Caribbean Football Union (CFU) president Gordon Derrick said he was surprised by Trinidad and Tobago Football Association (TTFA) president David John-Williams' decision to give his support to UEFA general secretary Gianni Infantino for the FIFA presidential elections on February 26.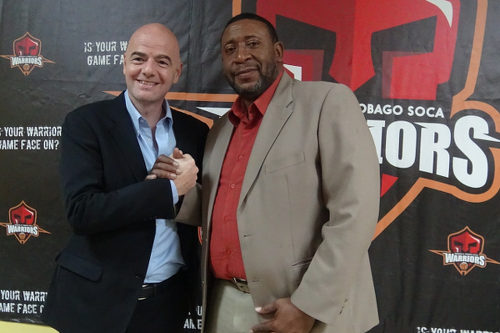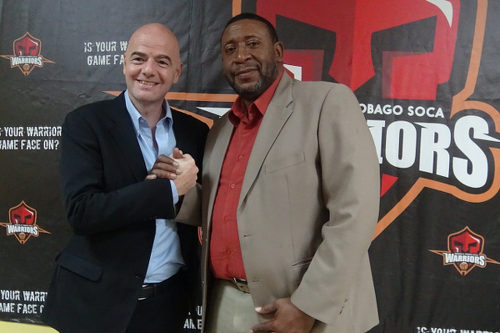 Infantino is one of five candidates for the FIFA presidency along with: the Jordan Football Association president Prince Ali bin al-Hussein, ex-FIFA executive Jerome Champagne, Asian Football Confederation president Sheikh Salman bin Ebrahim al-Khalifa and former South Africa government minister and businessman Tokyo Sexwale.
Former Trinidad and Tobago football captain David Nakhid had also contested the post but FIFA controversially declared his nomination to be invalid.
John-Williams told the TTFA Media that he was impressed by Infantino's promise to help develop football facilities in the region, increase the FAP grant and provide increased technical support for coaching.
However, Derrick said the Caribbean decided, two weeks ago, to have a second meeting before, hopefully, deciding upon a preferred candidate. Only three of the five candidates, Infantino, Prince Ali and Champagne, attended the CFU meeting last month in Antigua.

"I was a bit surprised (with the TTFA's endorsement," Derrick told Wired868. "The idea was we are supposed to get together on the 12th of February in Miami where some candidates would be presenting themselves again. And we will then decide on who we support…
"In our discussions, the overtones from the meeting was we would discuss as a group, although there was no directive given."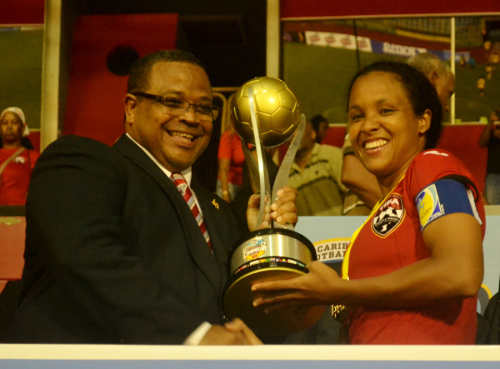 Apart from Trinidad and Tobago, the Grenada Football Association (GFA), which previously backed disgraced former UEFA president and presidential candidate Michel Platini, is the only Caribbean nation to declare its hand.
Grenada also supports Infantino.
Infantino, a 45 year old lawyer with joint Swiss and Italian nationality, has won support on the mainland too where all seven UNCAF (Central American Football Union) members—Costa Rica, El Salvador, Honduras, Panama, Guatemala, Belize and Nicaragua—declared its support for the UEFA General Secretary as a bloc.
Derrick suggested that the Caribbean's failure to similarly make collective decisions and harness the strength of its 25 votes is harmful to the region's future.
"I always said when we make decisions collectively we are stronger," said Derrick, "and we have to make our decisions in unity to get what we want for our region. If we divide and split among ourselves our bargaining power is diminished…
"I cannot force anyone to select a candidate against their will. But at least we would have decided together."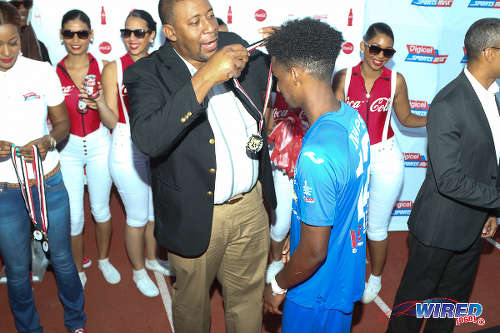 Still, Derrick conceded that he would have to understand if John-Williams was pressed by the TTFA board of directors into selecting Infantino.
"Each association is responsible to its own members and constituents," said the CFU president, "and, if they are pushed by their constituents, they might have to respond in that way.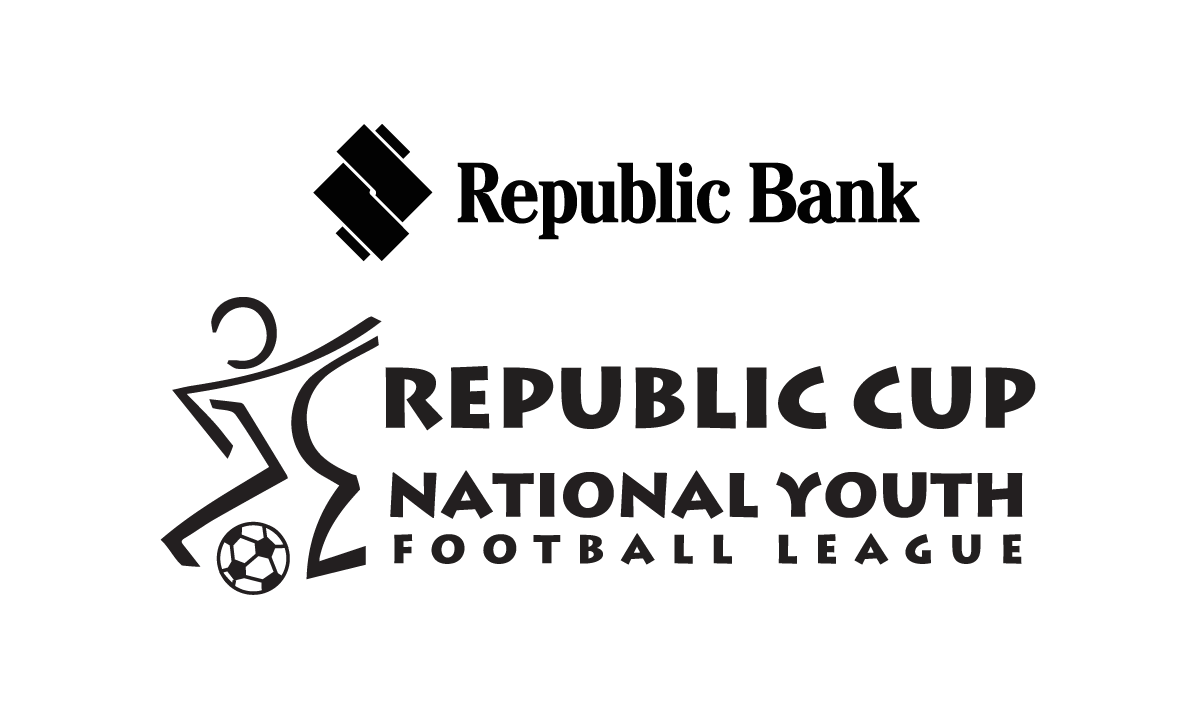 "I don't know if it is they were pushed. But maybe that was the case."
So was John-Williams' choice for FIFA president done through consultation with the TTFA board? Or did the former W Connection president publicly bind his 12-member board to a unilateral decision?
Three TTFA board members, who spoke on the condition of anonymity, said they were not invited to any meeting to discuss the football body's choice as FIFA president and are unsure as to whether there was any such dialogue.
All three board members said they heard about the TTFA's endorsement of Infantino in the media.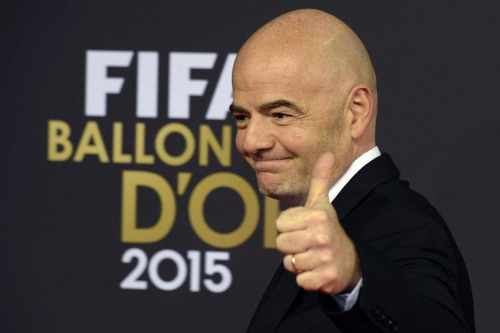 The TTFA release on its choice of Infantino did not suggest a group meeting or that the UEFA official met anyone in Trinidad but the local football president.
John-Williams, who initially promised a consultative approach to his presidency, did not respond to Wired868's enquiry as to why he chose to declare his support for Infantino before formal discussions with the CFU and whether his choice was shared with and ratified by the TTFA board.
Derrick declined comment on a Reuter report, which claimed that FIFA has decided to withhold funding to CONCACAF and CONMEBOL until both bodies were able to give unspecified "assurances" on how developmental money will be spent.
"We can confirm that in light of current proceedings involving individuals related to CONMEBOL and CONCACAF," a FIFA spokesperson told Reuters, "FIFA has put contributions towards these two Confederations on hold until further notice.
"We are currently assessing further steps to be taken to increase the level of assurance which may again enable FIFA to release such funds in the future."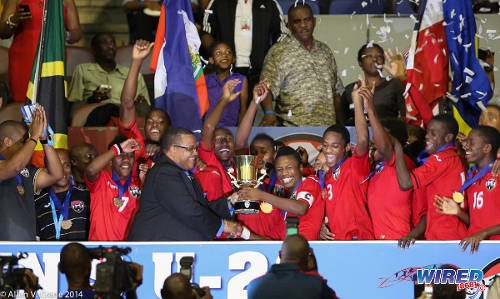 Derrick said the CFU will cross that bridge when it gets to it.
"I saw it in a blog today," said Derrick, "and I cannot speak until there is an official communique."
So far, FIFA has not declared any intention to penalise specific confederations for corruption while ongoing United States Department of Justice (DOJ) investigations unearthed wrongdoing beyond the Americas with officials and football bodies in Europe, Africa and Asia also being fingered.