The following is a press release from Fixin' T&T, which calls for the immediate removal of Housing Minister Marlene McDonald pending an investigation into her conduct: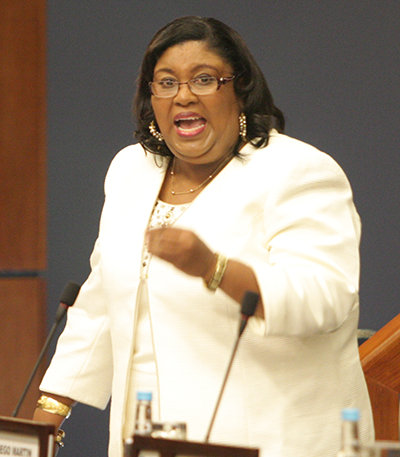 FIXIN' T&T insists that Prime Minister Dr Keith Rowley immediately remove Ms Marlene McDonald as a Government Minister pending the outcome of investigations into the allegations levelled against her.
This, in light of the admission made yesterday (Monday 11, 2015) by the Housing Minister about enquiries she made in 2008 as to the status of an application made to the HDC by someone with whom she had a personal relationship.
It is the only appropriate action that can be taken if the PM is true to his campaign promises of restoring decency along with good, honest, transparent and accountable governance to Trinidad and Tobago.
For any Government Minister to suggest that direct enquiries into a matter such as this would not wield influence, is naive at best and perhaps dishonest at worst; even if it is not within his/her own ministry.
Ms McDonald's statement yesterday begs more questions that need to be answered.
FIXIN' T&T expects this probe to be fair, efficient and expeditious.