Prime Minister Dr Keith Rowley has stripped Marlene McDonald of her position as Deputy Political Leader of the People's National Movement (PNM), after a statement to that effect was posted on his Facebook page.
The brief statement read: "As the Political Leader of the People's National Movement, I have today revoked the appointment of Ms Marlene McDonald as Deputy Political Leader of the PNM."
Rowley's statement was reposted, 10 minutes later, by the PNM's Facebook page.
The decision follows the laying of seven corruption charges on the Port of Spain South MP and former Cabinet member. McDonald, who is in the St Clair Medical facility at present, was granted TT$2 million bail in absentia yesterday by Chief Magistrate Busby Earle-Caddle.
Among the charges read out are that McDonald, along with her common-law husband, Michael Carew, Edgar Zephyrine and Victor McEachrane: "conspired together to defraud the State of TT$800,000 by corruptly procuring for their benefit and enrichment funding in the sum of TT$800,000 to be purportedly used by an entity called The Provident Foundation for Development."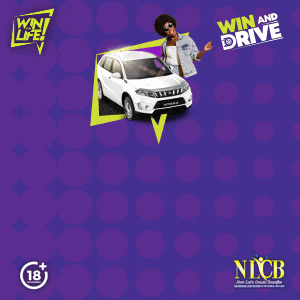 Carew is a retired civil servant and 'qualified minister of the gospel at a large church located off Morne Coco Road, Petit Valley'. Zephyrine is the former chairman of the National Commission for Self Help. McEachrane is a contractor.
The money allegedly stolen, in this instance, was meant to have been used in 'a radical programme of education, skills enhancement and business development in a number of the poorest communities within Trinidad and Tobago'.
The timeline of McDonald's alleged misdeeds run from 8 November 2007 to 5 December 2013. If proven, it would mean McDonald was corruptly enriching herself while serving as Chief Whip for Rowley, who was then Opposition Leader, and continued to do so throughout the investigation of the Integrity Commission.
McDonald's last alleged corrupt act, according to these charges, happened just one week before then Integrity Commission chairman Ken Gordon cleared her of 'any breach­es of the In­tegri­ty in Pub­lic Life Act'.
Yesterday, PNM PRO Laurel Lezama-Lee Sing thanked McDonald, on behalf of the party, for 'the yeoman service Ms McDonald has provided, both as a Deputy Political Leader with responsibility for Legislative Matters and as the Port of Spain South MP for the past 12 years'.
Rowley's attempt to replace McDonald with Senator Garvin Simonette ended in embarrassment yesterday after information about a DUI charge surfaced on social media. Simonette subsequently apologised to the Government and resigned as senator.
Rowley has assumed the portfolio of Minister of Public Administration.