At the heart of Trinidad and Tobago's problem, which led to the loss to Haiti on 8 January 2016 in its bid to qualify for the 2016 Copa America Centenario, is less "a lack of conviction" but rather, uneasiness within the camp and a measure of lethargy due to entitlement.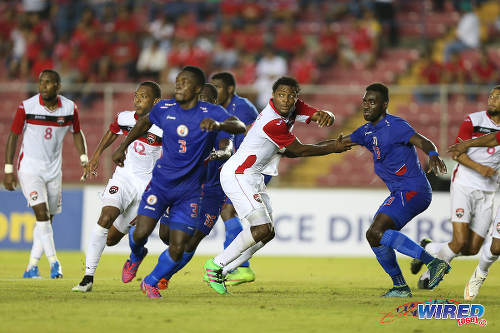 Lots were going for us but we miscalculated some important things. Here are a few thoughts and future calculation for us to consider:
Change brings change!
A change in the five-decade DNA of the Trinidad and Tobago Football Association (TTFA) meant change in the wirings and firings from the head to the body.
Discussions and negotiations for unpaid and due monies would have an impact on the "firings" to the body. Absence of familiar and key players would cause a difference in the firings of the body.

Change is good if change is good!
I might not blame a lack of conviction for the very telling loss that we incurred against Haiti in this Copa Centenario qualifier on January 8 as much as I might say, it seemed to be covered with an entitlement pass and an inner disruption to the only thing that was going good for the TTFA.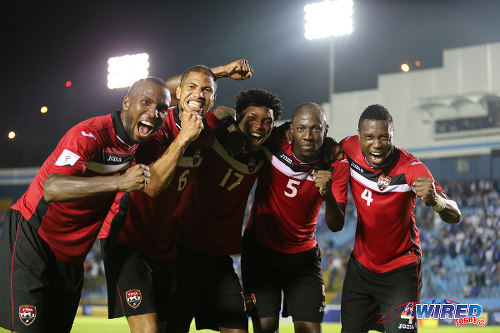 Remnants from a feeling that we had found a "winning formula" and that, along with a new-found set of beliefs and confidence, caused us to abstractly believe that we will do it again.
This added to the fact or feeling that we were playing a not-so-touted team who themselves were without key players and a week-old coach also made us more "relaxed."
These are the combination of things that, when "callalooed", might have led to what I saw as an, urgency shortfall and inattention to a much needed focus.
For the greater part of the game, I thought that we were the more poised and mature team. Our ball control and passing and general assurance in moving the ball from back to midfield and maintaining midfield possession were our best aspects—we looked superior to Haiti.
I saw Haiti's play to be more erratic and chancy, and they played hard, fast, relentless, and never giving up especially in attack. They would take shots hoping one would meet with a friendly deflection, goalkeeper's mistake, or a wonder goal.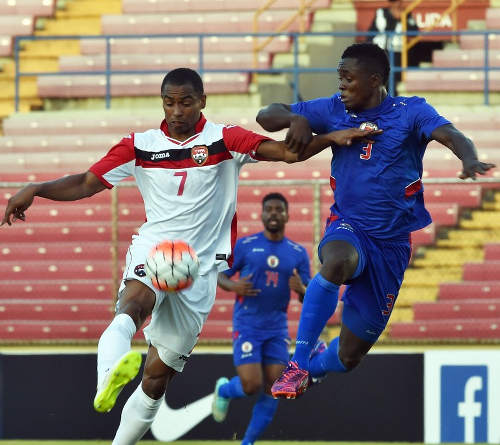 Another serious mistake was to rely on Jonathan Glenn to do the work of players who have had much more playing time and time on the field together when in attack.
To have relied on him to come in immediately and seize the moment and play with synchronisation as the absent but familiar starters were, was a calculable mistake—after all, Glenn, from well-sourced information, appeared to only have played some 23 minutes of competitive action from the immediately preceding 800.
These minutes came from games that Trinidad and Tobago played going back to the last 1-0 win against Haiti and prior to entering the CFU and Gold Cup games.
I can see intelligence, confidence, and resolve in Glenn but he needed to be blended more with the team. And that led to Trinidad and Tobago's play from midfield to attack to lack fluidity in an attack that also was in short spurts.
As I suggested in one of my recent responses to your Wired868 articles, Haiti's bursting style and urgency and relentlessness in attack, along with their adamancy to take shots from all angles and ranges were always going to be our undoing should we not score. And score we did not!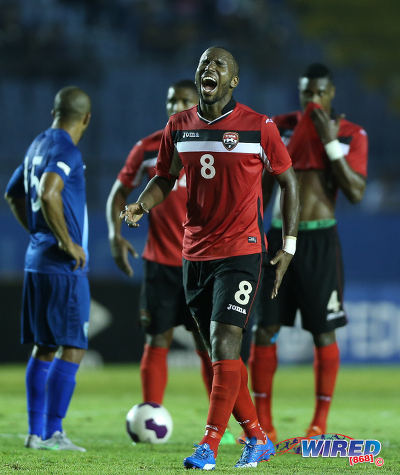 Our best chance was blown by Khaleem Hyland who should have made better with that 12-yard, centre-of-the-goal shot. We now have to be super mindful that, that zero goals-for in the last two games does not trend back to the drought we showed last year until we ourselves beat the same Haiti in a scrimmage match before entering the 2014 Gold Cup.
We beat Haiti 1-0 and went on a scoring spree hardly seen by a T&T side against good-level opposition. But with teams of a "developing" nature, as I believe that we are, cycles and pendulum swings are to be expected.
On a very positive note however, our next two games are against minnow St Vincent and the Grenadines, who have conceded 10 goals in a 6-1 loss away to the US and a 4-0 loss at home to Guatemala.
We should be eager to make amends in those March home and away encounters.
We must not take anyone lightly and we ought to regain the scoring touch which I believe we will achieve and maybe boast an eight-plus goal margin. That gives us an upper hand in what is by far the easiest of the three groups.
And with 10 points and maybe, two goals against, we can realistically hope that our main threat, Guatemala, may come away, at best with one point from their two-game March, home and away exchange with the US.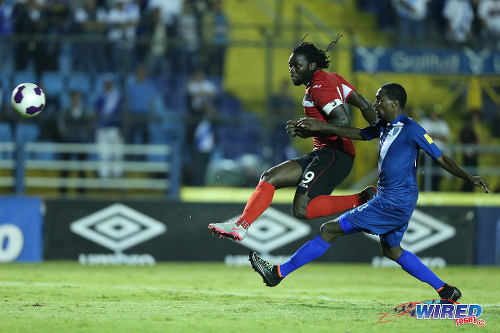 That will leave Guatemala with five points and us with 10.
In the rubber with Guatemala in T&T on September 2, we would need to at least salvage a draw where we have not been the best in scoring goals. At that stage, a draw will give us an unassailable 11 points going into our final game at the US on September 6.
Given my calculations, the US would be with 11 points themselves and would certainly want to leave for the Hex with a home victory. By then, Guatemala would have played and beaten St Vincent and the Grenadines at their home but would only be playing for pride as those there points would take them to eight.
I suggest that the US will top the group even though I am of the resolve that, if there was going to be a WC that they would not qualify for, it can quite easily be this 2018 World Cup.
Save the Women's program, the US' character has weakened and they are not what they used to be. This long slide down is the sole responsibility of their self-consuming or more appropriately, narcissistic head coach, Jurgen Klinsmann.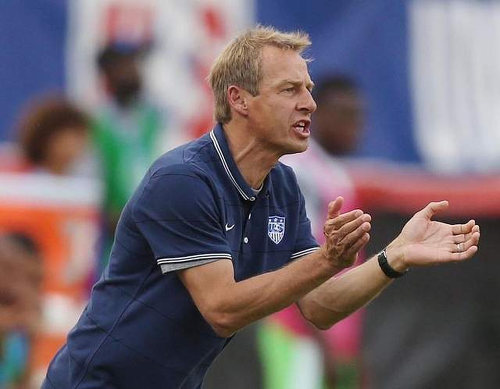 There is a saying, "to belittle is to be little" and I close with that—he thrives on such leadership and has done little and is little! Another saying, "more is less" is also apropos, since more of him meant less of the team and its well-known Stars and Spangled Banner character.
Want another?
"The main ingredient in stardom is the rest of the team" and he is their star! And, further, note that this overall slide-down effect can be seen and felt in all of the men's programs.
Editor's Note: Click HERE to view to remaining CONCACAF semifinal round qualifying matches.