Former Trinidad and Tobago national football team captain David Nakhid's attempt to challenge for the FIFA presidency appeared to have ended today in controversial fashion, as his candidacy was invalidated by a spoilt nomination from the US Virgin Islands (USVI).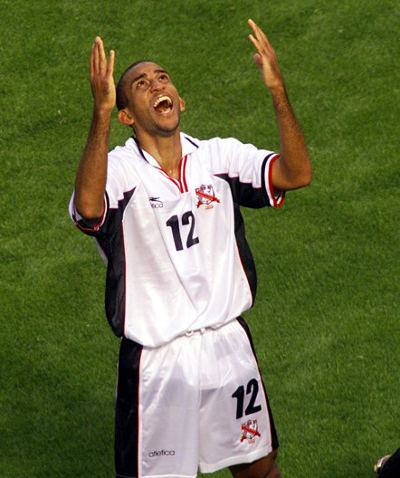 A FIFA spokesman confirmed that Nakhid's nomination was declared invalid.
"One of the five declarations of support for Mr Nakhid was declared invalid as the same member association had issued a declaration of support for another candidate," a FIFA spokesman told Wired868. "In view of this, the Ad-hoc Electoral Committee decided not to consider Mr Nakhid's application as it did not fulfil the required five declarations of support.
"Per the eligibility requirements set forth in the electoral regulations 13(1)(c), each member may only present a declaration of support for one person. If a member association presents declarations of support for more than one person, all its declarations shall become invalid."
As such, the seven confirmed nominees for the upcoming FIFA presidential election, which will be held on 26 February 2016, are: UEFA president Michel Platini, Asian Football Confederation president Sheikh Salman bin Ebrahim al-Khalifa, Jordan FA president Prince Ali bin al-Hussein, UEFA general secretary Gianni Infantino, ex-FIFA executive Jerome Champagne, Liberia FA president Musa Bility and South Africa businessman Tokyo Sexwale.

Nakhid was stunned to learn of USVI football president Hillaren Frederick's spoilt nomination and likened it to another self-inflicted blow by a Caribbean football administrator.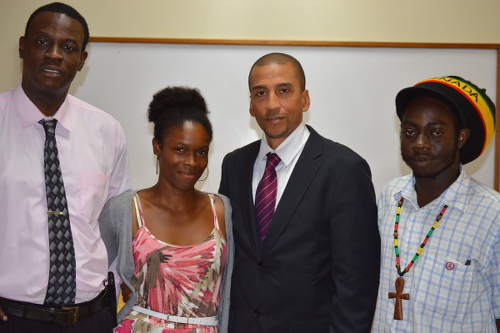 "(FIFA) confirmed that the USVI nominated us and somebody else," said Nakhid. "This sycophancy is exactly what we have spoken to throughout this campaign; that someone can rob the Caribbean of a voice in something so important.
"Our whole region is now not represented as of this point in time. But we will launch an appeal."
Nakhid declined comment on rumours of discord about his bid from the United States Soccer Federation (USSF) who, according to CONCACAF insiders, were uneasy about his vow to rotate the CONCACAF Gold Cup throughout the confederation. At present, the confederation's showpiece bi-annual tournament is held exclusively in the United States.
However, Nakhid gave a scathing admonition of Frederick, who was one of over a dozen Caribbean officials that were punished for their role in the 2011 Mohamed Bin Hammam bribery incident.
"We are hearing now that he said he made a mistake and he didn't know the electoral rules and nominated someone before," Nakhid told Wired868, "but you would imagine that would come up in the conversations and emails (we had with him)…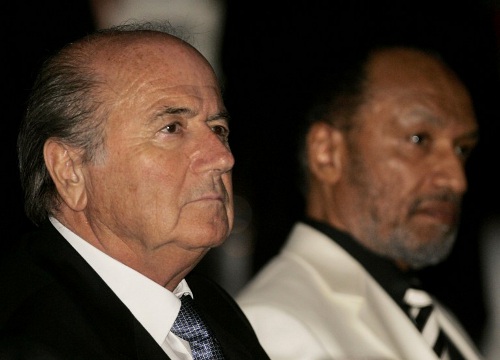 "I never feel betrayed because I have faced people like Hillaren all my life. I faced both attempted character assassination and sporting assassination from (ex-FIFA vice president) Jack Warner and I came out better for it.
"Now, I am facing attempted political assassination from another figure who is happy to betray the Caribbean and his own region."
Nakhid, who now lives in Lebanon and runs a football academy there, spoke at the 2015 Play The Game conference in Aarhus, Denmark on Monday in front of roughly 300 journalists, officials and academics. He also debated with FIFA presidential nominee, Champagne, who was also present.
The Trinidadian's presentation was enthusiastically received, as he discussed the supposed failure of FIFA's economic model to assist around 85 percent of its members and warned about electing a president from UEFA, which, he claimed, has taken more than it has given to the developing world.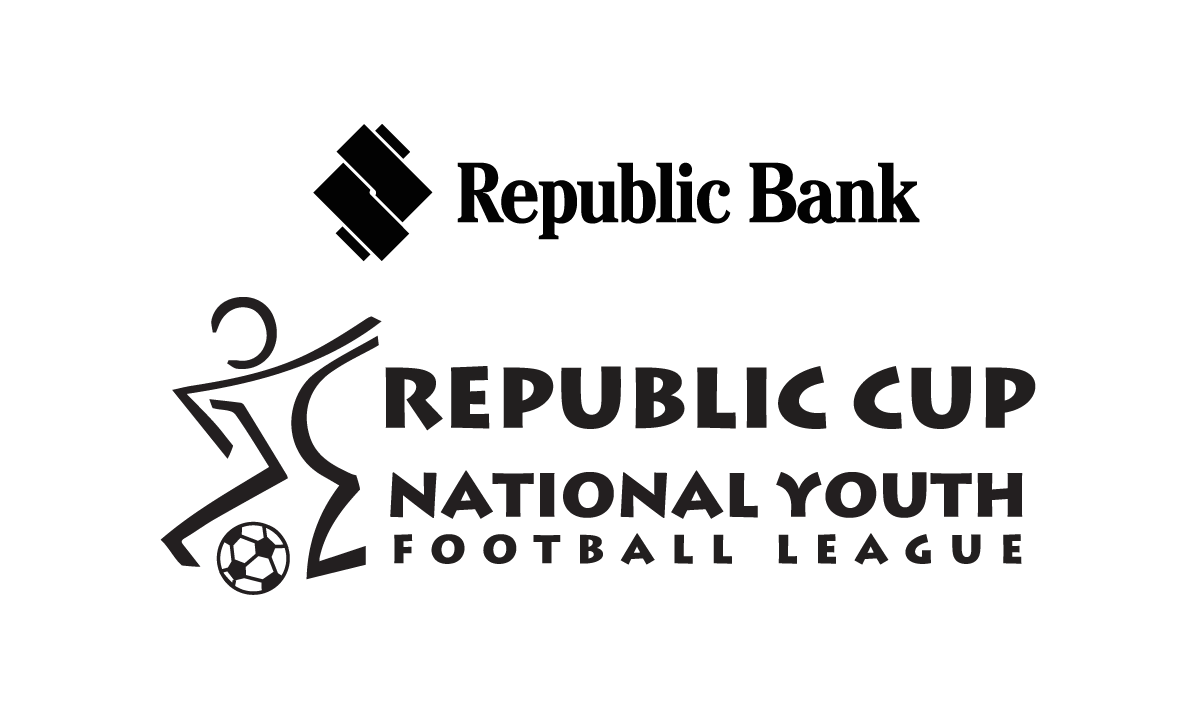 "Possession of the ball figuratively is the wealth of FIFA but there is no depth to transfer that commercial value of FIFA… to the developmental level," Nakhid told Play The Game. "FIFA's model references 85 percent (of its member associations only) for a vote. So you have 15 percent enfranchised and 85 percent disenfranchised… And this is why the corruption was so focused on the developing world, they created little leaders throughout the developing world that they can reference for a vote at any time…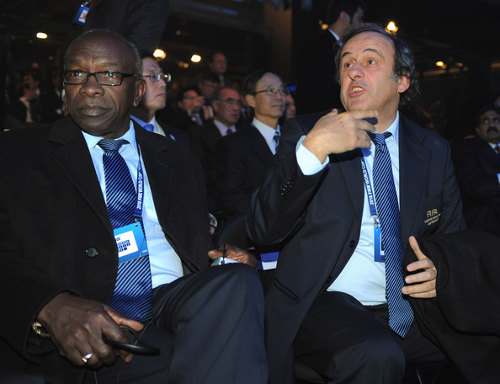 "You have to ask yourself: Is it the time now to have as FIFA president someone who has been a part of that circle?"
At the moment, it appears that Nakhid will not get the chance make his plea to FIFA's general membership.
However, the former Grasshoppers midfielder, who was the first Caribbean international to play in the UEFA competition, said he has already contacted FIFA, through his publicist Josanne Leonard, and will appeal.
He suggested that the Frederick's "ploy" was an attempt to undermine and sabotage a candidate and will examine whether FIFA Electoral Committee had a greater responsibility to protect the transparency of the process.
"Up to five days before, he never told us there was a double nomination which was the fair thing to do," said Nakhid. "This is undermining a candidate and sabotaging democracy. We are waiting for the timeline from FIFA (and) we hope they are bound to transparency. We want to see the letter that pre-dates the (USVI) nomination.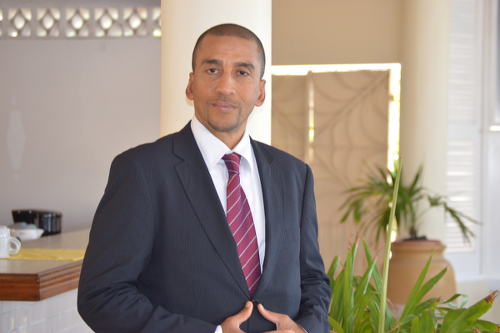 "FIFA asked for us for the nomination letter from the USVI (before the nomination deadline), if that was after the USVI had already sent a letter to FIFA (nominating someone else) then the (FIFA) electoral committee asked us for a letter from (a member association) who already sent one."