If Phil Simmons didn't care whether West Indies won or lost cricket matches, he would still be in a job today. But he did. So he isn't.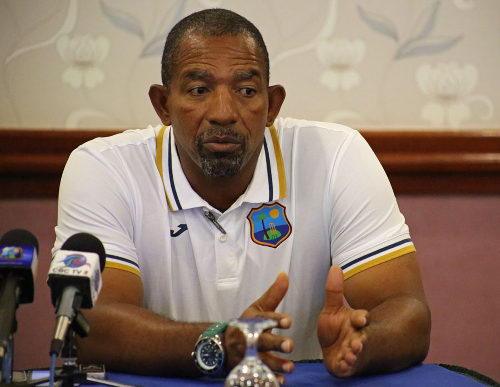 From the moment Simmons chose to retain the notion that, as West Indies cricket coach, he deserved the best players available to win matches, he was on a collision course with the West Indies Cricket Board (WICB). And there was only ever going to be one winner there.
Not literally of course. There are no winners in Caribbean cricket anymore, just losers. Why else would the regional cricket boards re-elect Dave Cameron as president in March?
In Cameron's first term he oversaw the total breakdown of trust between cricketers and administrators, the first abandonment of a Test series outside of war or natural disaster—that's if one doesn't consider Cameron himself to be a natural disaster—and put the WICB on the verge of bankruptcy by exposing regional cricket to a US$42 million lawsuit from the BCCI (Board of Control for Cricket in India).
Re-electing Cameron is like west African governments finding the cure for Ebola but opting to give the disease another two years, just to see what happens.

And that brings us to Simmons: the eager-beaver Trinidadian who represented West Indies back when the maroon cap was cricket's equivalent to a Barcelona first team jersey.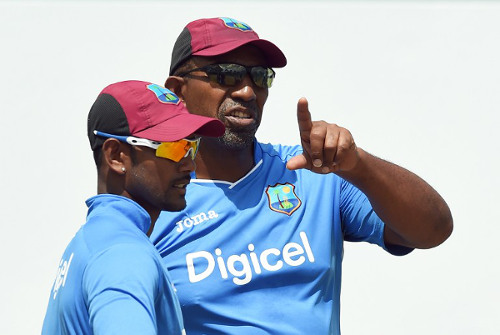 Part of Simmons probably wanted to play a role in the restoration of the West Indian game. The other half probably knew he could only get so far as the Ireland coach and wondered what he could accomplish with players like Kraigg Braithwaite, Kieron Pollard, Dwayne Bravo and Sunil Narine at his disposal.
Due diligence works both ways though. And Simmons ought to have known that much of West Indies' problems exist above its coach's pay grade.
Maybe Simmons hoped to coax Cameron and company into the light by tantalising the WICB board with the prospect of a return to winning ways.
If so, Simmons either overestimated his skills as a salesman. Or he underestimated the twisted bitterness that Cameron, CEO Michael Muirhead and Director of Cricket Richard Pybus nurse towards young West Indian cricketers.
Bravo and the West Indies team in India asked only that Cameron retain their existing Memorandum of Understanding until he could speak to his key employees face to face.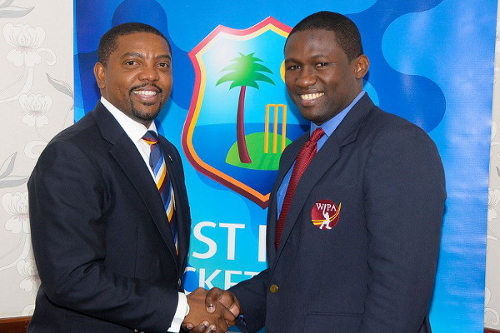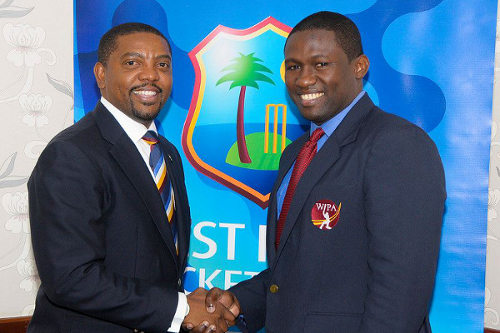 The WICB responded with indignation not seen since the Afrikaner National Party stubbornly tried to preserve apartheid.
They preferred to let West Indies cricket go bust than sit across the table from the players whose exploits on the field pay their salaries.
And now Simmons wants to bring those boys back just because he thinks it would help West Indies win matches? Seriously?!
Pybus is probably picking a spot between T20 captain Darren Sammy's shoulder blades as we speak. It would complete the cull, as he has already seen off the Test and ODI captains, Denesh Ramdin and Bravo respectively.
Let us not play dumb—and I'm looking at you here selector Courtney Walsh.
The trio at the WICB's helm all accepted their respective posts between 2012 and 2013. At the time, West Indies was the defending T20 World Cup champion and ranked seventh in the world in Tests and One Day Internationals and second in T20.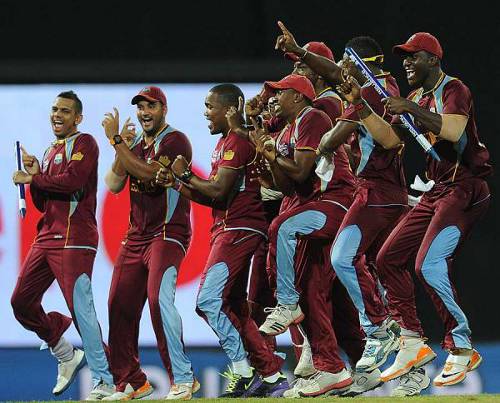 And how have Cameron, Muirhead and Pybus done?
Well, the West Indies team is now eighth in the Test rankings, ninth in ODIs and fifth in T20. And the region has not lifted a trophy or won a single Test against a higher-ranked nation during that period.
Not until Simmons got here anyway.
When West Indies beat England by five wickets at Bridgetown in May, it was the first time the regional team had beaten anyone higher up the Test rankings since a win over Pakistan at Georgetown in April 2011.
Perhaps Mr Live Wire should put that another way.
The last time the West Indies punched above its weight in a Test match: Andy Carroll was at Liverpool, Osama Bin Laden was alive and Jack Warner was still a FIFA vice-president.
And yet Pybus, who claimed in a 2014 report that his mission was to make West Indies the number one cricket team in the world, did not think that their most successful coach in five years, Simmons, and team captain Jason Holder might be better placed to decide which players offer the best chance for success in Sri Lanka.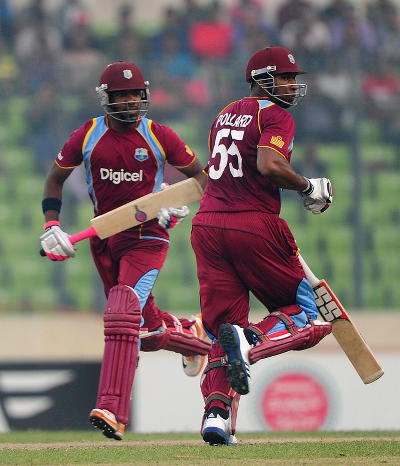 Instead, Simmons was suspended via email and sent to bed like Oliver Twist.
"The chairman didn't even have the balls to see me personally, he got one of his henchmen to do it for him… It was a political decision… But what goes around, comes around and he was sacked as chairman shortly afterward!"
That was not Simmons. It was an interview Pybus gave to Border cricket after he was sacked by the Pakistan Cricket Board.
"What goes around, comes around…"
One can only hope.
There is irony everywhere. Eldine Baptiste will replace Simmons as coach for the Sri Lanka series.
Baptiste was sacked by Kenya after falling out with his senior players and losing all six matches at the 2011 World Cup, including a five wicket defeat to Canada. He applied for the West Indies coaching job, earlier this year, but could not compete with Simmons' CV.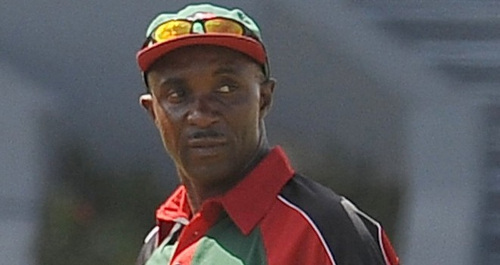 So, the WICB made Baptiste a selector instead and, after ensuring his employers got their way by helping outvote Simmons and chairman of the selectors, Clive Lloyd, he gets to be coach after all—albeit as a caretaker for now.
What company in the world would give one person the job of reshaping its fortunes and then give a lesser candidate the chance to undermine him by withholding his most valuable tools?
That was just to see if you were still awake. Of course the WICB would do just that.
It makes perfect sense if you don't think about it. And they probably don't.
Hands up if you think the West Indies players are dying to hear what pearls of wisdom Baptiste has to offer…
Baptiste still needed two other selectors to vote against Lloyd and Simmons and to disregard team captain Jason Holder's plea to allow Pollard and Bravo to contribute once more to the game they love.
And one of those selectors was Walsh.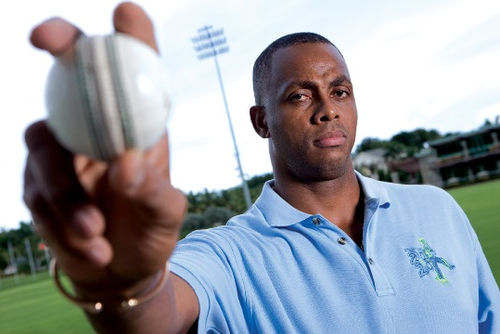 No, it was not enough that Cameron, Muirhead and Pybus are crushing the souls of our young cricket stars. They are also smashing the backbones of our old cricket icons.
The entire West Indies team should get to London by Thursday from where they will head for Sri Lanka.
Or maybe some players will break free from camp, sneak on to a train, avoid Hungary and get to German soil.
Granted, it is impossible to top Syria president Bashar al-Assad's inhumanity to his own people.
But who in Germany's Immigration Department could not melt when he hears what Cameron did to Walsh.
And Simmons?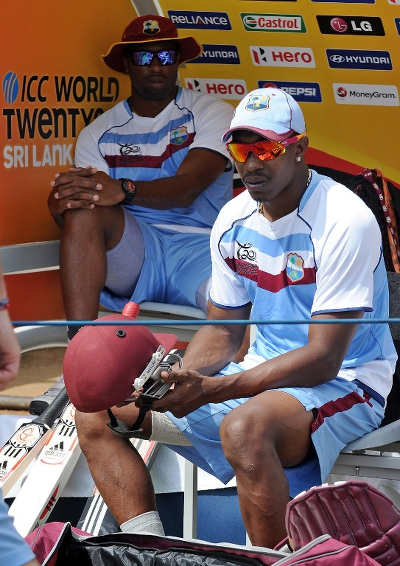 His attempts to sell Cameron's cartel on winning matches by picking players they don't like, were like peddling vegan pies at KFC.
Not surprisingly, they did not bite.