The Central FC squad boarded a flight to Los Angeles this evening where the "Couva Sharks" will make their CONCACAF Champions League debut on Thursday night against MLS team, LA Galaxy.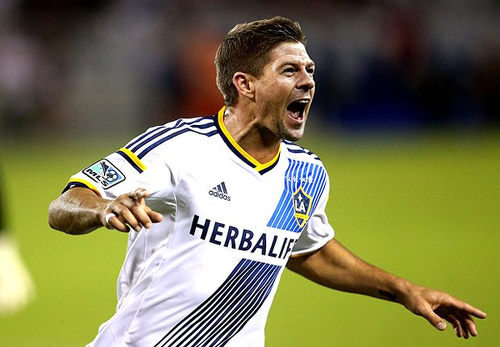 Details regarding which players are available to Central coach Ross Russell are sketchy though.
Wired868 was informed that new acquisitions Marcus Joseph and Andre Ettienne might not have been processed to play and they remained in Trinidad alongside veteran playmaker Marvin Oliver who did not get a visa.
However, no one at Central could confirm their squad details. Former operations director Kevin Harrison had his duties cut and now works as "advisor to the board" while media officer Amiel Mutilal was not kept on.
Harrison said his new job specs were provided by Central chairman and SIS director Daren Mohamdally and were meant to give him and former club chairman, Brent Sancho, more time to prepare for the September 7 general elections.

Sancho is the current Sport Minister and UNC candidate for Toco/Sangre Grande while Harrison, a British native, is employed as his advisor. Mutilal also worked for the Sport Ministry during the recently concluded Women's Premier League (WPL) competition.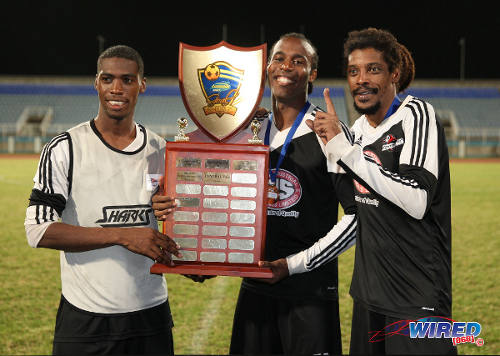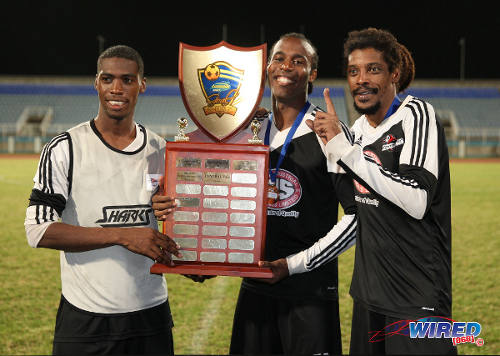 "I am disappointed not to be more involved in the day to day (affairs) at Central FC," Harrison told Wired868. "I feel there is a lot more that I could be doing to assist the club… (But) decisions were made after Brent's appointment and my own at the Ministry of Sport that people were needed there 24/7."
Central appointed Derek Khan as media manager but he has not hit the ground running. It meant that the Sharks began their 2015/16 season quietly.
Russell, a former two-time Pro League champion coach with Defence Force, joined Central after a short stint with the Trinidad and Tobago National Senior Women's Team at the Toronto 2015 Pan American Games.
However, even as the media reported that Russell had been installed, another Central director was understood to have continued canvassing potential candidates. It was symptomatic of the club's slightly bewildering pre-season.
Similarly, despite news that Joseph and Ettienne swapped Point Fortin Civic for Central, Wired868 understands neither player travelled to Los Angeles.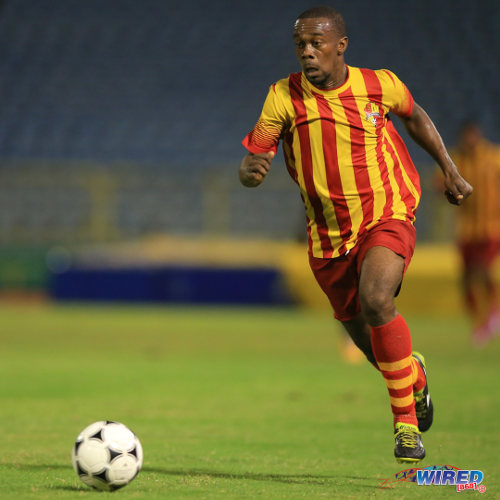 Oliver, who had prior legal issues in the United States, and National Under-23 goalkeeper Javon Sample were the only players known to have been denied visas.
Former team captain Leston Paul is understood to be returning from a football trial in Europe at present alongside 21-year-old forward Dwight Quintero and midfielder Jean-Luc Rochford, who all represented Central last season.
It is uncertain whether they will link up with Russell for the new Pro League season, which is expected to kick off in September.
Veteran attacker Kerry Baptiste is the sole new signing with the Sharks in the United States. Baptiste spent his last two seasons with San Juan Jabloteh and previously played for North East Stars, T&TEC and Joe Public.
Otherwise, Central's Champions League campaign will be spearheaded by the Trinidad and Tobago 2015 Gold Cup trio of Jan-Michael Williams, Ataulla Guerra and Willis Plaza alongside returning players like new captain Sean De Silva, winger Darren "Chucky" Mitchell, veteran attacker Jason Marcano, utility player Jamal Jack, defenders Kaydion "Drogba" Gabriel, Akeem "Battery" Benjamin and Elton John and National Under-23 midfielder Nathaniel Garcia.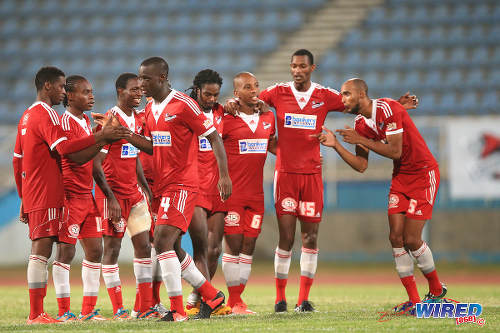 The other Central FC players believed to be in Los Angeles are: Akil Clarke, Marcelle Francois, Keion Goodridge, Kevon Villaroel, Elijah Manners, Triq Nicholas and Nicholas Dillon.