More farce. The Trinidad and Tobago National Under-23 Team's 2015 Olympic qualifying campaign was thrown into disarray again this evening when Caribbean Football Union officials informed the "Soca Warriors" that Suriname have been re-instated into the competition.
And, just 24 hours after telling Trinidad and Tobago officials that their Caribbean round opener would be on Friday June 26, the Warriors were told to prepare to face Suriname at 10.30 pm on Wednesday June 24 in Puerto Rico.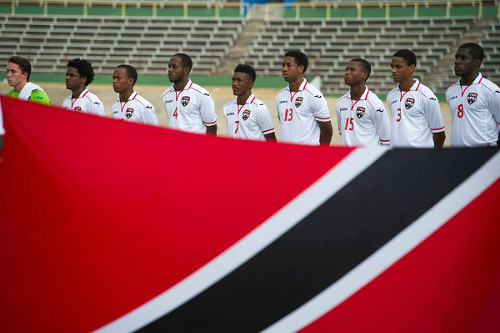 It means that the Warriors, who were unable to secure visas for their players in time, will have to face Suriname with just 11 players.
"They told us at about 3 pm this afternoon that Suriname are back in and we have to play them at 10.30 pm tomorrow," National Under-23 manager David Muhammad told Wired868. "All of this was unofficial because they have to write a letter to inform us and they haven't done so as yet. We don't even know when Suriname is getting in or whether or not they have a full squad.
"But we just have to get our minds ready to play."

What is certain is that Trinidad and Tobago's remaining nine players will not get to Puerto Rico until 11 am on Thursday June 25. And, at present, head coach Zoran Vranes' squad is comprised of one goalkeeper, two defenders, four central midfielders, one winger and three forwards.
Three of those players, goalkeeper Montell Joseph, midfielder Jelani Felix and forward Adrian Welch, have never played international football before.
Yesterday, Muhammad suggested told Wired868 that they could get by with the players they had.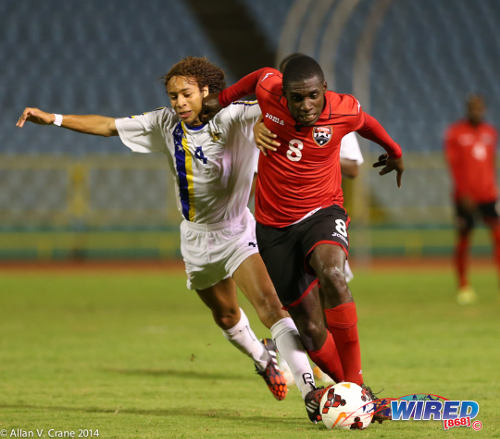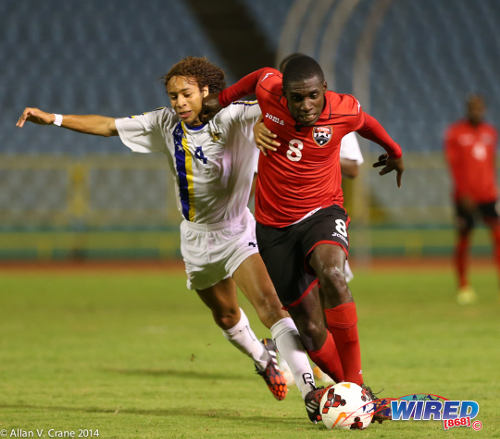 "Any defensive midfielder can also play in defence," said Muhammad. "We have Neveal Hackshaw and Jelani Felix who can play left back. So that is not too much of an issue."
It now appears that the young men will have to prove their manager right.
For the third time in the past week, Vranes has had to change his 20-man squad for non-footballing reasons.
Defenders Shannon Gomez, Jibiri McDavid, Maurice Ford, Dario Holmes and Triston Hodge, forward Shackiel Henry and goalkeeper Javon Sample were initially left out to make room for players with visas.
However, it turned out that Central FC attacker Nathaniel Garcia travelled on an invalid student visa. He got as far as Panama and was turned back.
Garcia will be replaced by Defence Force winger Akeem Roach.
Another of Central 2014/15 employees, forward Dwight Quintero, also failed to secure a visa due to the late arrival of his passport. So, Henry, a Point Fortin Civic player, will replace him in the 20-man team.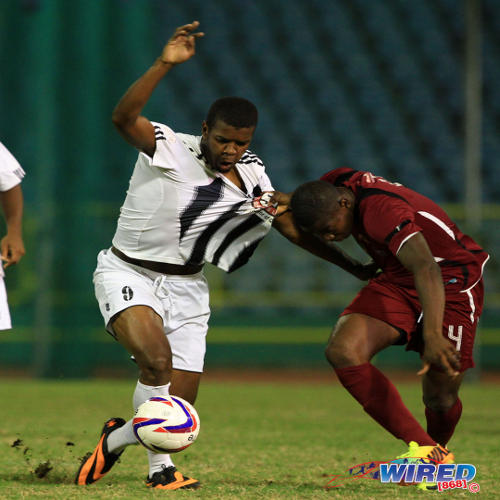 It would not be too uncharitable to suggest that there are fete match teams with more settled rosters than this.
"Well now we have to play the game," Vranes told the TTFA Media. "One day it's off and now it's on. This is the reality and we must play the game even with us having only eleven players to start the competition.
"It will be a very difficult task for the team but I believe this is a test and it will show us where our strengths are.
"It's not an easy thing for us as coaches to prepare one day and then have to change plans again the next day But for me the important thing is that our players are ready and we will go out to play our best game and hopefully we can get a good result."
The Warriors could still feasibly be punished for failing to bring three goalkeepers to Puerto Rico, according to the tournament guidelines. Sample, also from Central, failed to get a visa.
Muhammad will ask for leniency from the CFU on the goalkeepers stipulation while he still hopes to get a fixture change. The Warriors staff will meet with tournament organisers for the match coordination at 11 am tomorrow.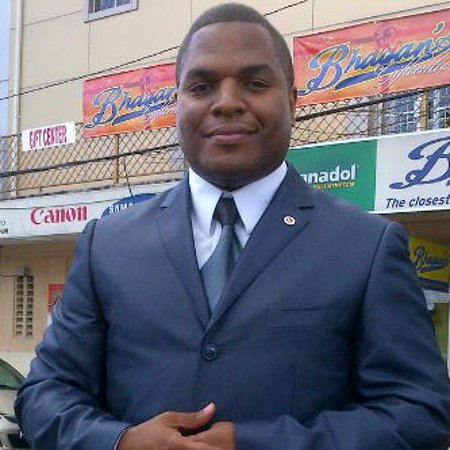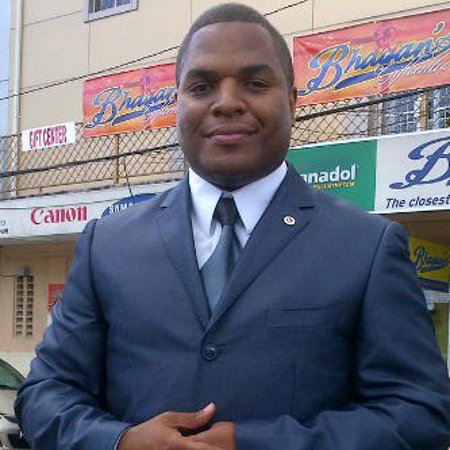 Only one team will advance from this Caribbean group, which also includes St Vincent and the Grenadines and Puerto Rico.
Yesterday, Muhammad congratulated staff and players for getting a bare team to Puerto Rico in the first place.
"I am very proud of the staff," he told Wired868, "that, in light of the circumstances, we were able to put together a strong team to compete by Wednesday.
"That goes to show the depth of our squad. I am proud of the players too for making themselves available, especially (Duane) Muckette (who cut short a trial at the New York Cosmos to attend)."
Muhammad's praise will ring hollow if the Warriors do not find a way to get a result tomorrow night against Suriname.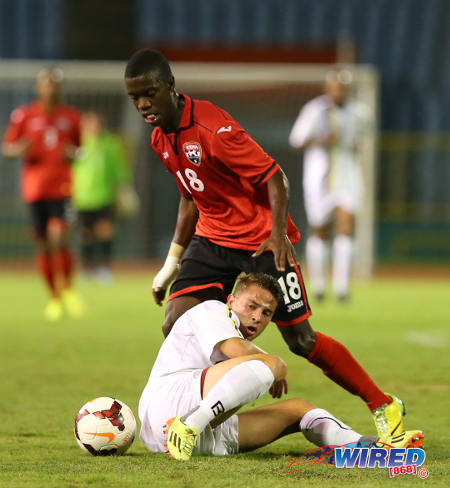 (Trinidad and Tobago Under-23 Team in Puerto Rico)
Goalkeeper: Montell Joseph (Unattached);
Defenders: Leland Archer (College of Charleston—USA), Martieon Watson (W Connection);
Midfielders: Neveal Hackshaw (North East Stars), Jelani Felix (Defence Force), Duane Muckette (North East Stars), Jabari Mitchell (W Connection), Xavier Rajpaul (College of Charleston—USA);
Forwards: Rundell Winchester (Portland Timbers 2—USA), Ricardo John (Virginia Tech—USA), Adrian Welch (St John's University—USA).
Staff: Zoran Vranes (coach), David Muhammad (manager), Gilbert Bateau (assistant coach/trainer), Michael Taylor (physio), Esmond O' Brien (equipment manager).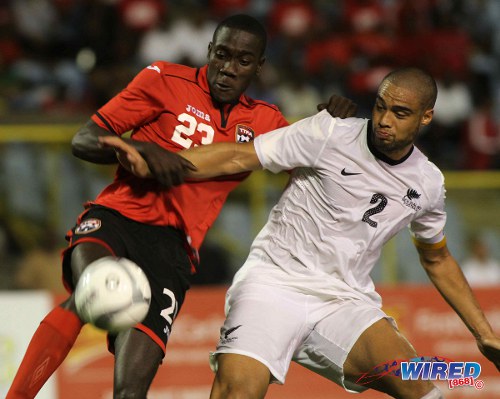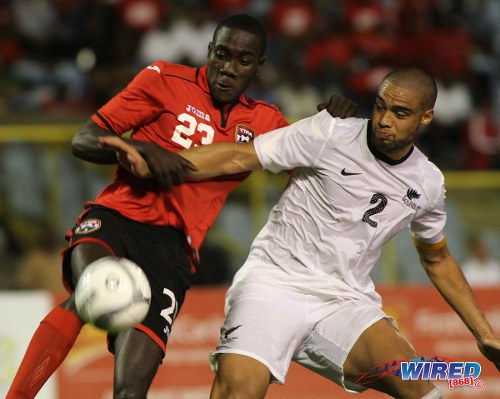 (Remaining squad members due to arrive in Puerto Rico in Thursday)
Goalkeeper: Aaron Enill (San Juan Jabloteh),
Defenders: Alvin Jones (W Connection), Jesus Perez (North East Stars), Josiah Trimmingham (San Juan Jabloteh);
Midfielders: Jomal Williams, Aikim Andrews (both W Connection), Kadeem Corbin (St Ann's Rangers);
Staff: Nigel Neverson (goalkeeper coach);
(Players who failed to get travel documents and visas)
Goalkeeper: Javon Sample (Central FC);
Defender: Shannon Gomez (W Connection);
Midfielder: Nathaniel Garcia (Central FC);
Forward: Dwight Quintero (Central FC);
(Players who were omitted to let in others with visas)
Defenders: Jibiri McDavid (Police FC), Maurice Ford, Triston Hodge (both W Connection), Dario Holmes (San Juan Jabloteh);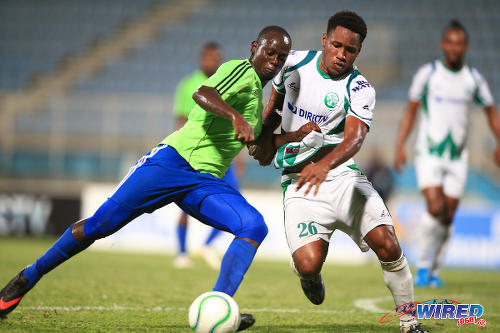 (Injured)
Forward: Neil Benjamin Jr.