Defending Digicel Pro Bowl champions DIRECTV W Connection enjoyed a revenge of sorts over North East Stars last night as the "Savonetta Boys" romped to a 4-0 quarterfinal round win at the Ato Boldon Stadium in Couva.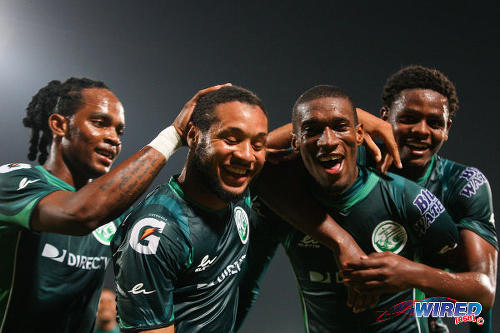 Stars edged Connection on penalties in the 2015 TTFA FA Trophy final on March 29 in which Connection chairman David John-Williams said his team was "playing under protest" due to the latter team's use of striker Gorean "Ratty" Highley, who joined the club after the January transfer window.
Trinidad and Tobago Football Association (TTFA) official Sharon O'Brien told Wired868 that its Disciplinary Committee ruled on behalf of Stars on Thursday evening.
There was no Highley and no encore either for Stars last night as they were brushed aside by Connection with consummate ease in Couva.
Connection will face Caledonia AIA in next Friday's semifinal after the "Eastern Stallions" held on for a deserved 1-0 win over Point Fortin Civic at the same venue.

Civic attacker Marcus Joseph missed the knock out fixture due to injury and Point Fortin was largely toothless as a result. While Caledonia playmaker Keyon Edwards and winger Nathan Lewis were too much for the opposing defence.
The goal came out of left field. Caledonia left back, Jameel Neptune, wriggled past Civic's Ronell Paul and drove an inviting cross into the penalty area, which was expertly headed in by Guyanese international winger Trayon Bobb to settle the affair in the 40th minute.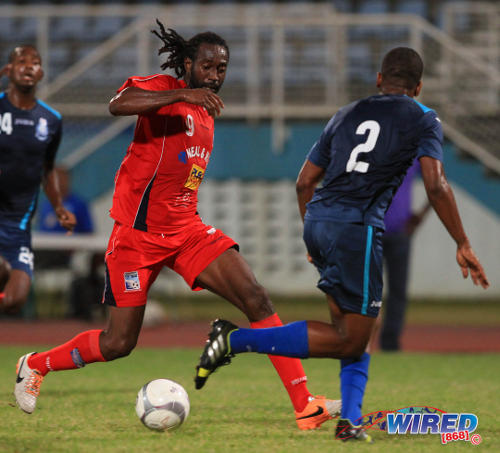 Elsewhere in Macoya, Police FC came from a goal behind to eliminate San Juan Jabloteh in another quarterfinal fixture.
Tyrone Charles put Jabloteh ahead in the 10th minute but Police captain Todd Ryan pulled the unfancied "Lawmen" level in the 27th minute before striker Makesi Lewis continued his prolific form with a 66th minute winner.
Police will face Central FC in Friday's other semifinal match after the "Couva Sharks" edged Defence Force 1-0, courtesy of a second half Willis Plaza strike.
There was no need for the Connection staff to chew on fingernails last night.
Only Central conceded less league goals than Connection and Stars this season and there was every expectation that, like their goalless FA final meeting, another dour contest was on the cards in the Pro Bowl.
The problem for Stars coach Angus Eve was that Connection scored first and the Sangre Grande-based team is not built to overpower teams offensively. Only St Ann's Rangers scored less than Stars' 25 league goals from 24 outings.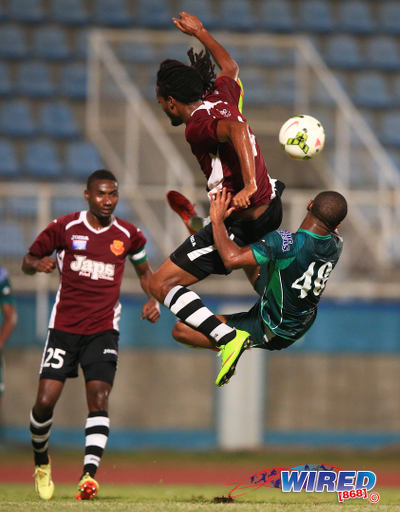 If it is any consolation, Connection's opener, which came courtesy of the free-scoring Jerrel Britto, was good enough to settle any fixture.
Hashim Arcia lofted an incisive diagonal ball into Britto's path as he cut in off the right flank in the 40th minute. Britto took it on his chest and accelerated past Stars defender Glenton Wolfe, in one fluid move, before hammering an angled half volley into the far corner from just inside the penalty area.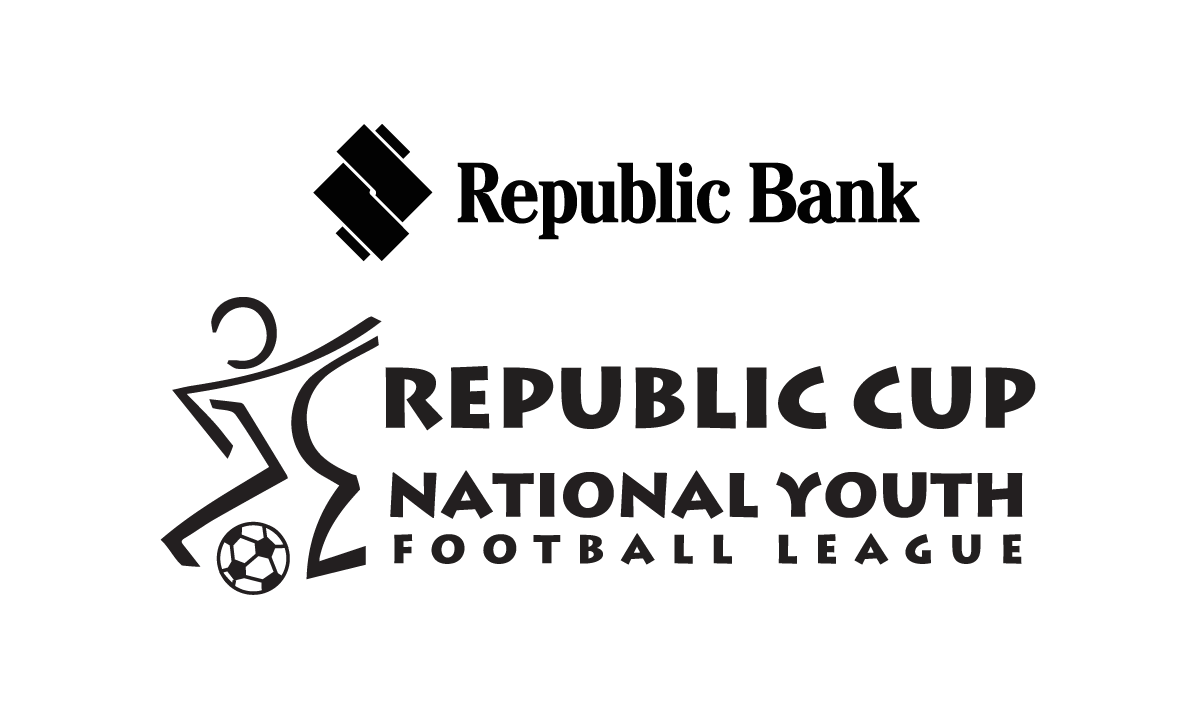 Presumably, the Connection media team will be editing another highlight video this weekend.
The ever-spritely Stars defender-cum-attacker Kennedy Hinkson forced a sprawling save from Connection custodian Julani Archibald in the 48th minute, while playmaker Keron Cummings forced two awkward blocks from Archibald with ferocious angled strikes of fine technique.
But Cummings and Hinkson were swimming against the tide and Stars should have gone further behind, midway through the second half, as Connection attacker Shahdon Winchester wasted two good opportunities.
Connection Stuart Charles-Fevrier did not regret Winchester's misses for long though. But it might take some time for Eve to shake off yesterday's closing 15 minutes.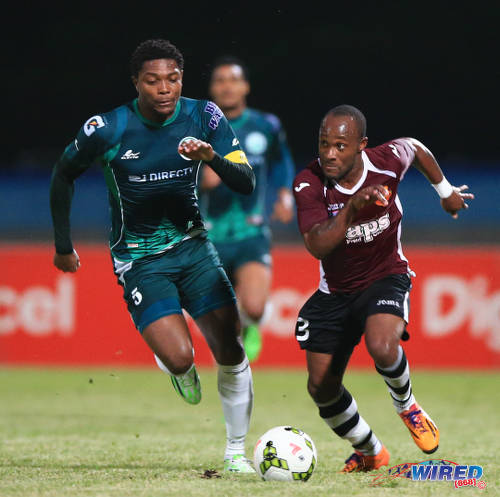 Stars defender Dwane James, who made his international debut against Panama at the same Couva venue two months ago, was on the edge of his own penalty area and with no defensive cover when he tried to flick the ball over the head of Connection attacker Neil Benjamin Jr in the 75th minute. It would have been a crazy trick even if it had worked. But it didn't. Not properly anyway.
Benjamin got a touch on the ball and James tried to correct his impetuousness with a flick back to his goalkeeper. But that too was short. Britto pounced but, at full stretch, guided the ball wide.
James would not escape his next error though. Connection captain Mekeil Williams tried a long range shot but got neither venom nor direction on his attempt. It went straight to James but popped clumsily off his boot.
Britto was there again to take advantage again and, this time, James hauled him back. Referee Rodphin Harris was left with a straightforward decision and Williams made no mistake from the penalty spot.
Eve had seen enough and James, who is the elder brother of stand-out national midfielder Kevin Molino, was promptly substituted. God knows what Trinidad and Tobago National Senior Team coach Stephen Hart might have been thinking as he looked on from the stands.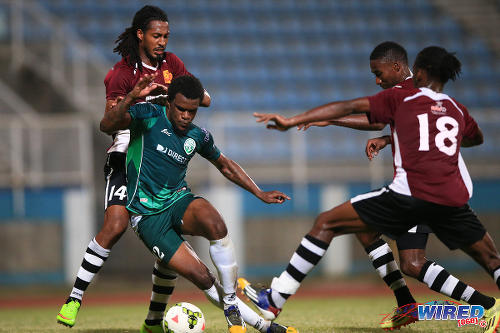 Molino has already been ruled out of the 2015 CONCACAF Gold Cup through injury. If James fails to win a Gold Cup place, it might be for a much more avoidable reason than that.
Eve moved Trinidad and Tobago national youth defender Jesus Perez from left back to replace James and was almost immediately let down. This time, Perez tried to execute a pirouette near the half-line with no defensive cover and Arcia stripped him before sauntering into the opposing area to roll the ball past John at his near post.
In stoppage time, the misery was complete as Arcia got his double with a simple finish from point blank range after a right side Shannon Gomez cross.
It was curtains for Stars' 2014/15 season. They do still have that FA Trophy as consolation though.
Connection, who are trophy-less at the moment, still have the Pro Bowl and Caribbean Cup titles to contest. It would take something uncharacteristically special from Caledonia to halt the Savonetta Boys' progress next Friday.
(Teams)
W Connection (4-2-1-3): 18.Julani Archibald (GK); 39.Alvin Jones, 19.Joel Russell, 5.Mekeil Williams, 36.Triston Hodge; 3.Gerard Williams, 8.Yhon Reyes (27.Shannon Gomez 67); 14.Hashim Arcia; 12.Jerrel Britto (11.Tremain Paul 80), 9.Shahdon Winchester, 40.Jomal Williams (65.Neil Benjamin Jr 67).
Unused substitutes: 22.Aquelius Sylvester (GK), 2.Kurt Frederick, 21.Maleik De Freitas-Gray, 26.Maurice Ford.
Coach: Stuart Charles-Fevrier
North East Stars (4-3-2-1): 22.Cleon John (GK); 14.Dwane James (35.Jordan Devonish 85), 5.Aquil Selby, 15.Glenton Wolfe (18.Kaashif Thomas 30), 38.Jesus Perez; 25.Keryn Navarro, 12.Jayson Joseph (26.Zavion Navarro 87), 41.Neveal Hackshaw (7.Kadeem Hutchinson 67); 44.Keon Joseph; 10.Keron Cummings, 23.Kennedy Hinkson.
Unused substitutes: 1.Stefan Berkeley (GK), 6.Jeromie Williams, 42.Taryk Sampson.
Coach: Angus Eve
Referee: Rodphin Harris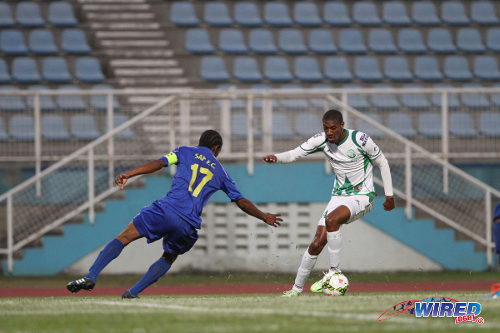 Digicel Pro Bowl 2015
Quarterfinal Round
(Fri 8 May)
Caledonia AIA 1 (Trayon Bobb 42), Point Fortin Civic 0 at Couva;
W Connection 4 (Jerrel Britto 40, Mekeil Williams 79 pen, Hashim Arcia 86, 90), North East Stars 0 at Couva;
Police FC 2 (Todd Ryan 27, Makesi Lewis 66), San Juan Jabloteh 1 (Tyrone Charles 10) at Macoya;
Defence Force 0, Central FC 1 (Willis Plaza 66) at Macoya;
Semifinal Round
(Friday 15 May)
Caledonia AIA vs W Connection
Central FC vs Police FC
Final
(Fri 29 May)