Well, Sport Minister Brent Sancho is not the only fellah in Cabinet who knows what it is like to score an own goal. Then again, Prime Minister Kamla Persad-Bissessar has hired so many own goal specialists that the People's Partnership Government should probably be investigated for match fixing.
All the same, it was PNM leader Dr Keith Rowley who hammered the ball past his own goalkeeper this time. Naturally, Rowley did his best impression of a hapless defender at a public meeting in Brazil—albeit the one behind La Horquetta and not the site of that 7-1 Germany semifinal triumph.
"She could jump high, she could jump low," said Rowley. "She could drink this, she could drink that. She could bark at my dog because I will ignore she cat."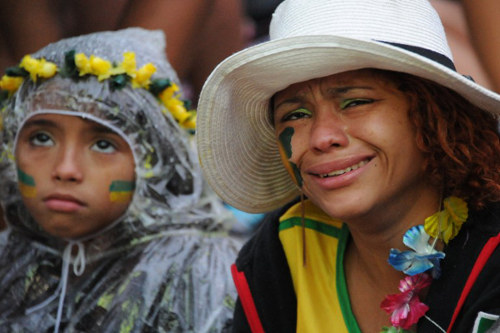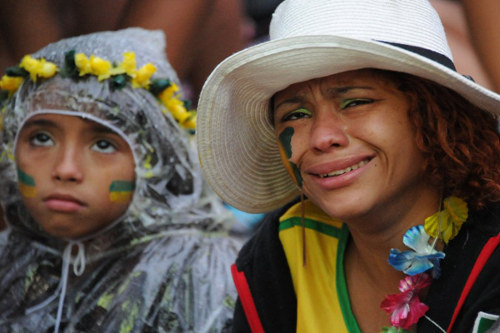 Eh? Wait, is it Tanty Kamla or the dog that was barking? And what does the cat have to do with anything? Was the cat bullying the dog? Was it self-defence? Is ignoring one's problems the best solution? Does anyone know if the dog was traumatised?
It was a bizarre statement. More like something the Riddler might say after his second bottle of Johnny Walker than what you would expect on a political platform from a man aspiring to rescue Trinidad and Tobago from remarkably high public cynicism and low oil prices.
Let's start with what the two opposing camps made of it.
Stacy Roopnarine, the chairperson of UNC Women's Arm, said Rowley's statement was too derogatory to repeat. Which might be easier to believe if the UNC did not put then PNM candidate Hilton Sandy's racist "Calcutta ship" barb in an advertisement that was repeated ad nauseam during their unsuccessful THA election campaign.
"We are extremely disappointed that in today's society when women have struggled for decades and fought for equality in treatment to take their place side by side with our brothers, that you still have a leader making such distasteful comments against women," stated Roopnarine, in a press release. "… Globally, women continue to fight for their rightful place and the Hon Kamla Persad-Bissessar has been one such leader to always advocate for women's rights and equality in treatment…
"We therefore call upon the Leader of the Opposition to apologise to the Prime Minister and every woman of this nation for his disrespectful and derogatory comments against women…"
Roopnarine knows the Prime Minister's take on equality in the workplace first-hand. Persad-Bissessar sacked her last month after she squealed on one of the boys, Suruj Rambachan, over some suspect State contracts.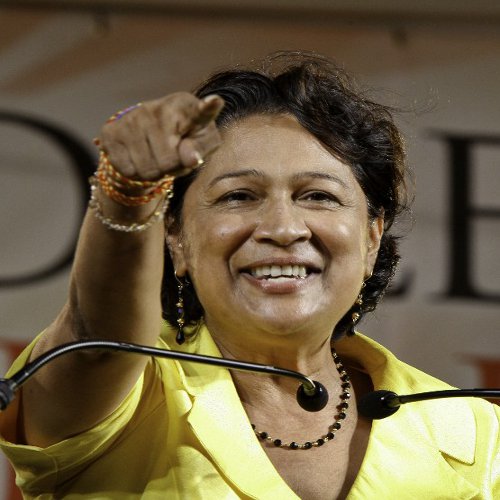 As for Roopnarine's call to arms for womenfolk, it would be interesting to hear what Nicole Dyer-Griffith thinks of the new poster girl for "female solidarity."But, as a wise green frog would mutter, that ent none of Live Wire's business.
On the other side of the fence, Rowley supporters pointed out that the Opposition Leader merely quoted from an old Tobago saying and detractors were either advised to lighten up or accused of bias against the good folk of the "Sister Isle."
Mr Live Wire can think of a few old sayings that are best buried and forgotten.
Suppose disgraced ex-Chaguaramas Development Authority (CDA) board member Jaishima Leladharsingh had said he was referencing that old, popular nursery rhyme: "…catch a nigger by the toe?"
Besides, who was Rowley's intended target audience? Elderly, non-PC Tobagonian men? When a punchline falls flat, is it the fault of the spectators or the speaker?
Trinidad and Tobago decided that it wanted a change of Government two and a half years ago, when thousands of citizens took to the street in outrage at sneaky Section 34. All the PNM leadership had to accomplish between then and the 2015 General Election was not to say or do anything stupid enough to make them change their minds.
But these days, it seems like expecting Keithos to stay out of trouble is like asking a six-month old baby to stand up straight or asking the West Indies to bat for 50 overs.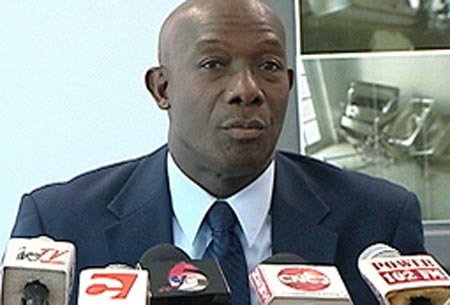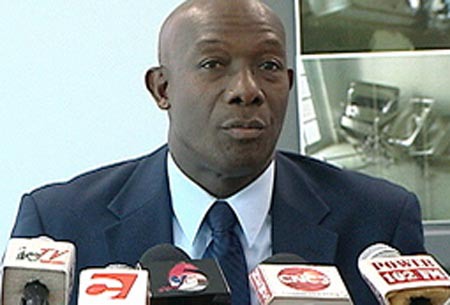 Live Wire believes whatever designs the Opposition Leader may or may not have on the Prime Minister's cat and whichever willing waistline he happens to wine on during the bacchanal season pales in comparison to the PP's rape of the Treasury and routine disrespect of citizens.
All the same, Rowley is well advised to leave the witty soundbites to characters like Jack Warner and Anil Roberts. Speak to us like intelligent adults, Opposition Leader, not as though we are drunken patrons in a talk tent or comedy festival.
And, for God's sake, Brazil is no place to forget the merit of a solid defence.