Trinidad and Tobago National Under-17 head coach Shawn Cooper hopes to get some early momentum tomorrow as the junior "Soca Warriors" kick off the CONCACAF leg of their Chile 2015 Under-17 World Cup campaign.
Trinidad and Tobago faces Guatemala from 4.30 pm (TT Time) against Guatemala in the opening match of the CONCACAF competition at the Estadio Francisco Morazan in San Pedro Sula, Honduras. And Cooper told the TTFA Media that a good result is vital.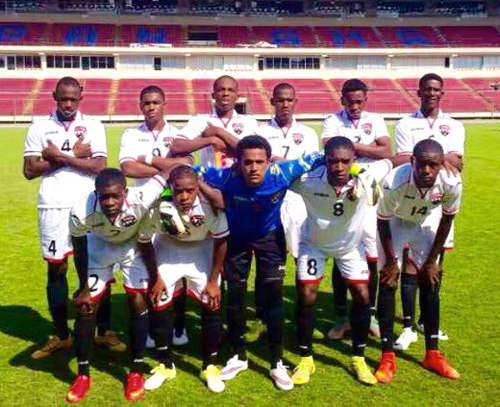 "The few days in Panama were a major boost for us as a playing outfit and for the staff also," said Cooper, "as we were able to fine tune and make the necessary adjustments in relation to how we will approach the matches in the tournament.
"Generally we are in decent shape but everything depends on how quickly we settle against Guatemala and take it from there. The first match is always vital and a good result for us will set the momentum going onto the other games."
Cooper has been here twice before with the National Under-17 Team and, on both occasions, he steered the team into the knock out rounds before losing in the quarterfinals.
Two years ago, Trinidad and Tobago eliminated Costa Rica in the group stage only to be eliminated by eventual defeated finalist, Panama. And, in 2011, the Warriors edged Guatemala 1-0 in the opening round to bump out the Central American outfit before falling to Canada in the quarterfinal round.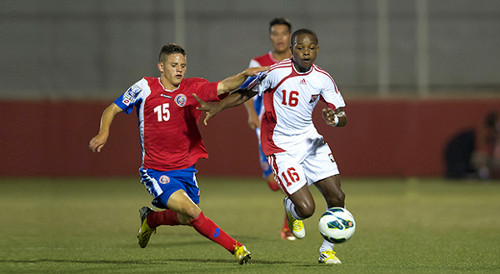 The young Warriors were crushed 4-0 and 5-0 by Panama in pre-tournament practice matches. However, Cooper hopes to maintain Trinidad and Tobago's good run against Guatemala tomorrow.
"Our opponents in the first game have not had an easy time with us in the past and I believe we can get it right," said Cooper.
The Under-17 Team had its latest addition today as England-based midfielder Morgan (Stevenage Borough) was due to take part in his first training session earlier this evening.
The full Trinidad and Tobago National Under-17 team comprises of:
Goalkeepers: Levi Fernandez (Naparima College), Tyrek James (Presentation College);
Defenders: Isaiah Garcia (Shiva Boys HC), Darnell Hospedales, Keston Julien, Shirwin Noel (all Presentation College), Kierron Mason (Naparima College), Tekay Hoyce (East Mucurapo);
Midfielders: John-Paul Rochford (QRC), Joshua Burnett (Players Development Academy—USA), Isaiah Hudson, Kareem Riley, Shobal Celestine (all Naparima College), Noah Powder (New York Red Bulls—USA), Morgan Bruce (Stevenage FC—England), Shakeem Patrick (St Anthony's College), Kishon Hackshaw (Trinity College East);
Forwards: Jerren Nixon Jr (Philadelphia Union—US), Jeankeon Alexander (San Juan North), Chaz Burnett (Players Development Academy—US).
Cooper's technical staff includes: Muhammad Isa (technical analyst), Ross Russell and Gilbert Bateau (assistant coaches), Christopher Gouveia (manager), Devin Elcock (equipment manager) and Roger Ryan and Michael Taylor (physiotherapists).