Recent performances of Trinidad and Tobago's national youth football teams prove categorically that changes are required to bring our better secondary school level players up to the demanding standards required for regional success.
The time between being called for National Under-15, Under-17 and Under-20 pools and the actual tournaments is only sufficient for fine tuning technique and the practice of strategy. The core technical skills, speed, consistency, and mental toughness must be developed in the leagues in which these players regularly train and play.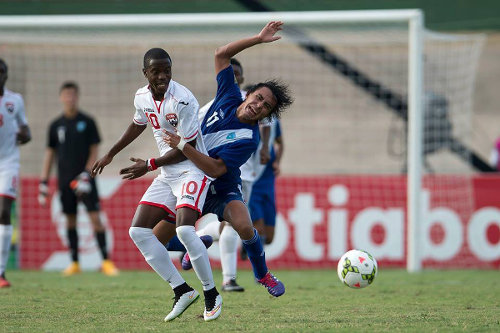 It is in this light that thoughts recently shared by some of our better soccer minds suggested that high school players with the potential to play for their country should opt out of the SSFL and join Super League and Pro League teams. I do not favor this remedy although I do see the benefits in terms of player maturity from the upper level competition.
I believe that there are tremendous personal development benefits, which can translate into upper level thinking and playing from Fifth and Sixth Formers continuing to play with their school teams. Also, it would be very difficult to be in school and play with a professional club.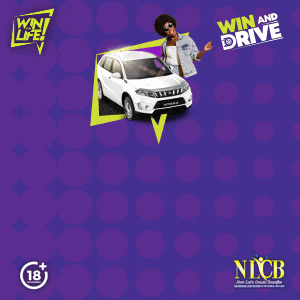 Many clubs practice in the daytime, and the cost of going back and forth to practice and games would be very high. This would also certainly set up the player for academic failure, and further lower the standard of competition in the already, questionable standard of SSFL play.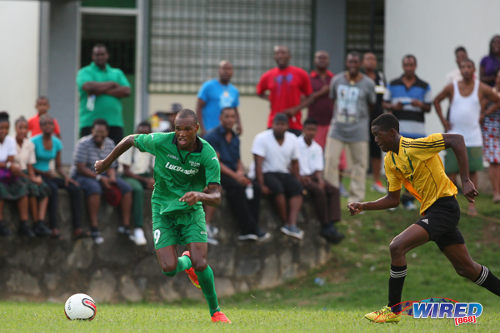 Besides, as much as there might be an argument for schoolboys playing in the Pro League, the Pro League itself has little to boast about where their level of play is and, maybe, this might only serve to defeat the long-term development purpose. By this I mean that, given the voluminous crowd support at SSFL games relative to the Pro League, a sizable blow can be had to the mental side on of the players' development.
The ideal remedy is, of course, a live-in sporting academy for Forms 5 and 6 in which selected players go to school and receive intensive football training and international travel for game experience. But this is a dream.
Therefore, I suggest that our answer lies in tweaking the SSFL to cater for those missing ingredients that our opposition seem to have.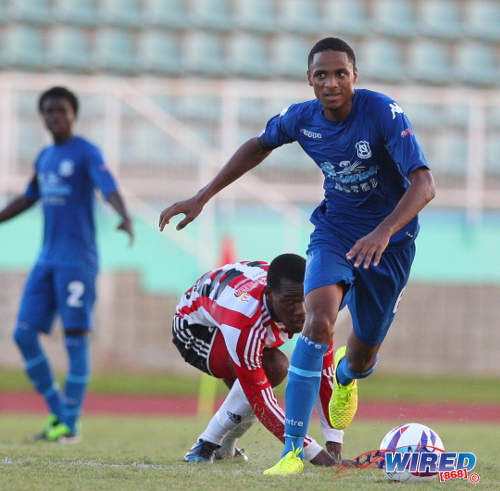 I believe that our schools and the SSFL, in conjunction with the larger clubs, can promote a shortened out-of-season mini-competition, where student-athletes will participate on community-based teams. Here, players can join their neighbours who may be rivals when the SSFL recommences.
The community teams can be coach-assisted by the country's top club in an abbreviated format with one game per week stretched over two months. This will also allow for student-athletes to fulfill their school duties without any thoughts of a breakaway from their Alma Mater.
They can participate in other sports and extracurricular activities that can enhance their connectivity and multi-discipline overlap as they serve community needs and so forth. This will give more adroitness and conviction to a better, sharper, and more understanding mind that will improve their technical, tactical, and strategic football game.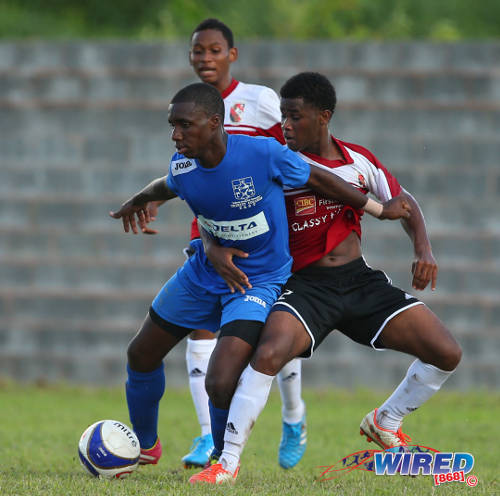 I would also like to see more end-of-season competition between selected school teams that showcase the best players in a zonal showdown. This would create that "next level" to players' aspirations and performances.
With these things said, let me jump into the upcoming U-17 CONCACAF Qualifying Tournament that kicks off on February 27th in Honduras for herein lies the substance of what we are talking about.
Hope aside, I believe that our U-17 National Team will fail to advance from the group stage. That is not just the prediction for T&T but, for all of the Caribbean teams.
Trinidad and Tobago barely made it past the CFU qualifications to reach this stage where we lost 2-0 to St Lucia and 3-0 to Haiti and scraped home with a 3-0 win over Barbados 3-0 and a minus-2 goal difference!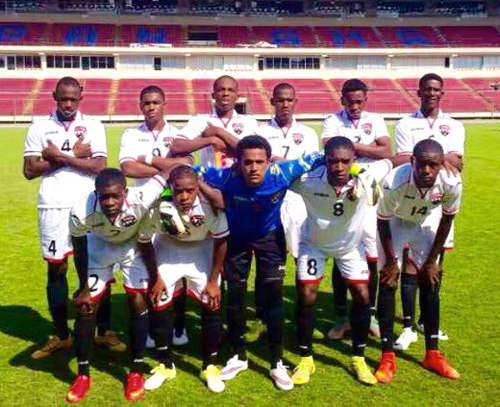 And, looking at the two warm-up games against Panama which we lost 4-0 and 5-0, we see clear evidence that we are not in the class of the more focused and larger CONCACAF nations. Where is the realistic hope?
My thought, as it is generally true in most tournaments, is that the Caribbean teams do not have the overall profundity and preparation to supplant the larger and generally more passionate and better prepared, North and Central American nations.
Should I be proved wrong, Trinidad and Tobago will need to defy the odds and history to make it all the way through.