Defending Trinidad and Tobago Pro League champions, DIRECTV W Connection, returned from a Suriname tour unbeaten today after exhibition matches against a Suriname XI and Inter Moengotapoe on Boxing Day and December 27 respectively.
Jerrel Britto scored against the Suriname XI team in a match that was tied at one goal piece after regulation time. And the "Savonetta Boys" emerged 3-2 winners in the subsequent penalty shootout.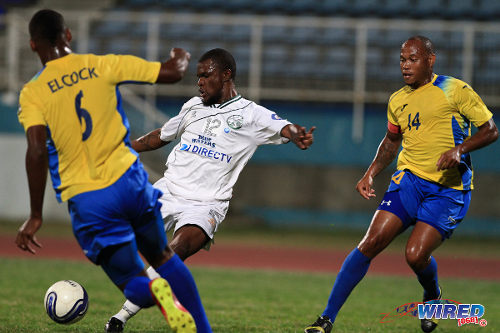 While, on December 27, a goal in each half by Hashim Arcia and Surinamese winger Dimitrie Apai helped Connection to a 2-1 win over Inter.
Easily, the more intriguing contest was Connection's opener against a Surinamese squad stuffed with players holding Netherlands passports and coached by former Ajax midfielder Dean Gorre.
Suriname left the Netherlands and became a Republic in 1975. However, the Suriname football body, the Suriname Voetbal Bond (SVB), has petitioned its Government to allow dual nationality to players with Suriname heritage who play professionally in Europe.
It would appear to be the populist decision. The 7,000-seater Andre Kamperveen Stadion in Paramaribo was sold out for the first time in this millennium as locals came out to catch a glimpse of the Suriname XI that comprised of several players from Greece and Romania first divisions and the Netherlands' second division.
Europe football greats like former World Player of the Year Ruud Gullit, Frank Rijkaard, Clarence Seedorf and Patrick Kluivert were all either born in Suriname or to Surinamese parents. And the SVB's "Project Suriname" intends to qualify for the 2018 World Cup.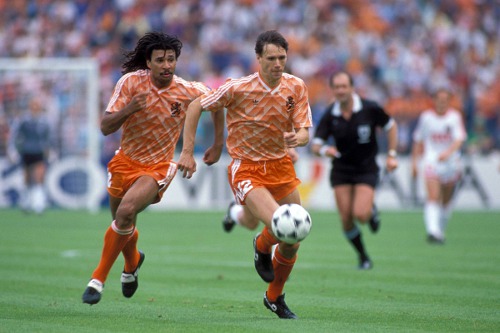 Despite the fanfare, the SVB's exciting project got off to a mixed start as the assembled squad failed to crack a Connection outfit that defended competently and threatened on the counter attack. And, in the end, Connection prevailed on penalties.
"Winning or losing on penalties is not that important in my view," said Connection coach Stuart Charles-Fevrier, "the 90 minutes was more important to me and I'm very proud of them. Certainly I learned a lot about their character in this match."
At present, Suriname is ranked 23rd in CONCACAF and 163rd in the world by FIFA, which is well behind the "Soca Warriors" who are fourth and 55th respectively. But the SVB hopes to make up ground quickly with the injection of foreign talent.
At the 2014 Caribbean Cup tournament, Jamaica, Haiti and Antigua and Barbuda all selected more than a few Europe-born players in their respective squads. The Warriors, for the second successive tournament, finished runner-up.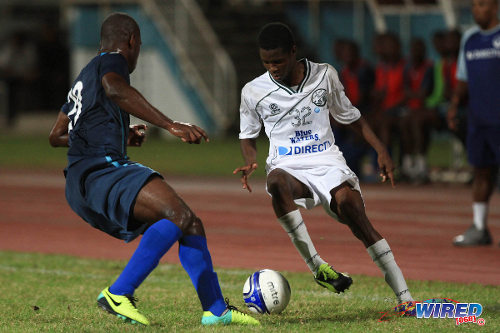 DIRECTV W Connection touring party: Julani Archibald, Aquil Sylvester, Terrance Lewis, Triston Hodge, Anslem Jackson, Mekeil Williams (Captain), Leslie Russell, Alvin Jones, Tremain Shayn Paul, Devaughn Elliot, Jerrel Britto, Neil Benjamin Jr, Dimitri Apai, Hashim Arcia, Keon Boucher, Aaquil Campbell and Shirlo Johnson.