The 2014 Secondary Schools Football League season reaches its climax this evening with a new champion set to be crowned as Mucurapo East Secondary faces St Benedict's College in the Coca Cola National Intercol boys' final from 5 pm at the Hasely Crawford Stadium.
(The Coca Cola National Intercol girls final is at the same venue from 3 pm and features Point Fortin East Secondary against St Augustine Secondary).
Naparima College, the Premier League and Big Four champs, finally allowed another school to win a trophy.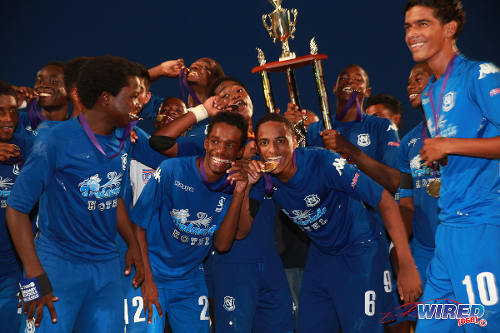 But before we say "goodbye" to the class of 2014, Wired868 gives a "shout out" to the students whose performances we enjoyed the most this season:
Jamari Warrick (St Benedict's College): Goalkeeper

The high-flying Warrick would like to become a pilot when he finishes school. But, with his calm, assured presence and safe hands, Wired868 thinks he might make a fine surgeon as well.
Nicholas Thomas (Naparima College): Right back
Local defenders tend to treat the opposing half of the field like a foreign planet. But the lively Thomas is always up for an expedition and is as competent in defence as he is in attack.
Josiah Trimmingham (San Juan North Secondary): Central defender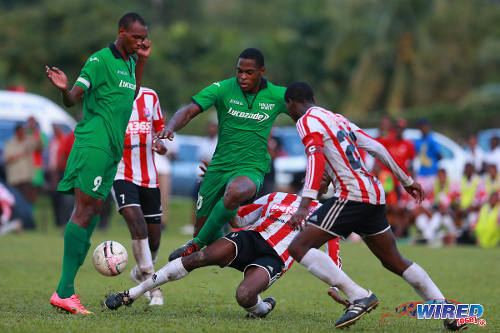 Even school teachers probably tiptoe around the San Juan hulk; and he certainly knows how to throw his weight around on the field. He scored some vital goals this season too.
Rickel Dixon (St Mary's College): Central defender
The first thing you notice about Dixon is his face guard, which protects a cheekbone injury. The second thing you realize, if you are an opposing striker, is you're probably flat on your back wondering what happened as the uncompromising defender saunters off with the ball.
Simon Joseph (St Anthony's College): Left back
Strong, mobile, committed and mean, you are guaranteed not to enjoy your afternoon if you are an opposing player on Joseph's flank. He guards his turf jealously.
Aaron Noel (St Mary's College): Midfielder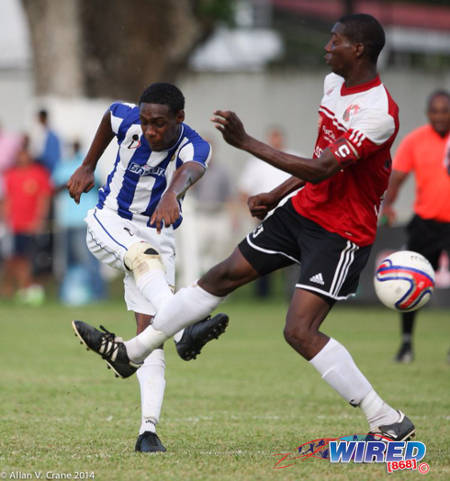 The slightly-built playmaker ends every match looking as banged-up as Bruce Willis in the "Die Hard" series. On his feet and in possession, he is as crafty as they come.
Shane Sandy (Naparima College): Midfielder
He runs and runs and runs some more. Whatever batteries Sandy uses, he should lend some to the Energiser Bunny.
Matthew Woo Ling (St Anthony's College): Midfielder
Woo Ling's left foot is so educated, it should teach Geometry. He is one of the SSFL's best passers and set piece exponents.
Jabari Mitchell (Naparima College): Midfielder
It is hard to tell which players at this age would develop as an adult. Usually. With his all-round ability, composure and swagger, Mitchell seems destined to be a Trinidad and Tobago senior national team playmaker one day.
Brent Sam (San Juan North Secondary): Striker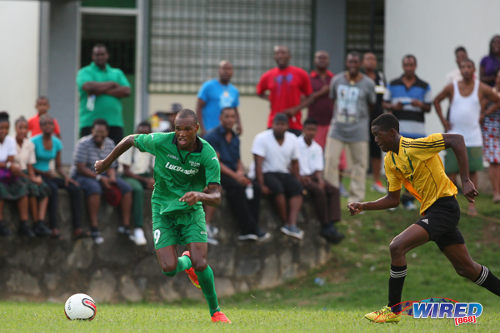 First touch? Check. Finishing ability? Check. Hunger for goals? Check. Balance? Check. San Juan North's nimble giraffe was worth the price of admission this season. The only limits this fellah has are the ones he puts on himself.
Kwesi Allen (St Anthony's College): Attacker
It is uncertain whether Allen's best position is as an out-and-out striker, a winger or a support striker. There is no doubt about the accuracy and ferocity of his left foot strikes or his nose for goal, though.
And we were also impressed with:
Akeem Awong (Naparima College): Goalkeeper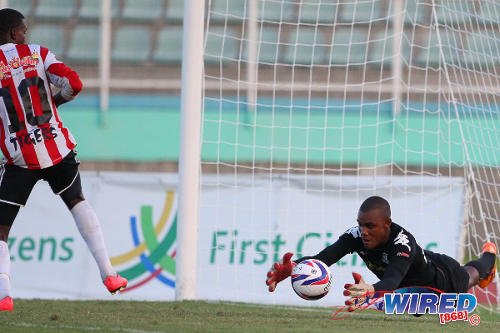 He does not fly around between the uprights much; but that is because he is always in the right position to start with.
Levi O'Brien (San Juan North): Defender
Mobile, perceptive and ruthless.
Amritt Gildharry (Naparima College): Defender
A good reader of the game and composed; but not afraid to get dirty either.
Adrian Charles (Trinity College East): Midfielder
Intercept, pass and move. Repeat.
Tyrel Emmanuel (Shiva Boys Hindu College): Midfielder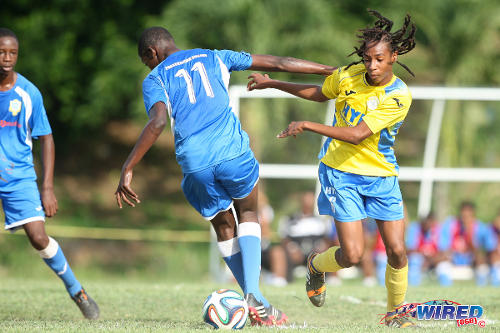 This playmaker rarely uses more than two touches; unless you force him to dribble you.
Martieon Watson (Naparima College): Midfielder
When the ball kicks off, Watson strides around as though he is the Naparima Principal. Absolutely unflappable.
Kathon St Hillaire (Mucurapo East Secondary): Attacker
The lively, versatile attacker turned around Mucurapo's nightmare season in the Intercol competition.
Nicholas Dillon (Naparima College): Striker
Strong, efficient in his movement and a good finisher. The scary thing is you get the sense he has not neared his potential yet.
Chinua Bernard (St Mary's College): Attacker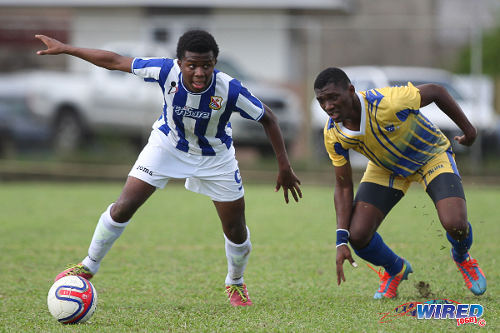 Clever on the ball and a composed finisher.
Editor's Note: What do you think of our choices? Of course, we missed some. Let us know your favourite players.