St Anthony's College has played five SSFL Premier Division matches so far this season—since one result was given to them due to the poor state of the ground; the "Westmoorings Tigers" have received four red cards. Jared Flement and Andrew Rullow both received straight red cards for violent conduct while Mawasi Charles and Shakeem Patrick were dismissed for two yellow cards in the same match.
St Anthony's coach Nigel Grosvenor blogs in defence of his team, which is the present Premier Division leader: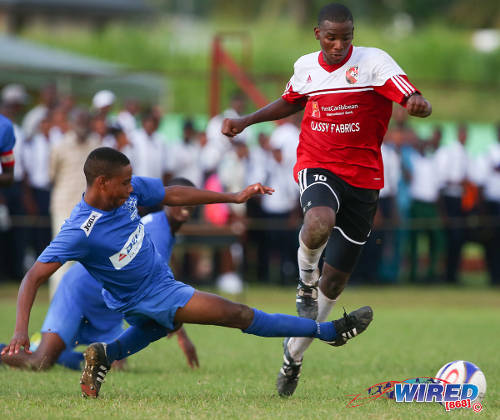 I'm the coach of St Anthony's and have been so for the last 31 years. I'm compelled to write this letter in defence of my Premier team now competing in the SSFL.
We have been awarded four red cards to date which makes us look indiscipline and quite rightly so to many on the outside. I would like to say that is so far from the truth. In fact, in my 31 years as coach of the school, this team is right up there as one of the most disciplined.
Over the years, I have taught my players to be aggressive—as many other coaches have done—but legally so. However, I don't think we are together in this thinking with some of the referees in Trinidad.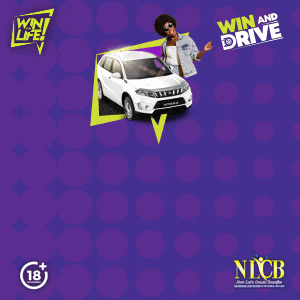 In my experience as a coach, including my time as a national coach, the referees do not let the game flow. There are too much stoppages for calls that I consider soft. To me, referees tend to pull out cards too quickly and that that will obviously lower the tempo and kill the intensity and beauty of the game.
I'm not writing this letter because of sour grapes or because I'm a cry baby. I'm writing it because maybe something that I write might make sense and someone might listen and make a change.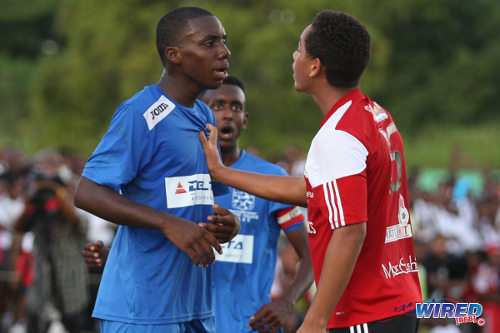 I have always encouraged my players that when they watch the EPL or La Liga or whichever foreign professional league, they look at the players that play in their positions and learn from what they do at the highest level. Apparently, when our referees watch these same games they are also watching the players and not the referees.
I would like to correct myself and say some of the referees although I'm leaning to most.
Professional referees try and let the game flow. They try their best to refrain from showing too many yellow cards and especially red cards. They know their role on the field.
They know it is about the players and not about them. They know that the players are the entertainers and they should let them play.
Referees down here are like DJs. When the crowd is enjoying the music, they cut it and call it a mix.
My last say on this: I remember in many tournaments, Trinidad and Tobago always won the Fair Play Trophy but lost the important matches. Teams abroad play aggressive, hard football and they are taught that from young and are encouraged and assisted in doing so from the referees in their various leagues.
But our youths here are hampered in playing that way for fear of receiving a card.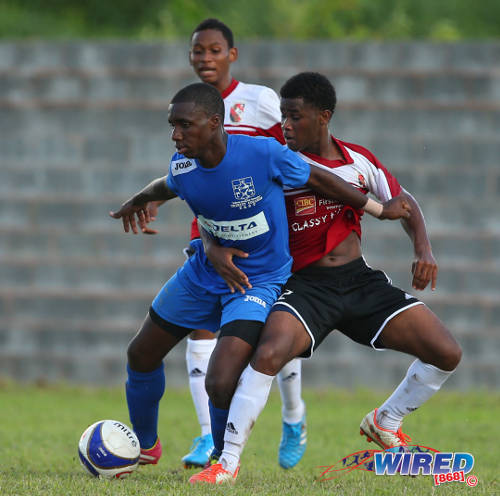 In our game against Shiva Boys, there was a free kick just outside their area and there was a tussle for position in the area when the referee's assistant raised his flag. The referee ran across to enquire and then ran back and showed the red card to our substitute Andrew Rullow.
I questioning the assistant after and he said he had nothing to do with the red card because he told the referee that it was not serious as they were both fighting for position and should be cautioned. But the referee decided to give a red card.
The poor boy came off the field crying. He did not even get a chance to touch the ball.
Our referees must change their thinking and try and let the players play as much as possible.
I can only hope that something I said makes sense to someone out there.
Editor's Note: Please be advised that the September 23 SSFL Premier Division fixture between St Augustine Secondary and Naparima College has been moved to the Larry Gomes Stadium due to a sewer problem at the St Augustine school. Kick off is 3.45 pm.