Who says friendly international football matches are meaningless?
Adventurous Roma right back and two-time World Cup player Maicon certainly charged into mythical status last weekend after getting expelled from the Brazil international team and simultaneously pioneering a whole new range of uses for condensed milk.
Football fans and pranksters worldwide may have to wait for Maicon's biography to find out what really happened at the Brazil team camp in Miami. But Live Wire was able to extract some of the best rumours on the worldwide web.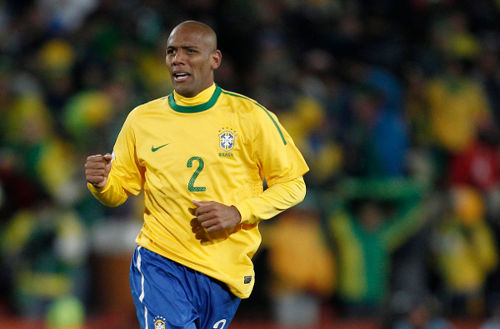 Brazil stars Oscar and Maicon were allegedly in a grumpy mood after being kicked out of a Miami night club due to the drunken antics of obscure teammate and midfielder Elias. So, they decided to immediately take revenge.
So far, so childish.
Once the trio returned to the hotel, Oscar apparently demonstrated an inability to rise to the occasion, which would not surprise anyone who watched the 2014 World Cup, and went to bed. Not Maicon though.
Most people would have stuffed Elias' hand with toothpaste or shaving cream. The Brazilian allegedly chose to lather his teammate's behind with condensed milk and pepper instead; and, when Elias woke, convinced him that he had been gang-raped at the night club.
The joke took a turn for the worse, if that was possible, when a distraught Elias reported the incident to team management; and Maicon's confession was too little, too late. He was expelled quicker than German football fans could say "goal" seven times.
Live Wire cannot confirm that former Brazil goalkeeper Julio Cesar responded to the news by pointedly remarking: "So no one was unhappy with how Maicon covered my arse during the World Cup?! Seriously?!"
Elsewhere in England, Dutch coach Louis Van Gaal was splashing out the cash like Paris Hilton on her birthday as Manchester United signed star Colombian striker Radamel Falcao, Netherlands utility player Danny Blind and the Argentine international pair of Angel Di Maria and Marcos Rojo.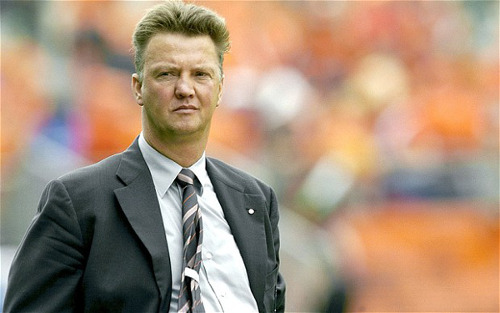 To put that into perspective, ex-United manager Sir Alex Ferguson spent £222.7 million in 27 years for players like Cristiano Ronaldo, Ruud Van Nistelrooy, Dwight Yorke, Roy Keane, Rio Ferdinand, Eric Cantona, Edwin Van der Sar, Patrice Evra, Carlos Tevez…
Van Gaal has already shelled out £141.7 million in just over two months on a 28-year-old striker who is returning from his second major knee operation and never played in the Champions League, two defensive players that were virtually unknowns four months ago and a Real Madrid castaway who was considered too expensive for the other major European clubs.
Who put Vernella Alleyne-Toppin in charge of United's credit cards?
Falcao tweeted "Hala Madrid" earlier in the week and Di Maria spent much of the summer angling for a move to Paris; only to both land in Manchester. That's what happens when you let your super-agent book your flights during the transfer window.
Spare a thought too for England international striker Danny Wellbeck who was flogged to Arsenal on the transfer deadline day.
"Danny Welbeck was here since he was nine," said Van Gaal. "He plays three seasons at Manchester United after (a loan spell at) Sunderland but he doesn't have the record of (Robin) Van Persie or (Wayne) Rooney."
The last glimpse of Rooney magic came before Psy wrote "Gangnum Style" while the injury prone Van Persie was considered a short term gamble two seasons ago and has already produced his best football at Old Trafford.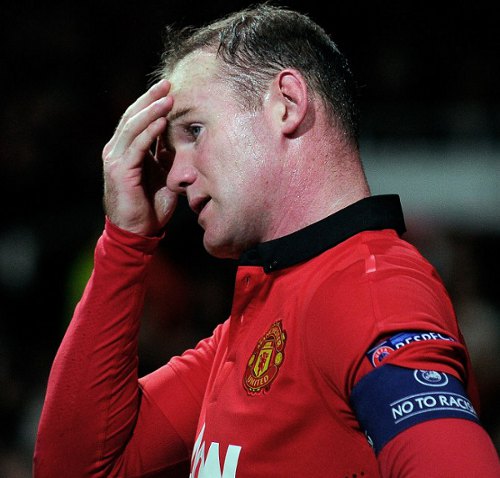 There was a period when United bought and cherished players who were going to do something special, rather than those who had already done it. But Fergie time is truly over now.
So why is Live Wire already ordering a new United shirt?
Well, what is football but the magic of possibilities, left-footed Argentine dribblers and long-haired strikers not balance sheets. At the very least, Van Gaal certainly has the ingredients to whip up something more appealing than a Maicon Molotov.
Meanwhile, Portugal and Real Madrid star Cristiano Ronaldo has an opinion about Argentina and Barcelona legend Lionel Messi's accolade as the best player at the 2014 World Cup. Only he will not share it.
"If I said everything that I think, I would be in prison," said Ronaldo. "Everyone can see, make their own judgments, the people in the world of football are intelligent."
Live Wire, for one, is curious to hear an opinion on the man who got his team to the World Cup final from a man who could not get his own team out of its group.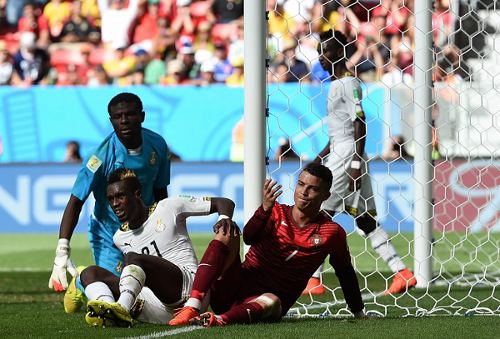 Did Ronaldo really watch all of Argentina's knock out stage matches from whatever country he was in after being booted out of Brazil with Portugal? If so, it is a commendable appreciation for the magic of the World Cup.
A pity Ronaldo did not save some of his sharp analysis for his own team. Portugal coach Paulo Bento might have still been in a job.