A burst of inspiration off the substitutes' bench was the difference tonight for Trinidad and Tobago as the host started its Under-20 Caribbean Championship campaign with a 2-1 win over Suriname at the Hasely Crawford Stadium in Port of Spain.
Suriname scored first after just four minutes as Orveo Faerber made the most of an early and rare opening for the Dutch nation. But United States-based midfielder Andre Fortune equalised with a rasping penalty kick in the 27th minute before substitute Jabari Mitchell completed the reversal with a 76th minute winner.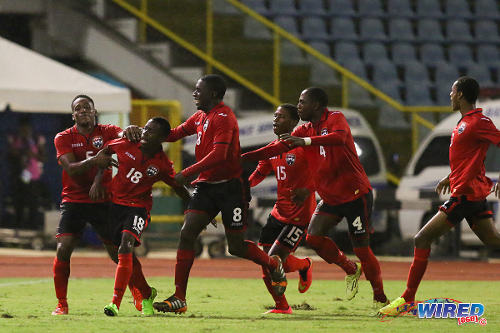 "At the end of the day, three points are three points," said Trinidad and Tobago national under-20 head coach Derek King, "but I was a bit disappointed especially in the first half. The guys were a bit frightened but, as the game went on, we grew and the ball movement and organisation was much better."
The result placed the teenaged "Soca Warriors" narrowly ahead of the Group A pack after the first round of matches. In the earlier fixture, Cuba edged Curacao 1-0 courtesy of an Eddy Luis Saname item in the 51st minute.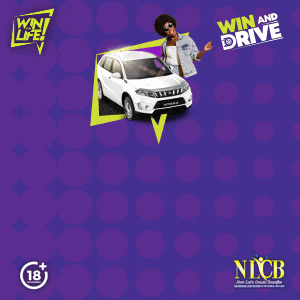 Curacao, fast and aggressive, created the better opportunities but was wasteful in the opposing penalty area and paid the price when central defender Andrew Stokkel barged over Cuban striker Frank Lopez for a penalty kick.
Curacao custodian Zeus De La Pas saved the initial penalty kick by Cuba left back Brian Rosales but Saname reacted quickly to drive home the rebound.
In the feature match, Suriname got off to a dream start with a goal from its first attacking move. A long diagonal ball to the edge of the Trinidad and Tobago area found Faerber in space and he responded smartly with a lofted effort over the advanced Warriors goalkeeper Johan Welch.
Welch got a hand on the ball but could not keep it out of his goal.
"It was a soft goal," said King.
The Warriors, who started without the injured Levi Garcia, did not have their way in central midfield where Surinamese captain Sorencio Juliaans was superb. But local wingers Akeem Garcia and, in particular, Kishun Seecharan threatened throughout and Garcia won a penalty in the 26th minute.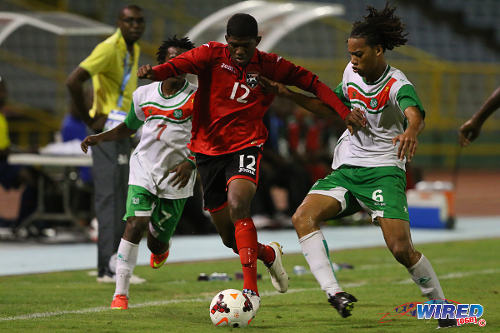 Fortune responded with a confident low kick to pull Trinidad and Tobago level.
The Warriors were never fluent, particular in the middle of the field, but thrice striker Kadeem Corbin almost conjured up the go-ahead goal almost on his own while substitutes Aikim Andews and Mitchell added impetus against a Surinamese team that was clearly wilting.
"We need to work on our (tactical) discipline and organisation," said King. "We were really under-par. But we will continue to work on our ball movement and improve.
"(Neveal) Hackshaw and (Kevon) Goddard worked their socks off and the guys who came on really helped lift the standard of the team."
In the 76th minute, the breakthrough came via King's second half changes as Andrews hustled an opposing defender off the ball and, from a quick throw, motored down the byline before crossing to Mitchell on top of the Suriname penalty area. Mitchell took one touch before roofing his strike to the delight of roughly 2,000 supporters.
"I am very excited that we won our first game," said midfielder Neveal Hackshaw. "We were a bit shaky in the first half but we were pumped in the second half. We came out to do a job and we did it."
Trinidad and Tobago can assure their progress to the CONCACAF stage on Sunday when the Warriors face Curacao from 6.15 pm at the Hasely Crawford Stadium. Cuba and Suriname will meet in the earlier match from 4 pm at the same venue.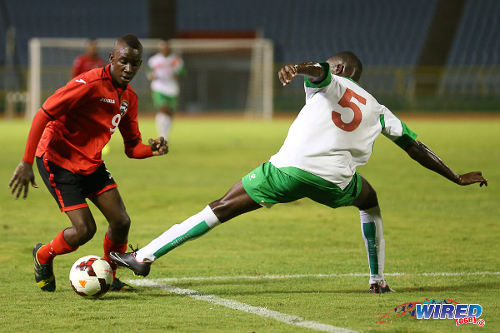 Group B starts tomorrow at the Ato Boldon Stadium in Couva where Haiti and the Dominican Republic will do battle from 4 pm while St Kitts/Nevis and Aruba clash at 6.15 pm.
The group winners will meet in next Friday's Caribbean finals while the top two nations from each group advance to the Under-20 CONCACAF Championships in Montego Bay, Jamaica next January.
(Teams)
Trinidad and Tobago (4-2-3-1): 1.Johan Welch (GK); 2.Shannon Gomez (captain), 3.Martieon Watson, 4.Jesus Perez, 5.Maurice Ford, 6.Kevon Goddard, 8.Neveal Hackshaw; 7.Akeem Garcia (15.Aikim Andrews 62), 10.Andre Fortune (18.Jabari Mitchell 52), 12.Kishun Seecharan; 9.Kadeem Corbin (17.Akeem Humphrey 79).
Unused substitutes: 21.Javon Sample (GK), 11.Levi Garcia, 13.Josiah Trimmingham, 14.Matthew Woo Ling, 16.Kion Joseph, 19.Nicholas Dillon.
Coach: Derek King
Suriname (4-4-2): 1.Gordon Wilsterman (GK); 2.Finidi Nijda (3.Chagamire Boldewijn 79), 12.Eddy Luis Saname, 4.Urvin Adenie, 5.Nigel Zandveld; 11.Joel Khoen, 6.Ervin Slagveer (17.Rejerdo Naana 68), 9.Sorencio Juliaans (captain), 7.Jesron Fer (14.Giovanni Asoman 65); 8.Orveo Faerber, 10.Rayer Gregor.
Unused substitutes: 22.Joel Caupain (GK), 13.Sjoerd Donner, 15.Emilio Grando, 16.Jonathan Sastra.
Coach: Werner Blackson
Referee: Leo Clarke (Jamaica)
Under-20 Caribbean Championship
Group A
(Fri Sep 12)
Cuba 1 (Eddy Luis Saname 51), Curacao 0 at Hasely Crawford;
Trinidad and Tobago 2 (Andre Fortune 27 pen, Jabari Mitchell 76), Suriname 1 (Orveo Faerber 4) at Hasely Crawford Stadium;
Upcoming fixtures
Group B
(Sat Sep 13)
Haiti v Dominican Republic, 4 pm, Ato Boldon Stadium,
St Kitts and Nevis v Aruba, 6.15 pm, Ato Boldon Stadium;
Group A
(Sun Sep 14)
Cuba v Suriname, 4 pm, Hasely Crawford Stadium,
Trinidad and Tobago vs Curacao, 6.15 pm, Hasely Crawford Stadium.