Chapter six: Bribes took the World Cup to Germany               
A RIO RACEHORSE OWNER was paid $1 million to strangle Brazil's faint hopes of hosting the World Cup. The dark campaign to give the 2006 tournament to Germany involved the humiliation of Brazil and the shafting of South Africa, wrapped up in a strategy designed to retain the FIFA presidency for Sepp Blatter.
As the age of hyperinflation ended in Brazil Ricardo Teixeira and João Havelange wanted the World Cup tournament and access to the vast amounts of money involved. They had wanted to host in 1994 but the collapsing economy inherited from the Generals made a bid impossible and victory went to America.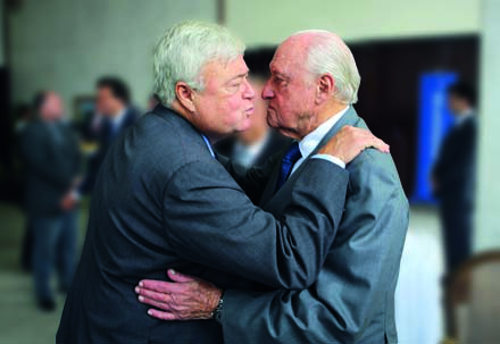 Now, in 2000, Blatter was fighting to survive at the next presidential election due in 2002. Europe was still angry at the way he and Havelange had manipulated and bribed voters in Paris in 1998. The only hope of retaining power was to divert the 2006 World Cup to Germany. That should satisfy the UEFA countries; their officials would get jobs and tickets out of the tournament. This would be the deal.
Meanwhile, Africa had been assured by Blatter it could expect to win. That was a problem — Mandela would get the shaft but hey! no worries, the old man didn't have a vote at FIFA.

Brazil did launch a bid but Conmebol's 10 votes would be insignificant at the presidential election and Blatter did not need to include them in his cold-blooded calculations. Blatter's German associates ensured that the CBF boss was compensated and the bid evaporated three days before the vote.
THE THREE CRUCIAL PLAYERS in 2000 in the campaign to win 2006 were a German billionaire TV mogul, one of Germany's most respected former footballers, and a sleazy German bagman who had learned the dark arts of corrupting sport at the knee of the great puppet master, Horst Dassler.
Fronting Germany's bid was Franz Beckenbauer, winner of the World Cup as player and later as coach. In the shadows was Beckenbauer's less well-known deputy, Fedor Radmann, with his short white hair and unremarkable suits. Their careers had entwined for decades.
Beckenbauer had helped Dassler in the 1980s. As the ISL company acquired FIFA, Olympic and athletics TV and marketing rights, they were parked in a shell company named Rofa, co-owned by Beckenbauer and his manager Robert Schwan, in the Swiss town of Sarnen where they could not be reached by creditors.
Radmann was employed by Dassler from the earliest days – he was made head of the Adidas International Relations Team – aka the Department of Dirty Tricks & Vote Fixing. After Dassler's death several of the team reinvented themselves as individual 'consultants' to cities and countries bidding for the Olympics and the World Cup, offering their inside knowledge on the peccadilloes of international sports leaders.
In past years, reporting that murky world and Dassler's team, I found the most entertaining was the devious Anwar Chowdhry from Sunnyside Villas in Karachi. Dassler gave him the job of fixing elections in Asia and paying bribes to make sure that national teams in every sport wore adidas kit.
Chowdhry's reward was a rigged election in Bangkok lubricated with curious, personal inducements for the voters that made him president of world amateur boxing
In 1999 I went to the World Amateur Boxing championships in Houston, tipped off that the Cubans, who should win most of the Gold medals, would be cheated by bent judges. They were, they staged a ringside demonstration and went home early.
I despised Chowdhry so much that I declined to request an interview with this liar. He was so annoyed that he sent his son-in-law to summon me to his tenth-floor hotel suite. Curious, I went and was harangued by Chowdhry, lounging in his unbuttoned pyjamas and showing rolls of bypass scars.
All his judges were, he assured me, 'Bastards.'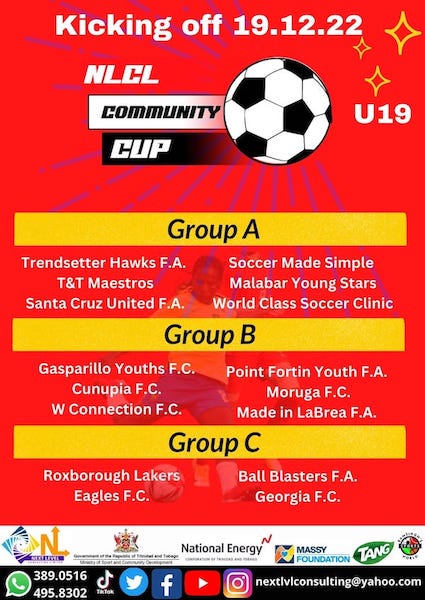 After stealing millions of dollars Chowdhry was ousted in 2006.
This was Fedor's world. He knew everything about greasing the sports machine. Cancer destroyed Dassler in the late 1980s and Fedor moved away from his beloved Berchtesgaden where he was born in 1944 to work for Leo Kirch, the half-blind, reticent, German TV mogul and third player in the Great 2006 Conspiracy.
Sepp Blatter, Leo Kirch, Franz Beckenbauer, Fedor Radmann, ISL boss Jean-Marie Weber, another former German football star Gunter Netzer and later Blatter's nephew Philippe were the ultimate insiders in the world of football power. One sub-group, known as the Munich Mafia, circulated around Bayern Munich.
Fedor and Jean-Marie and other members of Dassler's old fixit team were tight with the IOC in Lausanne in South Switzerland. Another Dassler protégé from the 1980s Thomas Bach, once a member of the Adidas international relations team, became president of the IOC in 2013 and will be in charge of the Rio Olympics.
It was always, and remains, a private world of businessmen and sports officials. Leo Kirch died in 2011 but the others will be at FIFA's Congress in São Paulo in June.
GERMANY'S BID was in trouble. By early 2000 South Africa seemed to be leading Germany in the scramble for the votes at FIFA's ExCo. This was no good to Leo and his Munich-based pay-TV channels. 'Kirch knew a vote for Germany would be worth gold', reported Munich's Sueddeutsche Zeitung.
But Germany, with it's tight financial regulation, experienced anti-fraud detectives and determination to control ticket allocations was not first choice for some ExCo members. South Africa offered lax supervision, a growing post-apartheid culture of public corruption – and photos with Nelson Mandela to show off to friends, family and neighbours.
Fedor had the skills to fix this problem. Leo had the money and Beckenbauer was, helpfully, president of Bayern Munich. They came up with a plan. It remained secret until unearthed three years later in May 2003 by Joerg Schmitt at Germany's Manager Magazin and Thomas Kistner in the Sueddeutsche Zeitung.
Six weeks before the vote, scheduled for July 6, 2000, they turned on the money tap. That day one of Leo's lawyers sent a confidential letter to Dieter Hahn, the KirchMedia executive closest to Leo Kirch. It was a report on the arrangements made by Fedor Radmann and Gunter Netzer. Now Fedor needed the money!
They had been busy negotiating rights to some surprising football matches for a team of Bayern's immense status. They would play Malta's national team and there would be an extraordinary fee of $300,000 for the TV rights, to be paid by KirchMedia into an undisclosed bank account in Malta.
The president of Malta football, Joe Mifsud, was a member of FIFA's ExCo.
Another big fee would be paid in Bangkok for Bayern to play Thailand's national team. The president of Thai football, Worawi Makudi, was a member of FIFA's ExCo.
Another big fee would be paid for Bayern to play Trinidad's national team. The president of Trinidad football, Jack Warner, was a member of FIFA's ExCo – and known as a man who even holds his hand out in his sleep.
The match never took place – but a year later Warner was given Caribbean TV rights to the 2002 and 2006 World Cups. The price was 4.8 million Swiss Francs but it is unlikely Warner ever paid.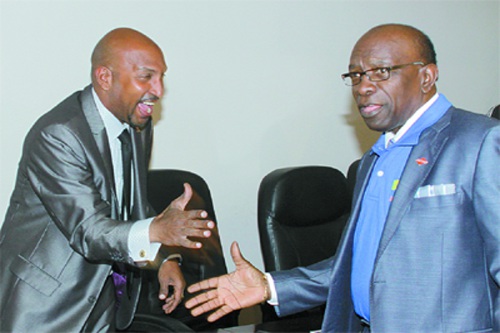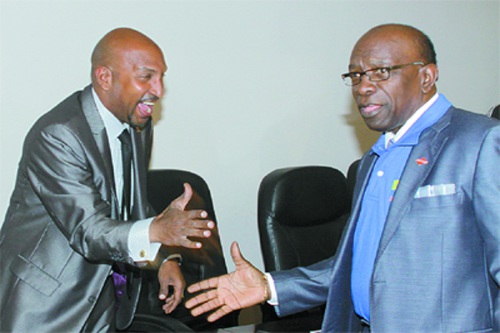 Another big fee would be paid for Bayern to travel to Tunis and play top team L'Esperance. Its president was Slim Chiboub, married to a daughter of Tunisian State President Ben Ali and thus able to put pressure on Tunisia's ExCo member Slim Aloulou who was known to favour South Africa. Slim Chiboub made it to the FIFA ExCo in 2004 but was voted off in 2009. He departed Tunis swiftly when his father-in-law was ousted in the Arab Spring.
A bonus for the foreign teams was that Bayern would pay all their own expenses. In total KirchMedia was prepared to spend a budget of 3.5 million Euros to win it for Germany.
Why spend this money?
German analysts estimated that in 2006 KirchMerdia could make an additional profit of 500 million Swiss Francs if the tournament was played in Germany.
THE RACEHORSE OWNER from Rio had a long history with Havelange, Teixeira and Blatter. Elias Zaccour had toured the world with Brazilian teams, taking Pele to Zaire where they were photographed with President Mobutu.
It was unlikely Zaccour knew Leo Kirch and at this stage is important to know that over the years Leo Kirch had created the largest movie archive outside Hollywood. He was a shrewd and knowledgeable operator, distributing movies, to TV stations. He was the best.
Nonetheless, Fedor Radmann created a three-page fantasy, a contract in which Elias Zaccour would be a 'Consultant' to advise Leo Kirch on 'film exploitation, film licensing, merchandising.'
It was stated that the 'Consultant has longstanding experience and contacts' in the business.
What was all this sudden and unexpected expertise worth?
The contract spelled it out: There would be 'a lump-sum compensation of $1 million . . . in four instalments. First instalment of $250,000 will be due five days after the conclusion of this agreement. The money would be paid to 'Consultant's account at BEMO Luxembourg with Société Générale New York.' KirchMedia would pay $250,000 every year for four years.
The memo to KirchMedia manager Dieter Hahn continued,
'Herr Radmann asks that the consultancy agreement is signed today so that he can give it Mr Zaccour in Munich. Herr Radmann also asks that the first instalment of $250,000 be transferred.'
Raising the money would not be difficult. Leo Kirch at that time had a big stake in F1 motor racing and KirchMedia was valued at $5 billion.
What did Mr Zaccour do with this first instalment? He was rich enough to race his horses in Brazil, the Gulf and France.
Was the money channelled to Ricardo Teixeira, to encourage him to vote for Germany and compensate him for Brazil's failure?
Another surprise was that the contract stated that Mr Zaccour, who was Lebanese, lived in Beirut. Everybody who knew Zaccour believed he lived in a posh apartment block at one end of Copacabana beach.
He signed the contract on May 31, 2000. Kirch signed on June 6, a month before the FIFA vote. It is unlikely that Mr Zaccour's Luxembourg bank saw the rest of the money. KirchMedia collapsed with massive debts in April 2002.
AS THE DAY OF THE VOTE approached the lobbying, sleeve-tugging and whispers intensified. The danger for Germany was a 12-12 draw. Blatter would have to make a casting vote and he had announced that if this happened, it would go to South Africa.
It was essential to say this if he was to keep the African vote behind him for the 2002 Presidential election.
But his old friends Radmann and Zaccour would have told him about the money flying around and that Germany was likely to win.
Terrific! That was Zurich's strategy; Blatter would be the ultimate winner, winning the UEFA votes, sympathising with the African losers and making them promises for the future.
The voting began. In the first round Germany got 10 votes, South Africa 6, England 5 and Morocco 2. That was good bye to Morocco.
In the second round Germany and South Africa both got 11 votes. England was eliminated. Disaster!
One of England's votes was cast by New Zealand's Charlie Dempsey. He had been mandated by his regional confederation in Oceania to vote for England and when they dropped out, to back South Africa. Even if Germany picked up the other floating vote, the result would still be a draw, Blatter had to back the Africans.
The result was now obvious. See you in Cape Town in 2006.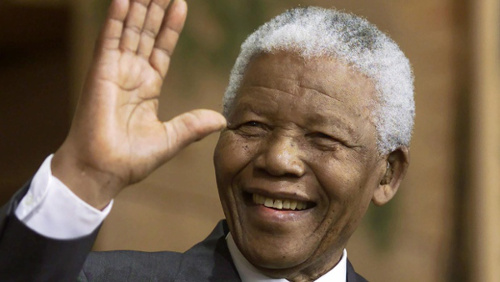 They voted for a third time: Germany 12 votes, South Africa 11 votes!
See you in Munich in 2006.
But that was only 23 votes. Somebody had not voted. Who was it?
It was Charlie Dempsey. He had walked out between rounds. He was at Zurich airport, catching a plane home. Charlie dodged reporters as best he could but when cornered, babbled about 'intolerable pressure' on the eve of the vote.
This must have been intense. Charlie was now an old man but he emigrated from a tough area of Glasgow at the age of 30 and built a successful construction business in New Zealand.
What had intimidated this bare-knuckle, in your face, old-fashioned street fighter?
An early morning call to his room from Nelson Mandela?
Then a fax from an anonymous source in Germany offering a bribe of a bundle of good German sausages and a Swiss Cuckoo clock in return for his vote?
Apparently this was enough to shatter Charlie and he slithered out of FIFA's back door, a broken man, unable to cast his vote.
Later that day it was revealed that the fax – which went to other ExCo members – was from a German satirical magazine.
German tabloid Bild attacked the hoax as a 'Bad joke against Franz Beckenbauer.' A major shareholder in Bild was Leo Kirch – and Beckenbauer wrote a regular column for the paper.
IT WAS A MASSIVE scandal; nobody outside FIFA believed Dempsey. He had only one function at the FIFA meeting; to cast a vote. Now he was sure to be thrown out of the Oceania presidency along with his daughter Josephine King who he had appointed his general secretary in 1988.
Because he was terrified by a cuckoo clock, a parcel of sausages and a call from Mandela?
There was something deep and dirty going on here. The suspicions were huge, especially after the voting scandals two years earlier when Blatter was elected FIFA president in Paris.
The rumour soon spread that Radmann had 'fixed' Charlie.
Anticipating the possibility of a 12-12 draw the arrangement was that Charlie would leave the vote, go back to the Dolder Grand Hotel and collect a briefcase left for him in the cloakroom.
It contained $250,000. A cab would rush him to the airport for the flight home.
Charlie died in 2008, aged 86, and we may never know what spurred him to throw away his career in football in Oceania.
Fourteen years later we are still waiting for Blatter or any member of the ExCo to publically criticise Dempsey, if only for walking out of the crucial vote. The rest of the world did; why not them?
It's tempting to think this is another manifestation of the criminal enterprise created by Havelange and greased and maintained by Blatter. The crooks do crooked things; the others, well-rewarded to leave Blatter to run FIFA any way he chooses, avert their eyes and seal their lips.
Actually, it's worse. They are shameless!
Three weeks after the vote, in August 2000, the ExCo met again in Zurich for normal business.
I have a copy of the confidential minutes.
Blatter told his colleagues that 'the controversy surrounding this election showed how vital it was for the Executive Committee to abide by the principles of solidarity and unity.'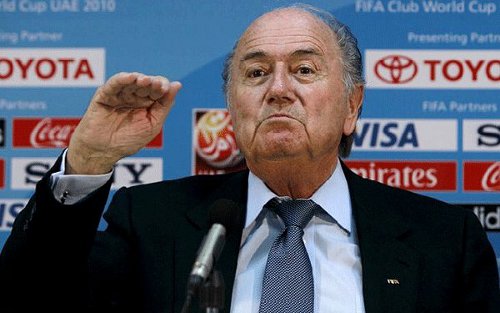 When Blatter is in trouble he lurches into this meaningless corporate-speak. It also sounds to me like a Mafia slogan. 'Whatever happens, we turn our backs on the world.'
The minutes continue, 'The FIFA President expressed regret that the outcry in the wake of the election had forced Charles Dempsey to hand in his resignation from the FIFA Executive Committee and the OFC Presidency and that he had answered Charles Dempsey's letter of resignation on 15 July by assuring him that the Executive Committee would in due course seek a way to recompense him for his long and loyal services to FIFA.'
Blatter, who would have been told everything by Radmann and Weber, kept his word and in 2004 Charlie got his FIFA Order of Merit. He got another cloying tribute later, during the World Cup in Germany and it came from another ExCo member, the lowlife Chuck Blazer.
It began sanctimoniously, 'On the opening day of the World Cup, the Germans should dedicate the games to Charlie Dempsey of New Zealand. More than any other man, Charlie assured the hosts that this day would finally come.
'Interestingly enough, Charlie didn't do it by casting his vote for Germany six years ago; rather he succeeded by not voting at all. Following his support of the English bid, Charlie couldn't bring himself to vote outside of Europe. Even though the Oceania Confederation, in its Congress just months before the vote in Zurich, had directed their delegate to the FIFA Executive Committee to vote for South Africa following his support for England, he just couldn't do it.'
'For Charlie that would be like breaking marriage vows. After all, Europe did support Oceania becoming a Confederation and Charlie wasn't one who forgot his friends. Charlie told his associates that he had been getting calls through the night from Nelson Mandela and Gerhard Schröder [the German Chancellor] and he was a nervous wreck.'
EUROPE WAS HAPPY. Now Blatter had to comfort Africa. The South African Football Association was so angry that there was talk of taking the obviously crooked decision to arbitration.
Blatter talked them out of it and promised that in future the World Cup would be rotated through the continents — and Africa would stage the 2010 tournament.
That was OK with Teixeira. He needed Blatter to survive and it was certain that rotation in 2014 would take the World Cup to Latin America. He could fix the final stage of bringing it home to Brazil.
Elias Zaccour may have been the other big loser – apart from Nelson Mandela and FIFA's shrinking credibility – in the KirchMedia conspiracy.
When the liquidators arrived in the Spring of 2002, ousted Leo and his managers from the company and began checking through the archives they would have found the contract and realised that it was an improper payment, looked like some kind of bribe and not in the interests of creditors.
Zaccour is likely to have received a demand for the $250,000, with the threat of legal action if he did not pay up.
That contract payment in the summer of 2000 was a wire transaction; the money went direct from KirchMedia to Zaccour's Luxembourg bank.
Separately, what was the source of the $250,000 paid to Charlie Dempsey?
It looks like Jean-Marie Weber and ISL footed that bill. Years later we discovered in the secret ISL archives a payment to an unknown company for exactly $250,000 . . . the day before the vote.
'WE COMPLEMENT each other ideally. That was the case during the successful bid,' said Franz Beckenbauer in the autumn of 2000, announcing that the Berchtesgaden Bagman would be one of his vice-presidents on the Local Organising Committee for the 2006 tournament.
Fedor Radmann would be entrusted with marketing, tourism . . . and protocol. It was that last bit Radmann never quite understood, despite giving an assurance that he had terminated all his 'consultancies' and had no conflicts of interest.
Then one morning the Sueddeutsche informed them – and the rest of the world – that forgetful Fedor still had a 'consultancy' with Leo.
Whoops.
The public was assured that the relationship would be terminated.
A few months passed and here was Thomas Kistner writing in the Sueddeutsche again with another example of Radmann's forgetfulness. He was still in bed with his longtime chums at Adidas, a major FIFA sponsor. The organising committee was having its differences with FIFA and here was Fedor up to his tricks again, playing for both teams.
For the last time, the committee members demanded, is there anything you think you ought to tell us?
Fedor told them to relax. No more conflicts of interest. Definitely.
In his next disclosure Kistner christened Fedor 'the Relationship Artist.' He had a serious angle on a story that was convulsing Germany. Radmann had forgotten to disclose that he had a business partner, graphics artist Andreas Abold, who had been paid big euros to design the theme logo for the 2006 tournament.
Yet another conflict of interest.
The images of happy smiling kids were dismissed by Brazil's O Globo as 'laughing, bloated faces.'
Enough was enough. Interior minister Otto Schily put his foot in Beckenbauer's door and booted Fedor out. No more a Veep.
But if you only got your news from FIFA's press releases, you wouldn't know any of this. Blatter's retelling of this poison in the Germany organisation was even more disgraceful than his praise for Charlie Dempsey.
'Vice President Fedor H. Radmann has asked the chairmanship and the advisory board to be granted the right to leave the daily operational business,' said Blatter. 'A wholly independent non-profit-making limited liability company is to be founded on 1 July 2003, to handle all 2006 FIFA World Cup cultural activities.'
This was Fedor's new home. Not sacked – reassigned!
The press release quoted the Relationship Artist: 'Personally speaking, and with our common goal at heart, I believe everyone would benefit if I were able to work for the 2006 FIFA World Cup without being a regular employee.' Franz Beckenbauer added, 'Fedor Radmann has requested to continue to support us in an advisory capacity. Our trust and belief in him is unshaken.'
That was one Radmann out – but one remained. His wife Michaela was still on board, liaising with FIFA in the accommodation department.
A couple of doors down the corridor was another special wife to chat with. That was Sonja Såttele – who everybody else knew as Sonja Abold – in the Marketing Department.
The following year it was the turn of the German edition of the  Financial Times to take an interest in the Radmann-Abold partnership. Under the headline 'Award among friends' it revealed that the German government had held a competition to select an agency to create a campaign to encourage Germans to be friendly to foreign football fans. The budget was three million Euros and Andreas had won!
What made lots of folks unhappy was that among the members of the jury that were so enthused by the Andreas Abold presentation were . . . Fedor and Michaela Radmann.
[Fast forward to 2009 and Andreas Abold was hired at vast expense to work on Australia's World Cup bid. It was a big fee because it concealed payments to Funny Fedor – who managed to secure only one vote.]
THE CONTINUING RADMANN scandals in Germany would not have bothered Blatter. Quite the contrary. That was Radmann's duty in the private FIFA world; having the determination to do what others dare not – and rewarding himself at the same time.
Fedor was a 'Made Man' in FIFA's crime family.
The World Cup tournaments of 2006 and 2010 were now sorted and the votes of two continents secured. Rebellion was still to be expected but the dissidents in UEFA could be divided and the generous Mohamed Bin Hammam would look after any problems remaining in Africa. Issa Hayatou would be pushed by an ungrateful UEFA to run against Blatter but they didn't have any money – Bin Hammam did and he would spend it where needed.
Another member of the FIFA family was emerging as a world-class football entrepreneur. A man accused of every kind of financial crime — and getting away with it!
The politicians tried and failed to catch him. Prosecutors and judges were denied support to convict him – or bribed to ignore his wrongdoing.
A warm feeling must have come over President Blatter as he read reports of the investigation by Senator Alvaro Dias in Brazil.
Ricardo Teixeira was a really bad man!
Where had all that Nike money gone?
Paying to take judges to the 1998 World Cup in France!
Looting the CBF with huge salaries and expenses for himself and his associates.
Diverting money to buy votes to keep himself in power!
Secretly moving money through the Caribbean! Embezzlement!
The CBF sounded like a mini-FIFA!
And of course Blatter knew all about the ISL bribes. Over coffee and cakes during his regular visits to FIFA House, Jean-Marie Weber would have told him every payment from the 1980s, first to Havelange and then when Teixeira was admitted to privileges on the kickback list.
Schooled by Andrade and his corrupt father-in-law, Teixeira was a fraudster in waiting when he took the helm at Brazilian football in 1989.
Since then he had passed all Blatter's tests. Looting the CBF was a rite of passage. He was ready to be given his own World Cup.
I WROTE to Fedor Radmann about the 2006 bidding scandals. He replied that he doesn't know anything about persuading Charlie Dempsey to walk out. And he insists that he is not the Fedor Radmann named in the secret memo arranging to pay Elias Zaccour $1 million and the fees to foreign teams to play Bayern Munich.
It must be somebody else with the same name. He'd like me to make that clear. That's what he says and I'm very happy to get it on the record.
We finally met in Paris on March 22, 2011. I was filming at the UEFA Congress for a BBC Panorama film and during the lunch break I spotted Beckenbauer and Radmann standing on the left side of the conference platform, deep in conversation. With my camera crew at my shoulder I headed towards them.
'Hello gentleman, please can we talk?'
They looked at me, startled, and then like racehorses out of the stalls, they were gone!
Walking very fast they moved along the front of the stage and then shot off up the centre aisle. We followed for a while but as UEFA officials frowned at me, it was time to stop. So I never did get the chance to talk about Leo, his money, the racehorse owner from Rio and how Germany won the vote to stage the 2006 World Cup.
Editor's Note: Click HERE to read Chapter One of Omertà: Sepp Blatter's FIFA Organised Crime Family. 
Wired868 has been authorised to publish excerpts from Omertà for readers. We urge you to purchase an online version of the book for just £8 at http://www.transparencybooks.com/