Trinidad and Tobago national football team head coach Stephen Hart admitted that the "Soca Warriors" will struggle to keep up with its rivals if the present financial woes continue.
Last month, Trinidad and Tobago Football Association (TTFA) president Raymond Tim Kee and general secretary Sheldon Phillips promised camps for the men's and women's senior teams in July and August as preparation for their respective 2014 Caribbean Cup tournaments.
However, Hart said the men's camp—which would have allowed him time with the top Pro League players—is definitely off while he is unsure as to whether the Warriors will meet before its first Caribbean Cup qualifier on 6 October 2014.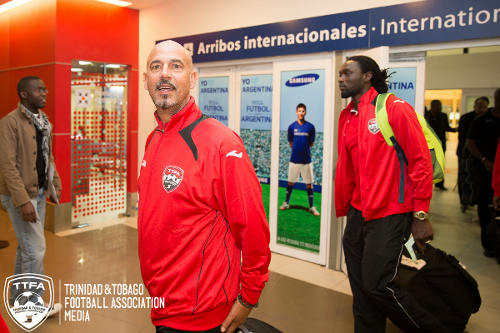 "There is no money," Hart told Wired868. "We potentially might have a game with Bolivia or Guadeloupe in September but we cannot sign a contract with anyone to play because we don't have any money."
The news was slightly better for the national women who hope to travel this week to Houston; almost two weeks after their scheduled departure on 10 July 2014.

"We should be leaving this week on Wednesday or Thursday," said national women's manager Vernetta Flanders, "depending on what date the travel agency gets tomorrow… Tickets will be booked tomorrow by all indications."
Former head coach Marlon Charles, who resigned last month after complaining of disrespect by his employer, has already returned to the fold as assistant to United States coach Randy Waldrum. Charles is in charge of the women's technical preparations at present.
Flanders revealed that the women's players are likely to travel to Houston in at least two batches since the TTFA will only apply for some visas tomorrow. The manager said that the visa applications were late because the final squad had not been selected earlier.
She could not explain why the final team selection and visa applications have still not been finalised for a tour that was due to commence on July 10.
However, TTFA general secretary, Phillips, hinted that the late application for visas might have been due to financial issues.
"Until promised funding materializes planned programs will be impacted," Phillips told Wired868. "The cost of visa applications, training camps, player and technical staff stipends, to name a few, all require funding.
"In the meantime, we are putting merchandising and licensing programs in place to lessen TTFA dependency on public funds."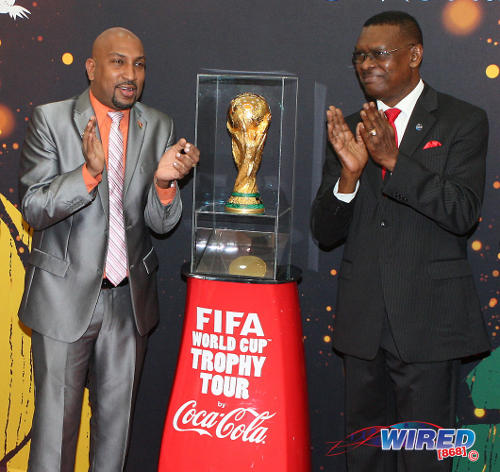 Despite Flanders' assurance that the team will leave for Houston this week, a TTFA insider was less certain about the source of the funding for their trip.
"The Sport Minister (Anil Roberts) has said that football will not get a cent until after the Life Sport audit," said the TTFA insider, who spoke on condition of anonymity. "I was told (National Security Minister) Gary Griffith has promised to help so that is what everyone is riding on."
Hart is desperately seeking some good news himself.
At present, the former Canada head coach is assisting the men's national under-17 and under-20 teams in their preparations. His assistant coaches, Derek King and Hutson Charles, lead the staff of the national under-20 set-up.
However, Hart is frustrated in his efforts to further the senior team's programme.
"There can be no planning when you don't have a budget," said Hart. "All you are doing is planning for planning sake; because when you submit something, you are told there is no money…
"In my previous jobs, I knew how much I had to work with and I had to create a programme to fit that. But all I can do now is try to help the teams that are in operation.
"The administration has no money; so something has to give at some point."
Last year, Trinidad and Tobago defeated Jamaica in friendly fixtures at home and away. Since then, the "Reggae Boyz" played six internationals—including games against France, Switzerland, Serbia and Egypt—with another against Canada due for September while the Warriors played just twice against Argentina and Iran.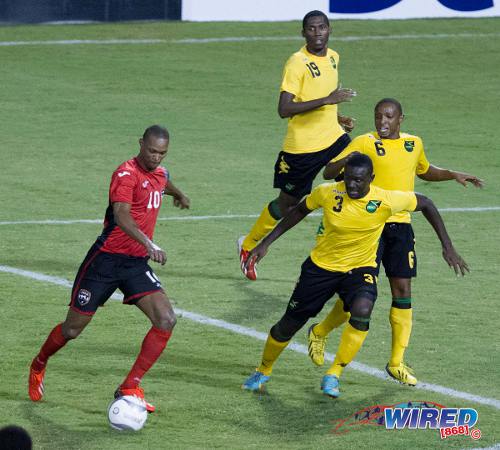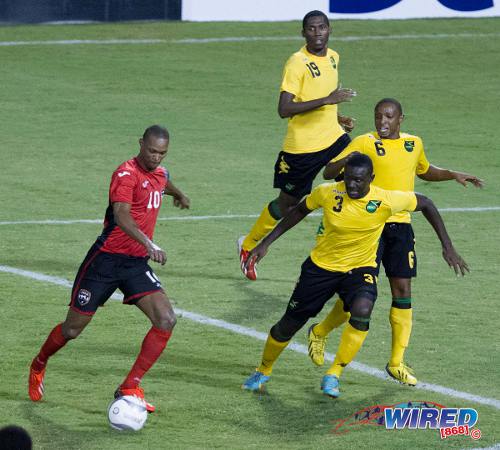 Jamaica will be the first Caribbean team to play in South America's premier international competition after it accepted an invitation to play in the Chile 2015 Copa America competition. And, as the 2014 Caribbean Cup host, the Boyz hope to secure the sole berth available to the Caribbean Football Union (CFU) for the 2016 Copa America, which will be staged in the United States.
The TTFA's continuing failure to secure corporate or private sector funding could see the Warriors fall behind its regional rival; not to mention the CONCACAF leaders.