More proof of Lionel Messi's outer-worldly blessings: when the Argentine captain cannot get the job done, he delegates to an Angel!
There was a new name on the Argentina score sheet today but a similar outcome as the South American hopefuls advanced to the Brazil 2014 World Cup quarterfinal round by a single goal after a 1-0 win over Switzerland.
Two minutes from the end of extra time and with penalties looming, Messi appointed Angel Di Maria as acting Prime Minister of Messi-donia with a clever assist that his lanky compatriot steered past Switzerland goalkeeper Diego Benaglio for the game's only goal.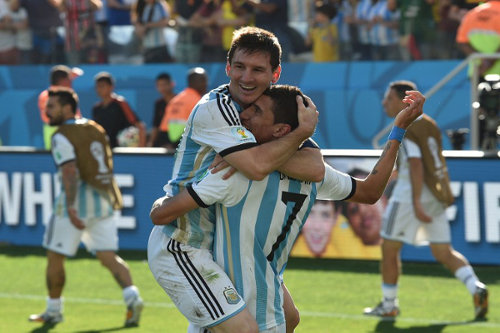 Benaglio was born a year after Argentina legend Diego Maradona joined Barcelona for a then world record fee in 1982; and his parents named him "Diego" in honour of the greatest player of that era. Yet the Swiss custodian never seemed remotely interested in forming a guard of honour to usher Maradona's heir, Messi, into the next stage.
Maybe Benaglio has daddy issues.

The goalkeeper's defiant streak was echoed by his compatriots; and, in particular, gifted little playmaker Xherdan Shaqiri, who looked like a volatile toddler with the biceps of a dock worker but the touch of an artist.
Swiss rolls? Not these guys.
The game followed a familiar pattern for the Argentina players as they faced an opponent intent on defending with numbers while waiting for the chance to land a sucker punch. Switzerland managed 37 percent possession today while Messi's previous three victims managed 39, 24 and 41 respectively.
But, with Shaqiri, Switzerland possessed a potent threat and he conjured the best chance of the first half; only for Josip Drmic's attempted chip to fall straight into the arms of opposing goalkeeper Sergio Romero.
Swiss substitute Blerim Dzemaili had the best opportunity of the match, seconds before the end of extra time, but could only divert Shakiri's cross off the post before the rebound ricocheted off him for a goal kick.
Argentina was not so wasteful. In the 118th minute, Messi picked up the ball in opposition territory, hurdled one challenge and considered a shot himself before assigning the task to Di Maria.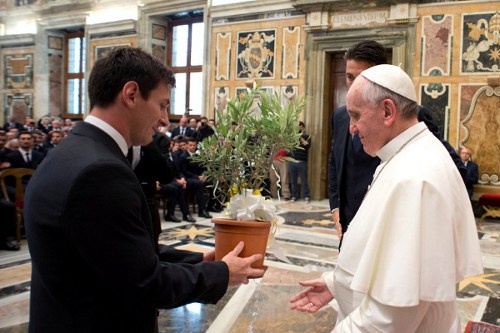 And the Angel followed his divine instructions to the tee.
There was more drama today as the gutsy United States team was finally dragged from the 2014 World Cup; but not before the "Yankees" gave fancied European outfit, Belgium, a helluva fright.
Belgium had twice as much efforts on goal than the US and controlled proceedings for much of the opening 90 minutes. But the North American team should have settled the match before extra time.
Substitute Chris Wondolowski is half-native American and has the tattoo of his tribal name "Bau Daigh"—which means "Warrior coming over the hill"—on his right ribcage. Unfortunately, he kicked the ball over that hill in second half stoppage time after being teed up in the opposing area by teammate Jermaine Jones.
Belgium coach Marc Wilmots reacted by sending on powerful 21-year-old striker Romelu Lukaku who replaced the even more precocious 19-year-old whiz, Divock Origi.
And Lukaku was irrepressible as he barged through the American defence to set up the opener for midfielder Kevin De Bruyne, a former Genk teammate of Trinidad and Tobago international Khaleem Hyland, in the 93rd minute before grabbing a maiden World Cup goal for himself in the 105th minute.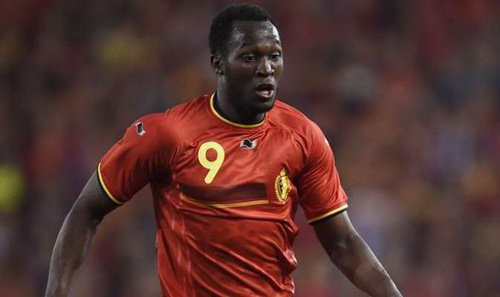 United States coach Jürgen Klinsmann, a former Germany World Cup winner and coach, responded by sending on 19-year-old Julian Green, who is one of five squad players born and/or grown in Germany.
Within seconds, Green halved the deficit. But the US could get no closer as Belgium waffled into the quarterfinal round and a date with Messi's Argentina.
Today's World Cup action
Round of 16
Argentina 1 (Angel Di Maria 118), Switzerland 0
Belgium 2 (Kevin De Bruyne 93, Romelu Lukaku 105), United States 1 (Julian Green 107)
Star of the Day
Belgium forward Romelu Lukaku finally lived up to his star billing, albeit as a substitute.
United States defender Matt Besler bounced off Lukaku like Wile E Coyote running into a rubber wall as the England Premier League forward steamed into the opposing penalty box to set up the first goal. And Lukaku demonstrated his finishing skill for Belgium's second item with a precise finish that surprised American goalkeeper and his Everton colleague Tim Howard.
Villain of the Day
Argentina defender Federico Fernandez is the guy in every group of friends who tries to make himself invisible whenever another round of drinks is required. In other words, he isn't exactly chipping in with his teammates' success.
Switzerland forward Josip Drmic, who managed three goals in two years for his country and has never scored in a competitive international fixture, annoyed too as he tried to dink a one-on-opportunity against Argentina goalkeeper Sergio Romero and only succeeded in offering the most delicate of back passes.
But, sadly, it is United States forward Chris Wondolowski who gets the pick today. There was nothing wonderful about his effort against Belgium today, which was the ugliest thing at the World Cup after Rodrigo Palacio's haircut.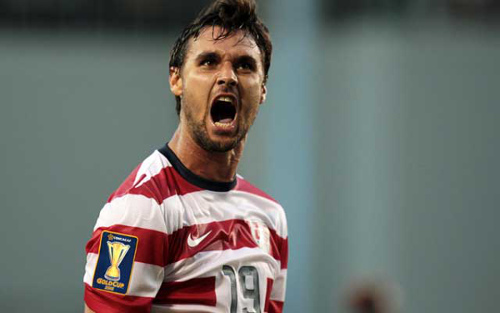 Wondolowski, whose mother is Native American, is a member of the Kiowa Tribe; and his proud comrades held their first ever soccer camp last year. If his tribesmen are as loyal as Trinis, that camp might soon be haemorrhaging members like the Life Sport programme.