It is irrefutable now. Uruguay and Liverpool striker Luis Suarez either needs a psychologist or a new dietician.
For the third time in his professional career, Suarez bit an opponent during a football match today as, en route to a 1-0 win for the South American nation, the gifted attacker sunk his teeth into the shoulder of Italy defender Giorgio Chiellini. Or, as the Uruguayan might put it, the KFC World Cup wing special was not bad at all.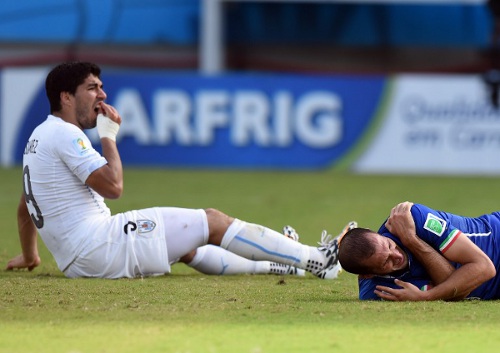 Thank heavens Uruguay was not playing Chile.
Brazil football teams tend to be particularly fond of that dish; and it is on their menu again after a 4-1 win for the "Samba Boys" against Cameroon yesterday. It means that Brazil, as Group A winners, will face Chile in the Round of 16 on Saturday.
Chile has only qualified for the World Cup finals twice before over the last four decades. On each occasion, the Chileans got to the second round; only to find Brazil waiting and licking its lips.
Gifted man-child Neymar, the present 2014 World Cup top scorer, will lead Brazil's charge and he has been insatiable so far with four goals from three games to go with his array of flicks and tricks.
There was even a goal from Fred against Cameroon although Mr Live Wire would warn against reading too much into that. The Shaggy-look alike only scored against the most porous defence in the tournament; and, even then, he needed help from an inattentive referee's assistant who did not spot that he was clearly offside.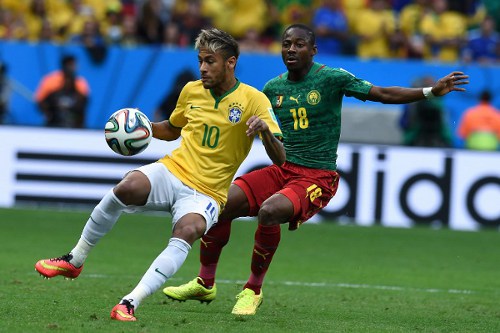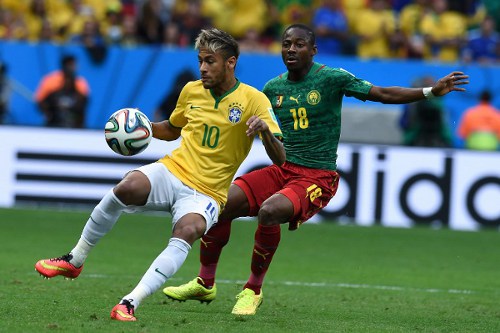 Netherlands and Mexico are through too after wins over Chile and Croatia respectively and the former two nations will square off in knockout battle on Sunday evening; while Costa Rica was already into the Round of 16 too after two successive wins in Group D.
It meant that today's main course was Uruguay versus Italy; essentially a scrumptious knock out contest between two former World Cup winners.
Suarez was chomping at the bit.
Pressure can do bizarre things to high-performance athletes. French star Zinedine Zidane lost his head in the 2006 World Cup final, Argentine legend Diego Maradona mistook a Brazilian's testicles for the ball in the 1982 tournament and England attacker Wayne Rooney tried to give a Portugal defender a vasectomy in the 2006 competition.
And Suarez? Let's say he likes a nibble when he gets excited.
In November 2010, Suarez got a seven-match ban for biting PSV Eindhoven midfielder Otman Bakkal; and, in April 2013, he received a 10-match suspension for making a meal of Chelsea and Serbia defender Branislav Ivanovic.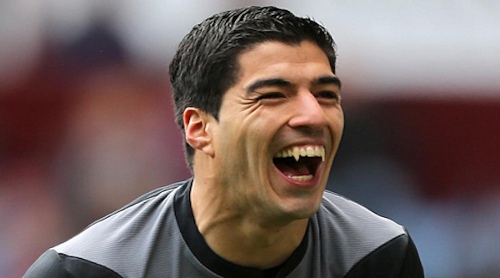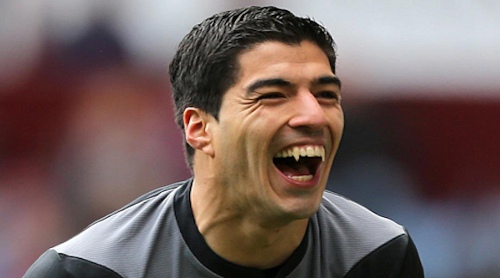 Almost certainly, Suarez will play no further part in the 2014 tournament after snacking on Chiellini late in the second half today. It will be a bizarre and a tragic farewell to the mad genius who rushed back from surgery to sink England with a brilliant double last week.
Suarez's expulsion will probably be of little consolation to the Azzurri though, who was bitten and spat out of the World Cup today.
Today's World Cup action
Group D
Uruguay 1 (Diego Godin 81), Italy 0
England 0, Costa Rica 0
Star of the Day
Uruguay defender Diego Godin settled a drab affair by diverting the winning goal past Italy goalkeeper Gianluigi Buffon from a corner kick.
Villain of the Day
Uruguay attacker Luis Suarez was suspended for the 2010 World Cup semifinal after handling a shot from Ghana forward Asamoah Gyan on the goalline. But at least that infringement made tactical sense.
How can he explain mistaking Giorgio Chiellini for a Panini today? Bad, Suarez! Down boy! No biscuit!