The Trinidad and Tobago Football Association (TTFA) is trying desperately to preserve its out-of-court settlement with the 2006 World Cup players after failing to fulfil the terms of its pact with the "Soca Warriors."
On Monday 20 May 2013, the TTFA officially buried the hatchet with the Warriors in what was considered to be Raymond Tim Kee's first and biggest triumph as football president. However, the local football body is now five months late in the second of five payments due to the 13 players and is running out of negotiating room.
The 13 World Cup players are: Kelvin Jack, Shaka Hislop, Cyd Gray, Brent Sancho, David Atiba Charles, Avery John, Aurtis Whitley, Collin Samuel, Evans Wise, Anthony Wolfe, Kenwyne Jones, Stern John and Cornell Glen.
"We are owed over half of the sum due since the 1st of September although we have been promised that several times since then from several different sources," the player's London-based attorney, Michael Townley, told Wired868. "According to the schedule, the players were due their second tranche on the 1st of September but less than half of that was paid and, even then, it was late. Despite many promises there is nothing concrete to show for it.
"The players are now getting together to instruct (local attorney) Dave De Peiza to bring the matter back to court to enforce the debt."

Kelvin Jack, who was Trinidad and Tobago's first-choice goalkeeper for much of the qualifying campaign and started in the Warriors' final group match against Paraguay, reiterated Townley's stance.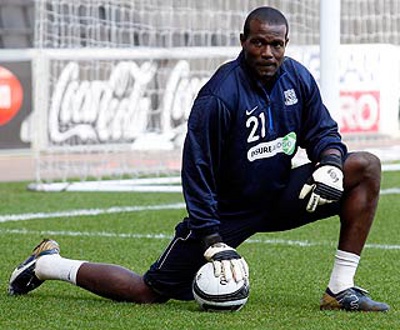 "Every player with the exception of one is prepared to go back to court," said Jack. "It has been very disappointing. We have been through this thing since 2006 and now we are in 2014 and are still in this situation…
"It is supposedly a different group in charge of the TTFA now but it is the same rubbish."
The threat of a return to the High Court comes a week after the local football body announced an out-of-court agreement with another ex-World Cup player and icon Russell Latapy. Wired868 understands that Latapy accepted the promise of payment over two tranches from the TTFA as well as an acknowledgment of its debt to him from his tenure as national coach.
TTFA general secretary Sheldon Phillip was keen to stress that the football body recognises the 2006 World Cup players as its largest creditors and was trying to satisfy its debt.
"Unfortunately some of the money that was promised (to us) hasn't materialised so we are in the process of sourcing the remaining amount," said Phillips. "There are some extenuating circumstances that got in the way of us getting hold of those funds; but we got assurances that those funds will be paid very shortly.
"We hope the players understand that the very first thing Tim Kee did was put aside a large amount to settle this case, which should have proved his good faith to see this through."
Phillips hinted that the money is likely to come from CONCACAF and/or FIFA but could not give details as to when the payments would be made.
However, Townley said that an absence of hard details paired with the TTFA's public settlement with Latapy has further antagonised the players.
"There was a meeting a week ago with Sheldon and the players left more annoyed than they were going into the meeting," said Townley. "The players expected concrete proposals and dates but it was all very evasive…
"You are told early days that you cannot get blood from stone, so you have to take the financial viability of the judgment debtor into consideration… But the players were very concerned to see Russell's case was settled as it would appear that the TTFA has prioritised a different, more recent debt.
"Maybe if we were in court we would become a higher priority."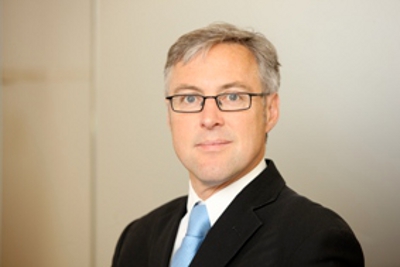 Jack was characteristically straightforward.
"We have been receiving promises about money being deposited for over two months now and we are starting to feel as if they have been playing us for fools," he said. "The (TTFA) needs to understand the seriousness of this case. Nobody wants to go back to court but what choice do we have?"
It is not a unanimous view in the Warrior camp. Shaka Hislop, who kept goal in two 2006 World Cup games and now works as an ESPN commentator, disagreed and insisted that the TTFA deserves more time.
"I don't want to go back to court," said Hislop. "I feel it was a long battle to get us to this point and it took a lot out of us and strained many relationships. I also feel this current administration has been working as well with us as anyone has over the last seven years…
"And I feel our case and Trinidad and Tobago's football is best served with the current Trinidad and Tobago football administration."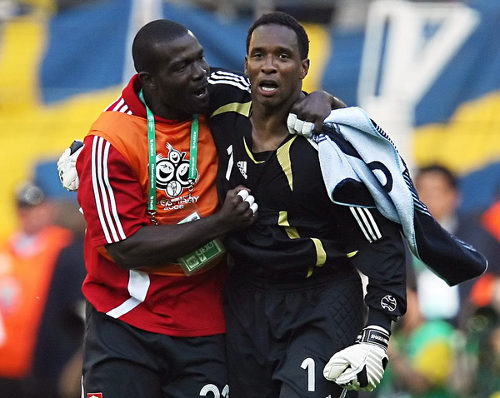 Hislop admitted that his view was partially coloured by his long-standing friendship with Phillips, whose father Lincoln "Tiger" Phillips coached the former Premiership goalkeeper at Howard University. He also declared a lengthy friendship with present FIFA developmental officer Howard McIntosh while he was a guest of CONCACAF president Jeffrey Webb at the 2013 Gold Cup finals and a sport symposium in the Cayman Islands.
However, the ex-Warrior insisted that there were tangible reasons to believe in the present TTFA administration too.
"I have known Sheldon as a friend for knocking on maybe 20 years now and I trust him," said Hislop. "So when he says to me he is trying as hard as he can, I believe him. Nobody else in the group has that type of relationship or history with Sheldon, so I understand their apprehension.
"Tim Kee and Sheldon inherited an atrocious football administration from (Jack) Warner and (Richard Groden); this isn't of their making…
"Although they have been late in paying us, in the year they have been in power we received more money than in the six years previous; and yet I feel we are being more aggressive with this administration than the last one which caused all the problems."
Present Trinidad and Tobago international captain and Stoke City striker Kenwyne Jones rejected any suggestion that the players' stance should depend on the personalities involved. He did not share Hislop's opinion of the TTFA's handling of the matter either.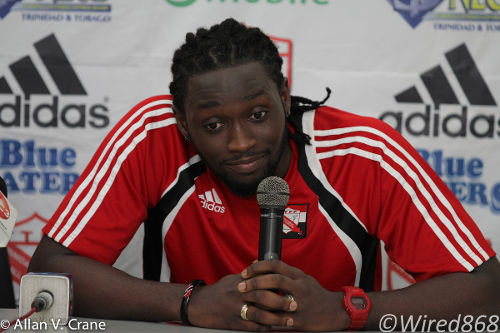 "I do think after the initial talks they have become very lackadaisical and negligent in communicating with us," Jones told Wired868. "They were the ones that offered the terms and now they're not keeping up with their contractual agreement…
"We are not going by the characters of the men (involved), we are basing our judgements on what was discussed and what was put down with pen and paper. This has been an issue going on eight years now and it's about time it ends in the proper way."
Townley agreed with Hislop that the present TTFA administration has behaved more responsibly than its predecessors, who he described as "nasty, aggressive and vindictive." However, he remains dissatisfied with the present football body.
"We have to give the TTFA credit for realising that the litigation had to end," said Townley. "That is a good thing and something the old management would not have done. But having done a settlement, they could not honour it.
"So it is a much more responsible approach but it still hasn't produced the payment and I don't think it has been fully transparent and open either… It clearly isn't quite the same as it was under Groden; but it is still a long way from perfect."
If the World Cup players liquidate the TTFA, it could clear the way for the players to try to recover money owed to the football body, which could lead them towards Chaguanas West MP and former FIFA vice-president Jack Warner. But it will almost certainly be a long, protracted legal battle.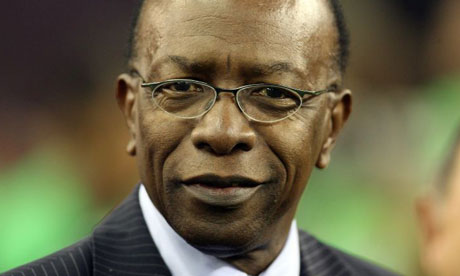 "It defies belief that Raymond Tim Kee and Sheldon Phillips haven't sued Warner," said Jack.
Phillips declined comment when asked about the likelihood of the TTFA taking legal action against Warner.
But Hislop said his teammates should recognise that Tim Kee and Phillips have more on their plates than the World Cup bonuses.
"As they try to get the funding to realise their own obligations to us, football in Trinidad and Tobago has to go on," said Hislop. "I don't feel Trinidad and Tobago football should stop so they can recognise their obligations to us.
"I feel we should play second fiddle to normal Trinidad and Tobago football business."
Regardless of his personal stance, Hislop said he was unlikely to quit the legal action; even if the case does return to court.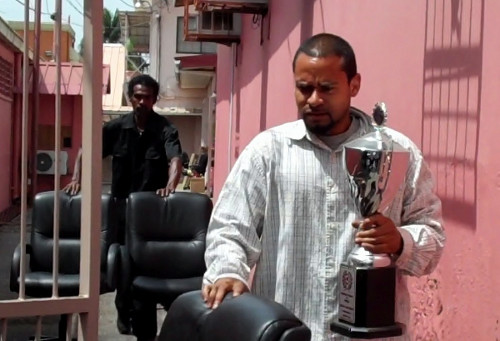 "I don't think we should go back to court," he said. "It is a little early to pull that trigger right now. But I feel compelled to stand with the group in whatever it decides in the end.
"We have come this far working together."
Jack, whose international career was ended prematurely as a result of the legal action, insisted that the players would continue fighting until they got their just due.
"It is embarrassing for Trinidad and Tobago's football that its most successful group continues to be treated with disdain eight years later," he said. "What did we do wrong? We worked our socks off and yet we still have to fight for what is ours."
That fight appears to be inching closer to the High Court once more, unless the TTFA can come up with something concrete in the next two or three weeks.
Related stories: Warriors and TTFA bury the hatchet… but details scarce; How 13 W/Cup 2006 players challenged the TTFA and won; TTFF: Warner has the money.