Wired868, with the help of five people closely involved with the case in the playing, administrative and legal camps, will tell the story of the 2006 World Cup bonus dispute. This is Part One:
Last Thursday, the Trinidad and Tobago Football Federation (TTFF) wired an undisclosed figure into an account managed by a representative of 13 World Cup 2006 players. It is the first tranche in a series of payments to be made over a three-year period, which is believed to add up to a seven-digit figure in US dollars.
New TTFF president Raymond Tim Kee, who was a vice president when the "Soca Warriors" took the local football body to court, can claim the World Cup bonus settlement as his biggest accomplishment since he took up the post last November. He was aided by fresh-faced general secretary Sheldon Phillips, the son of former Trinidad and Tobago icon Lincoln "Tiger" Phillips, and facilitated by Concacaf president Jeffrey Webb.
For Trinidad and Tobago's most successful football squad, the impending conclusion of a seven-year legal battle was met with more relief than celebration.
The story really began on Friday 13 October 2006 when Trinidad and Tobago World Cup 2006 players and Gillingham teammates Brent Sancho and Kelvin Jack along with English football agent Steve Davis walked into the office of sport lawyer Michael Townley and requested representation for an on-going dispute with the TTFF.

The players were promised half of all World Cup revenue for the country's historic qualification for the showcase tournament in Germany. But, on 5 October, the TTFF offered the Warriors $5,644 (US$880) each and then general secretary Richard Groden called the players delinquent and confrontational when they refused to accept it.
The meeting at the London law firm, on Friday the 13th, ended with swearing, threats of violence and the London Police being summoned. Townley and his guests got on well enough. But Jack had inadvertently parked in someone's spot and the angry tenant blocked the League One player from reversing and called the police.
Tempers eventually cooled and the situation was defused without lawmen. But it was the start of a tumultuous case for Townley.
Not long before, the lawyer enhanced his reputation by negotiating a settlement for an unheralded and unlicensed agent, Roger Stewart, over an England World Cup star. Stewart claimed to have taken an adolescent Ashley Cole to prominent sport agency, Stellar Football, for help but was frozen out when the player joined Arsenal.
"You're a vulture," a Stellar representative allegedly told Stewart at the negotiating table. "All you did was look in the phone book for a boy named Cole. And you didn't even get me the best one!"
Despite Stellar's initial protestations, Townley extracted a six-figure settlement for Stewart although his client did not have a properly worded written contract. The London-based lawyer saw similarities in the players' case. Both, in his mind, were a clear case of injustice.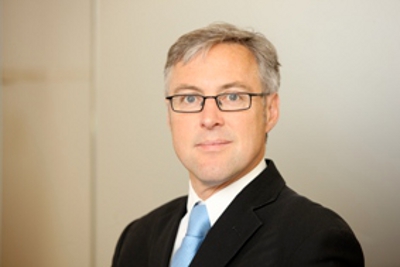 He drew up a game plan that weekend and emailed Jack and Sancho on Monday morning. Townley stressed the key to victory in the heading of his message: "Strategy, discipline, determination and patience."
It turned out to be a prophetic message although Townley, at that point, felt confident the TTFF would crack in weeks or maybe a few months. But then, in October 2006, he had never heard of ex-FIFA vice president and TTFF special advisor Jack Warner.
Jack and Sancho informed their teammates that they had found a lawyer. But the announcement got mixed reactions.
Team captain Dwight Yorke immediately said he was not going down that road and offered to talk to Warner instead on behalf of the squad. Dennis Lawrence, Carlos Edwards, Jason Scotland and Clayton Ince also pulled out. That quartet was represented by English football agent Mike Berry, who worked as a liaison for the TTFF in the build-up to the 2006 World Cup. Berry told his players that Warner would never lose such a battle.
Football legend Russell Latapy decided against a legal fight too. He supposedly said that he wanted to be part of the national coaching set-up and did not want to jeopardise his chance of a job.
By the time Sancho and Jack reported back to Townley, the number of Warriors was down from 23 to 17.
The players who stayed on were: Shaka Hislop, Avery John, Marvin Andrews, Cyd Gray, David Atiba Charles, Ian Cox, Chris Birchall, Densill Theobald, Aurtis Whitley, Anthony Wolfe, Evans Wise, Collin Samuel, Kenwyne Jones, Cornell Glen, Stern John, Sancho and Jack.
On 23 October 2006, Townley wrote to FIFA and asked the governing body to arbitrate the bonus dispute. FIFA declined. The TTFF revised its proposal to the players and, this time, offered roughly $19,000 each. But the players insisted that they would not accept anything until they saw proper accounting documents.
On 15 November 2006, the TTFF swapped the carrot for a stick. The Federation decided the best course of action was "a swifter than originally envisaged consideration of incorporating the rising brood of (young) players." And the unhappy Warriors were suspended from international duty until further notice.
There were 16 players now. Twenty-four-year-old midfielder Densill Theobald left Scotland Premier League club, Falkirk, in August and returned to Trinidad with the hope of using his international experience to secure a better contract in Europe. But national coach and ex-Holland World Cup star Wim Rijsbergen made it clear that the promising midfielder would not represent his country as long as he was involved in even the threat legal action against the TTFF.
Theobald spoke to Hislop and Caledonia AIA coach Jamaal Shabazz. Shabazz told him it would be crazy to sacrifice his international career. Hislop, who was 37-years-old at the time, said he could not advise anyone against fulfilling his boyhood dream of playing football. So Theobald quit the court action.
Once good friends, Jack barely had a word to say to Theobald after that. It is only one of several rifts that fractured a once close-knit team.
The external pressure being placed on the young men was one thing. But the internal issues were arguably more damaging.
In July 2006, within two weeks of their return from Germany, the Trinidad and Tobago government gave the players TT$250,000 in cash and TT$750,000 in units from Unit Trust as reward for getting to the showcase tournament.
Twenty two year old North East Stars attacker Anthony Wolfe, who never got on the field in Germany, told the media that the reward was okay for a start. Certainly many players acted as though there would be several more millions on the way.
Within weeks, most of the players had withdrawn their TT$750,000 in units. The government offered free financial counselling but it was not mandatory and few of the young men took it up, if any did at all.
In the next 12 months, six Warriors got married. Another player bought a small fleet of cars and had his friends use a few as taxis in an ultimately unsuccessful enterprise. Another bought the local rights to an international energy drink. And, of course, there were more than a few shopping sprees and gifts for relatives and friends.
"For weeks, I had insurance agents and investment groups calling my phone every day with investment ideas for my money," said one Warrior. "And there were schools and charity groups and people you had not heard from in years…"
Some players spent weeks at the Crowne Plaza Hotel and there were all sorts of strangers waiting for them in the lobby every morning.
Several offers prompted laughter. One gentleman wanted TT$40,000 to start an apple-selling business. Other propositions were more bizarre. One woman brought her attractive daughter to the hotel and offered her hand in marriage to any player who was interested.
Meanwhile, more urgent business was being left unattended.
Townley, who ran his own firm called athletes1, gave Sancho and Jack a rate of over £120 (TT$1,160) an hour for his services but he was lax in ensuring that a payment plan was agreed upon. By the following year, he still had not been paid and every attempt to get someone to sign on behalf of the 16 was delayed or resisted.
Things got trickier when Bates Wells & Braithwaite (BWB) bought athletes1 in early 2007 and Townley went to work for the bigger law firm. The firm's lawyers are given an annual revenue target and it soon became clear that the World Cup bonus dispute was not helping Townley reach his mark. BWB read him the riot act.
The way we do things here, Townley was told, is that we tend to send a bill out to clients regularly; and they pay us.
The international blacklist meant the Warriors were not earning the match fees of around US$800 per game for representing their country while many players were at the end of their professional careers, changing clubs or getting by on modest Pro League salaries. And, crucially, they had put nothing aside for legal fees.
In June 2007, Townley told Sancho that it was over. The World Cup players would have to get another lawyer.
Editor's Note: Click here to read Part Two of the 2006 World Cup bonus dispute.