Wired868, with the help of five people closely involved with the case in the playing, administrative and legal camps, will tell the story of the 2006 World Cup bonus dispute. This is Part Two:
Former World Cup goalkeeper Shaka Hislop's jaw dropped when he looked at the figure revealed under the provisions of the Freedom of Information Act (FOIA) by the Trinidad and Tobago government. It quantified the Germany 2006 World Cup revenue banked by the Trinidad and Tobago Football Federation (TTFF).
A year earlier, the TTFF had told the "Soca Warriors" and the media that it had collected $18.2 million. Hislop suspected the true revenue might be closer to $30 million; half of which was promised to the players.
But the FOAI figure, which excluded gate receipts for qualifiers and friendlies as well as broadcast rights, revealed that the players had grossly underestimated their own entitlement.
The TTFF had collected $173,690,113.50 from corporate deals known to the Government; and that excluded several overseas agreements, gate receipts for World Cup qualifiers and friendlies as well as broadcast rights.

Hislop was still re-counting the digits after the dollar sign when World Cup teammate Brent Sancho rang.
"Are those numbers right?" Sancho asked, over the phone. "What do you think, man?"
On 5 October 2006, on the eve of an international friendly against St Vincent and the Grenadines in Port of Spain, the Warriors braced for news of their bonus payments from the TTFF.
Would they be treated fairly? Would it be anything close to the $1 million gift given by the Government?
"I think if we get US$50,000, we would be lucky," Hislop had told Sancho, in another phone call.
The US$50,000 ($320,000) figure was relayed to the camp in Trinidad. The players would take that or anything near to it. It meant the Warriors would accept half of a projected $15 million income declaration.
On that fateful October day, the TTFF claimed to have earned $18 million from the 2006 World Cup. But the football body reneged on its contract by insisting that deductions be made for various expenses and subsequently offered the entire squad just $141,102 to share, which equated to roughly $5,644.08 per player.
FIFA vice-president and TTFF Special Advisor Jack Warner had pushed the players too far.
By 23 October 2006, as word spread that the players had found a lawyer, the TTFF hastily created a second spread sheet and tripled the players' entitlement to $19,008 each. But, by then, goodwill was lost and 17 Warriors demanded to have the relevant accounting documents verified by an independent source.
Eleven months later, the players discovered that, according to the FOIA, their stake was a minimum of $3.7 million each.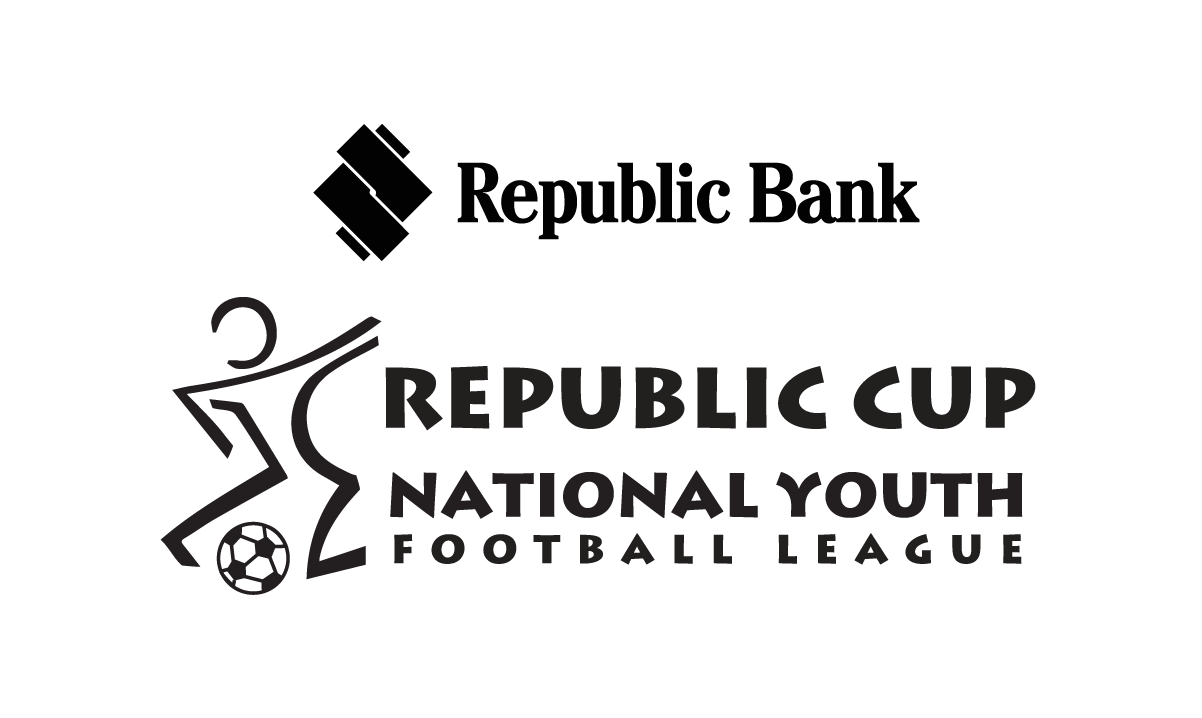 In London, the players' attorney, Michael Townley, sat down with his mouth agape.
Four months earlier, Townley told the players that he was quitting the case. He had represented 17 World Cup footballers for close to nine months and had not received a cent.
His law firm, Bates Wells and Braithwaite, was getting on his back. His friends were bemused.
"Why wouldn't Shaka Hislop or someone just give you a cheque for 50 grand if they care about this case so much?" a colleague once asked Townley.
The thought had crossed Townley's mind too. But it was not easy for 17 young men of wildly differing economic positions and educational backgrounds to come to an agreement regarding legal fees.
At a coffee shop in Oxford, Sancho offered Townley roughly half the figure he was owed. The players had scraped together £20,000 ($193,368). Hislop paid half the sum himself while Kelvin Jack, Stern John and Sancho made up the rest. The remaining players agreed that such expenditure would be repaid when they eventually won the case.
In time, Kenwyne Jones surpassed even Hislop as the most generous benefactor for the 13 players. But, ironically, Jones' lucrative move to Premier League team Sunderland, which made his increased financial support possible, was almost scuttled by the TTFF.
In August 2007, Sunderland and Southampton agreed a transfer fee for the World Cup 2006 attacker and former W Connection player and St Anthony's College student. But, owing to a TTFF blacklist spawned by the bonus dispute, Jones had not won enough international caps over the preceding two years to qualify for a work permit.
Sunderland asked TTFF president Oliver Camps to provide a letter to the UK Home Office that explained Jones' unusual circumstances. Camps refused. Only a last ditch intervention from Hislop, who was then president of the now defunct Football Players Association of Trinidad and Tobago (FPATT) salvaged the transfer.
Three days after Jones' move, Camps dispatched the letter Sunderland requested.
"When the (Sunderland) representative contacted me," Camps told the media, "I told him that once it had to do with any of the players who are involved in a legal battle with the TTFF that I would need to get advice from our legal advisers.
"We agreed to do the letter… but when I contacted the club, the representative said it was no longer needed.  At no time would we try to prevent a player from making a move as it pertains to his club career."
The animosity between the two parties was intense now. Sancho and Jack, who both played in a 2-0 loss to Paraguay in Kaiserslautern on 20 June 2006, were told by a TTFF employee that they would never represent their country again.
The players' emotional stake in the case rose with every attack. But could they afford the fight?
The £20,000 payment bought Townley breathing space but not much else. It was clear that this would not be a typical matter in which he billed his client periodically and got paid in return.
The TTFF's legal team, led by English barrister William McCormick QC and Trinidadian attorney Om Lalla, seemed to be doing everything in its power to increase the cost of litigation. Documents had to be constantly filed: application notices, draft orders, affidavits. Every inch was fought over. Townley's computer desktop was filled with documents related to the case.
"We are dealing with an opponent who appears to have a surplus of funds," Townley told Sancho, "and he is using it to price us out of the dispute."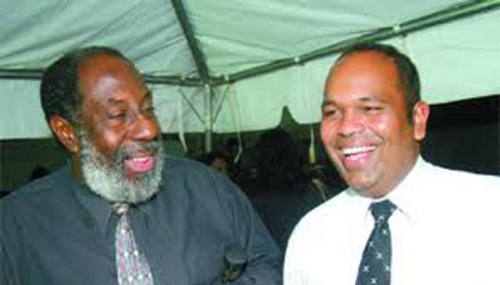 Townley made a new offer to the Warriors. As much as possible, he would work within his free time so as to avoid company bills that the players could not pay and which, in turn, would put him in an awkward position with his firm. In return, he wanted a stake in the eventual settlement. The Warriors agreed.
Townley stopped discussing the financial strain of the case with almost everyone but his wife, Davina.
"I trust Kelvin and Brent," he told Davina. "They know what money is needed and they will do the best they can to raise it. I trust their judgment."
That summer, Townley took on a young Trinidadian law student named Stefan Fabien as an intern.
Kevin Harrison, an English Players Football Association (PFA) representative, was attached to League One club Gillingham where he became friends with Sancho and Jack and helped with their case.
Harrison followed the Trinidad and Tobago media reports on the matter through the Socawarriors.net website and became a regular poster on its forum. In turn, he  received requests from persons who wanted to help the players. Fabien was at Nottingham University at the time and Harrison talked Townley into paying him a stipend for research work.
Fabien's first task was to write every World Cup 2006 sponsor known to the players and request information on the value of its sponsorship to the TTFF. It was largely a waste of time; only the National Lotteries Control Board (NLCB) provided any information.
"Well, what else can you do?" Townley asked Fabien.
Fabien had heard of the Freedom Of Information Act (FOIA) and suggested it.
"Okay, get on with it," said Townley.
Fabien's initiative led to the Warriors' first major breakthrough.
"Game, set and match," Townley thought, when he looked at the FOIA figures.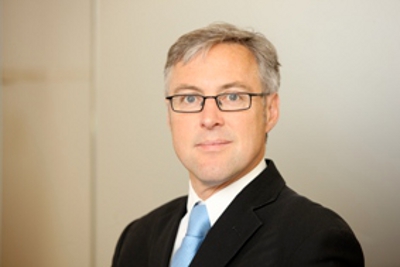 That night, the English attorney took Davina and their three children out for pizza and showed her the release from the Trinidad and Tobago Government.
"With this letter we can close it," said Townley. "We will win the case on the back of this."
Things were more frenzied for the 13 World Cup players who were suddenly in demand again as reporters, well-wishers and virtual strangers called to discuss the windfall that seemed to be heading their way.
Former teammates were phoning too.
"If money is sharing," said World Cup team member Jason Scotland, "we have to be in that too."
He was only half-joking.
Nigel Henry, a former journeyman player whose international senior career consisted of just two appearances, was dead serious about his claim, though. Henry was a standby for the 2006 team and never set foot in Germany. Still, he wanted a share.
Hislop and Sancho advised the likes of Henry and ex-national midfielder Leslie "Tiger" Fitzpatrick to start their own case and offered information that they unearthed over the past year. Other members of the 13 were less interested.
"Where were they when we got blacklisted?" they asked.
Within 24 hours of the FOIA release, the TTFF asked the Warriors to settle the matter through arbitration at the London-based Sport Dispute Resolution Panel (SDRP).
"Guys, I can't think of any objection to this," Townley told Sancho, Jack, Hislop and John, in a conference call. "I only wish they had come up with this offer a year ago."
Next step for the Warriors was a London hearing, anxious cross-examinations and their first meeting with then Trinidad Guardian reporter Francis Joseph who, with the help of his newspaper, dealt a damaging blow to the players' case.
Editor's Note: All figures in the story are in TT dollars unless otherwise stated. Part Three of Bonus-gate will be published on Wired868 on Sunday 2 June 2013. Click here to read Part One.