Shhhh! Did you hear that?
That was the sound of football's highly paid administrators sending a message out that racism would not be tolerated. And it was not emphatic enough to stir a sleeping baby.
The UEFA Control and Disciplinary Body ordered today that CSKA Moscow must close one stand of the Arena Khimi Stadium for its next Champions League match after its spectators were found guilty of racially abusing Manchester City and Ivory Coast star Yaya Toure.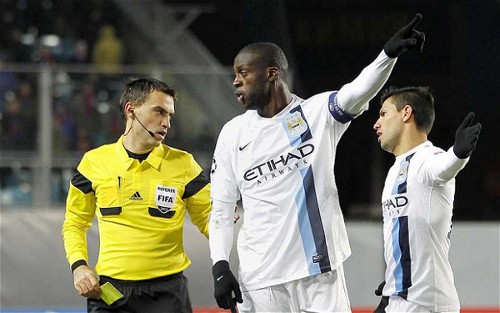 It was the least UEFA could do. Really, it was.
According to Article 14 of UEFA's Disciplinary Regulations: "If one or more of a member association or club's supporters engage in (racist or discriminatory behaviour), the member association or club responsible is punished with a minimum of a partial stadium closure."

Take a bow, UEFA president Michel Platini.
Platini, during his previous incarnation as a top class footballer, once worked closely with persons of African heritage like former France teammate Jean Tigana.
His office buddies are not as diverse anymore. The UEFA executive committee that Platini heads comprises 16 other officials; 15 are middle-aged or elderly white men while the other is a middle-aged white woman.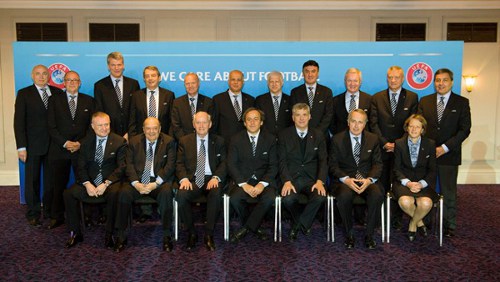 But that is not to say the presence of more minorities in administration necessarily makes your body any better at this stuff. N'est pas, Jeffrey Webb?
Webb, who is Jack Warner's successor as CONCACAF president, requested a meeting with Toure in his capacity as the FIFA anti-racism task force.
The Cayman Islands banker emerged from that discussion with some forthright opinions. But, bizarrely, they were all about the England FA.
"The (English) game must reflect society and the community," Webb told the BBC. "It doesn't do so… Many of (the players of African descent) are becoming very demoralised and these are issues, of course, that we hope the FA will take on."
And what about Russia and its racist fans?
They are getting the 2018 World Cup and FIFA president Sepp Blatter warned that it is "impossible" to even contemplate moving the showpiece tournament. Do not waste your breath.
Yet, always happy to have his cake and eat it too, Blatter then talked up FIFA's fight against racism with the dreaded "zero tolerance" cliché.
"If we are not able to go zero tolerance," said Blatter, "we have failed."
No reporter apparently interrupted Blatter or Webb's lectures to insist on more details.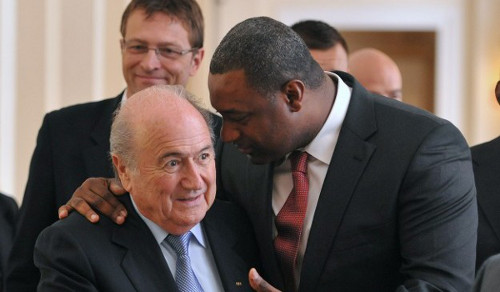 If Webb was so concerned about the shortage of "black" administrators in England, what did he think about the fact that, according to its website, FIFA's anti-racism task force has just two confirmed members, Webb and Ivory Coast administrator Jacques Anouma? (There were just over a dozen "participants" at the sole meeting since its formation.)
Why has this body met just once since its formation in May, Mr Webb? And, if FIFA thinks so highly of its anti-racism work, why not make it a standing committee instead?
And, Mr Blatter, why must a club be found guilty of two cases of racist abuse before FIFA applies even a partial stadium ban? Does the term "zero tolerance" mean something different within FIFA's corridors than it does in the rest of the world?
Toure's case further highlights the fact that football's most precious resource, the players, still does not receive the bare minimum in human dignity at the workplace. And UEFA does not think the players deserve any better either.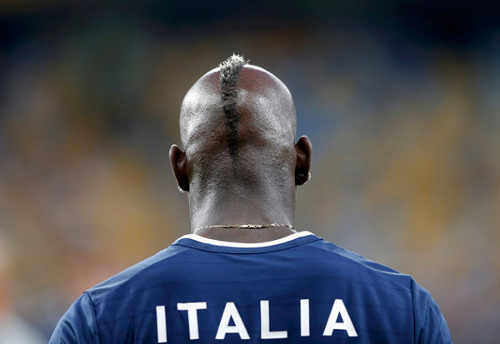 If Toure had retorted with so much as a gesture to the CSKA Moscow fans, then according to Article 54 of the FIFA Disciplinary Code, he could have been suspended for two matches and given a minimum fine of CH 5,000 (TT$35,668).
Perhaps Platini and his executive committee members are too out of touch with the young employees whose work continues to make football the most popular sport in the world.
Might I suggest that, twice a month on Wednesdays, the UEFA executive should allow several hundred hooligans to come into their office and scream the most belittling and obscene insults at them for hours in front of their family and friends.
On those Wednesday mornings, as they head for work, the UEFA bigwigs would know how the likes of Theo Walcott, Ramires and Didier Drogba feel when they face a flight to the more extreme corners of the Eastern Bloc. Maybe that will provoke a bright idea from Platini's gang about dealing with this scourge.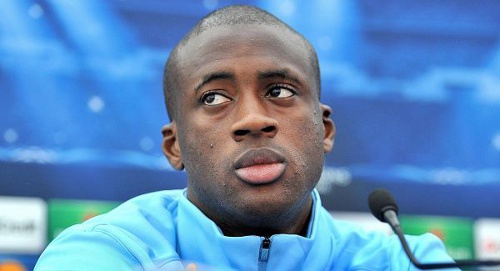 And, before Toure considers a World Cup boycott, perhaps he and his colleagues should think about where FIFPro, the worldwide representative organisation for all professional players, stands in this matter too. Racist abuse on the football field is at least partly a labour issue for players, after all.
Bear one thing mind, though; whatever one thinks about UEFA: Webb and Blatter, with their empty words and fake smiles, are probably worse.