Central FC goalkeeper Jan-Michael Williams and coach Terry Fenwick continued the war of words with Couva rivals DIRECTV W Connection today as they accused one of the Pro League's most illustrious clubs of turning its back on local talent.
Connection coach Stuart Charles-Fevrier signed 14 non-Trinidad and Tobago nationals to his roster this season and there were only four locals in the club's starting team last night. Williams claimed he was motivated by Connection's  foreign spine yesterday as he helped the "Couva Sharks" to win on penalties, despite playing most of the game with 10 players.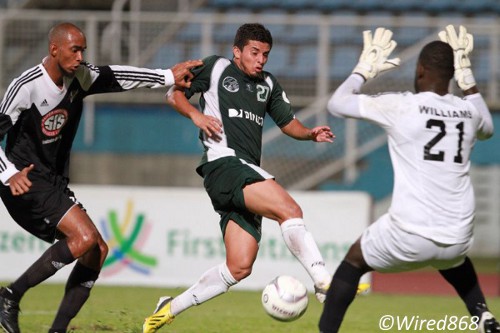 "I don't see there was any way we would have let Connection beat us last night," Williams told Wired868. "A lot of people had it as a way for me to get back at Connection or to make them feel it was a mistake not to re-sign me. But for me it was deeper than that.
"Anytime you have so many foreign players on the field, you're saying that the players in Trinidad and Tobago aren't good. For me, I was defending Trinidad (last night).
"Our country qualified for a world cup, we finished second in a regional competition and we did well in the Gold Cup. So clearly we have talent here; and you can see that too because Fenwick has been doing it with local players."

Fenwick used just one foreign player, substitute and Jamaican midfielder Toric Robinson, in Central's semi-final win last night. The English coach argued that local clubs must do more work on developing players and chided the Pro League for not taking action against Connection.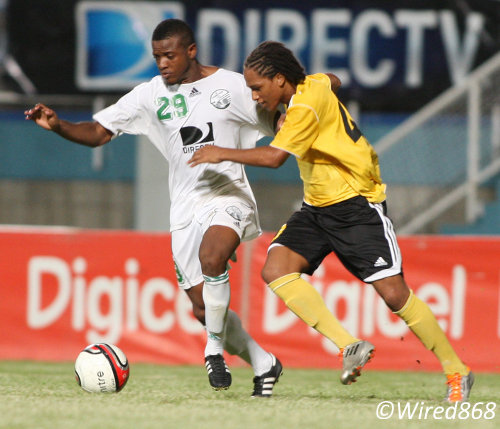 "We have to be a developing country," said Fenwick, who was sent off in last night's semi-final match. "I just think they are sending out the wrong message to the league. And it is damning for him as a coach because it shows he is not going youth development.
"Trinis can get knocked out bottom of the table in the (CONCACAF) Champions League. What do we need foreigners to do that for?"
The "Savonetta Boys" have pointed to the fact that they have 13 players within their squad who have represented Trinidad and Tobago at either youth or senior international football.
Last night, the club used two Trinidad and Tobago teenagers, Jomal Williams and substitute Neil Benjamin, while six of its foreign contingent are internationals players in their respective Caribbean homelands.
Fevrier refused to be drawn into a response to Central's criticisms, though.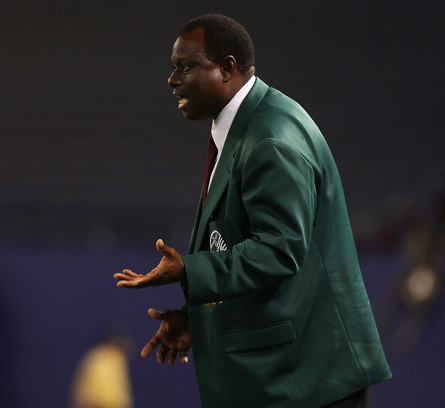 "I don't believe in going to the media and trying to disrespect people," said the St Lucia-born Fevrier. "You have never heard Connection in the media trying to attack a club, even if a club says negative things about us.
"I always try to be mature."
Central will have a chance to secure its first top flight trophy next Friday when the Sharks play Defence Force in the First Citizens Cup final at the Hasely Crawford Stadium in Port of Spain.