Trinidad and Tobago national senior football team coach Stephen Hart summarised the behaviour of DIRECTV W Connection players Joevin Jones and Daneil Cyrus in one word: irresponsible. However, Hart is counting on the "Soca Warriors" to learn from their mistakes and move on.
Connection fined Jones and Cyrus one month's salary and gave the players two match bans yesterday after the starlets were caught playing minor league football in Carenage last month.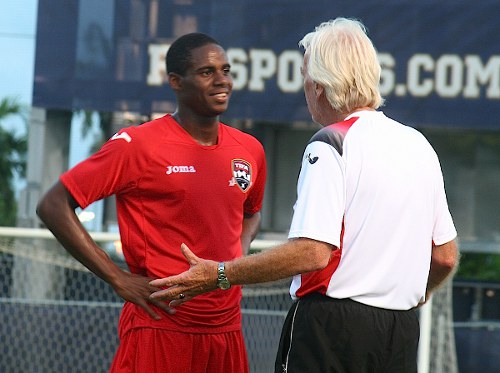 Jones, who was arguably the Pro League's most outstanding player last year, received time off from national and club duties in September to recover from fatigue while Cyrus missed the 2013 OSN Cup in Saudi Arabia after failing to catch his flight. Both players were secretly participating in a minor league competition at the time.
Hart was unimpressed.
"They entered into a professional agreement with a club," said Hart, "and there is a certain expectancy (that comes with that)… It was probably a betrayal to the club and the coach.

"But they are young men and they are going to make mistakes."
Jones and Cyrus are likely to be stripped of their club portfolios as captain and vice-captain respectively. But they are expected to return to domestic competition tomorrow when Connection faces Couva rivals, Central FC, from 8 pm in the second game of a First Citizens Cup doubleheader at the Ato Boldon Stadium.
Hart, the former Canada head coach, has made regular scouting trips at Pro League matches this season and credited the tactical improvement of the local clubs.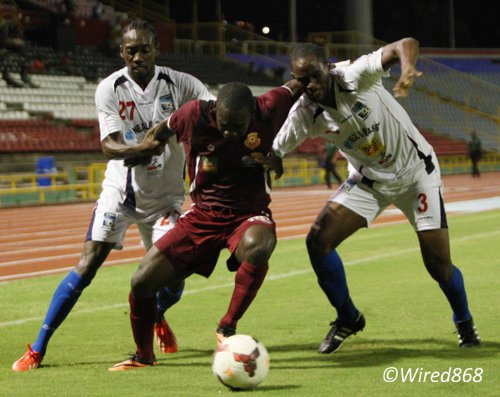 "The quality at times has been good," said Hart. "The teams have been organised and (the matches) have been tight affairs except for one game, which was probably exciting for the fans…
"It would have been nice to have more games played (by now)… It is a work in progress."
The Warriors coach remains concerned by the paltry attendances at Pro League fixtures and suggested that the small crowds may mean less responsibility for the players on the field, which could negatively impact on their development.
"A lot of times, you are not playing in front of a (sizeable) crowd (in the Pro League)," said Hart, "so the demands on the players as professionals is not what it should be."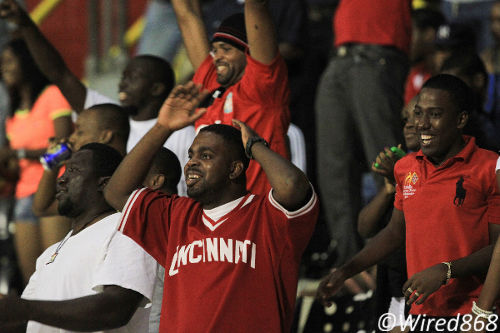 Hart called on Pro League players to make the competition more marketable by lifting the standard of the games while he also urged them to behave in a more professional manner.
The local top flight game will be in the spotlight again tomorrow when Defence Force tackles San Juan Jabloteh and Connection squares off against Central at 6 pm and 8 pm respectively in Couva.