Trinidad and Tobago rising football stars, Joevin Jones and Daneil Cyrus, have both accepted fines from their employer, DIRECTV W Connection, and are free to resume Pro League service starting from 8 pm this Friday in an eagerly anticipated First Citizens Cup semifinal match against Central FC at the Ato Boldon Stadium in Couva.
Jones and Cyrus were Connection's captain and vice-captain respectively but the pair admitted to playing minor league football in Carenage last month, which was a breach of their club contracts.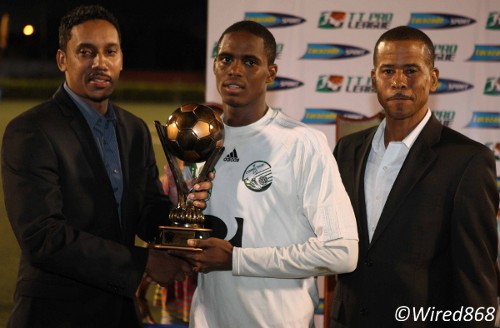 "They were fined two month's salaries of which one month was suspended pended any further infractions within the next six months," Connection chairman David John Williams told Wired868. "They have got a two-match ban and to write a letter of apology to the national football community as well."
Williams explained that the two-match ban was retroactive and the players were considered to have served it after being omitted from Connection recent games against Houston Dynamo and Point Fortin Civic, in the CONCACAF Champions League and First Citizens quarterfinal respectively.
Williams praised the response from the players since the incident, particularly on the training ground, while coach Stuart Charles-Fevrier was also happy to abide with the decision of Connection's Disciplinary Committee, which is chaired by Kirk Davis.

"I feel the decision was fair," said Fevrier. "It could have been harder but the club took a lot of things into consideration."
Cyrus reiterated his remorse to Wired868 and confirmed that the players will write formal letters of apology to Connection and the Trinidad and Tobago Football Association (TTFA) for their behaviour.
"We know we were wrong," said Cyrus. "We just have to learn from it now and move on now."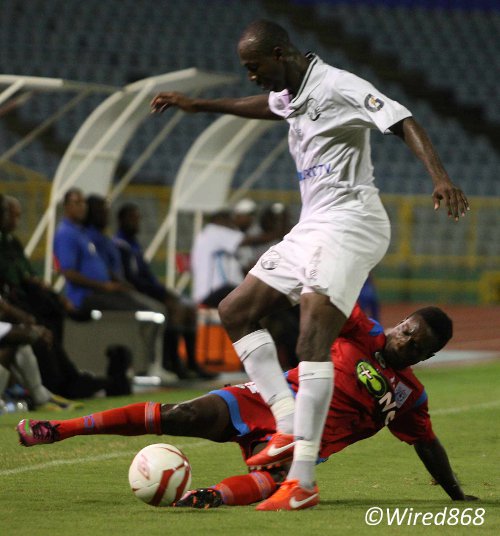 Cyrus, a former Roxborough Composite and El Dorado schoolboy, explained that the players had not been seduced by an opportunity to make extra money or the crowds at the minor league grounds. They just wanted to have fun with some friends.
"It was just the chance to play with guys we 'lime' with it and are close to," said Cyrus. "It wasn't about anything else."
One of Trinidad and Tobago's more gifted defenders in recent time, Cyrus is anxious to return to action for Connection and to continue on his developmental path, which, he hopes, will take him to Europe.
The two-time World Youth Cup defender recently had an unsuccessful stint at top flight Belgium club, Racing Genk, but claimed that he was distracted by the poor health of his grandmother, Euris Sandy. He cut the trial short to be at her bedside in Tobago.
"My grandmom lives with my mother and she was really sick," he said. "She is okay now. But she is still not moving and can't walk or do anything for herself…"
According to new Pro League rules, Cyrus and Jones could have been banned for as long as nine months. And, during that time, they would have forfeited club salaries and been unable to change clubs.
Williams suggested that neither player is likely to wear the captain's armband again in the near future. But all parties might be relieved that they could be on the field within two days in a high stakes fixture against their Couva rival.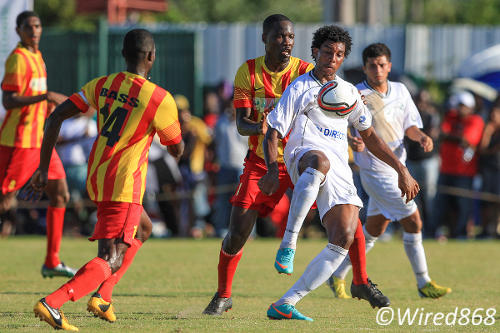 "I don't want to ventilate (this incident) too much again," said Williams, who released his previous captain and present Central FC custodian Jan-Michael Williams earlier this year after a verbal altercation with Fevrier. "We made a ruling and I want the players to move on with their careers… They did show remorse.
"I got a personal apology from Joevin as well."
Jones and Cyrus may hope to put a smile on their chairman's face when Connection faces an old foe and a former friend in Central coach Terry Fenwick and national goalkeeper Jan-Michael Williams respectively.