Trinidad and Tobago's High Commissioner to the United Kingdom, Gavin Nicholas, gave an unwelcomed reminder yesterday as to why ambassadors are better seen than heard. And only when those are the only two possible options.
Nicholas, the former People's Partnership press secretary, told the Trinidad Express that Chaguanas West MP Jack Warner had formed his Independent Liberal Party (ILP) movement out of "avarice and spite."
"The leader (Warner) couldn't get control of the party so he formed his own in an effort to 'mash up' the UNC and gain control of its constituency," said Nicholas, via an email. "There is no other underlying philosophy and it is most certainly not based on any super credibility, integrity or performance."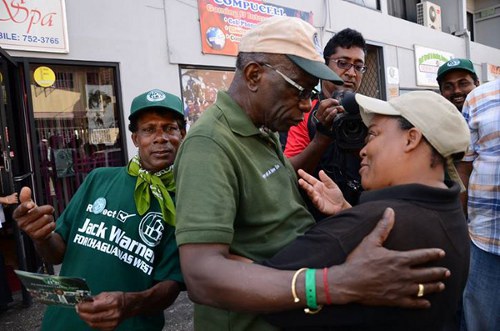 What Nicholas did not say is why Warner's less-than-humanitarian motives were any different to when Basdeo Panday withdrew from the NAR government to form the UNC in the first place or when Winston Dookeran pulled away from the UNC to form the COP.
Kamla Persad-Bissessar thought so highly of Nicholas' service as press secretary that she felt Jamal Mohammed, who quite literally recorded his stupidity on the Hansard, was an upgrade as Communication Minister in her first Cabinet reshuffle.
Absence makes the heart grow fonder; and Mr Live Wire thinks Nicholas should work harder to gain our affections.