National Security Minister Gary Griffith continued his one-man verbal assault on Trinidad and Tobago's organised crime family in the safety of Cabinet yesterday where he declared that criminals would no longer receive State contracts.
Griffith told the Trinidad Guardian that he was convinced that criminals were benefitting from taxpayers' money.
Presumably, he was referring to the criminals with guns and violent tempers and not the ones with fraudulent qualifications and creative accounting skills.
"I don't even have to investigate, I know for a fact that is so," said Griffith, when asked about contract-happy criminals. "And they would be using these same contracts to get profits and use that same profit to acquire more guns to attack the same police who we're asking to protect and serve."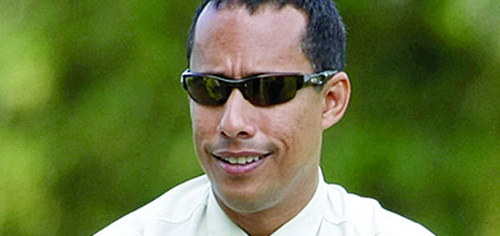 Griffith, brave soul that he is, intends to annoy the underworld by depriving them of direct access to State funds. Opposition Senator Pennelope Beckles, who has already stated her ambitions to lead the PNM, was "pretty impressed" with Griffith and even offered to point him in the right direction.
"This is a very sensitive matter and having regard to Mr Griffith's intent, which is laudable," said Beckles, "I'm asking him to probe this matter of a police station being repaired via contract to a gang member…"
It is encouraging to see the ruling party and opposition combine to help deal with the scourge of crime. At the obvious risk of sounding silly, Mr Live Wire has a question, though.
Instead of depriving known criminals of State contracts, would it not be simpler and more beneficial to arrest and convict them?
If there is no evidence to do so, then what exactly fits Griffith and Beckles' definition of "criminal?"
Can someone be a criminal without a conviction? And, if so, how would Griffith and Beckles describe Ish Galbaransingh, Steve Ferguson or Jack Warner?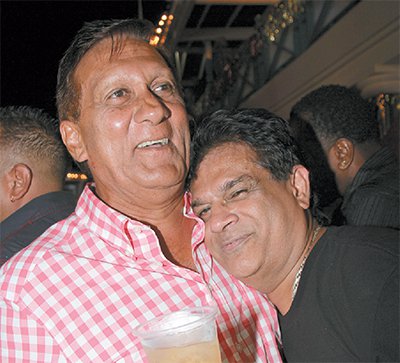 Griffith was in no mood to let logic get in the way of a good sound bite though.
"There is a watch list and I intend to change this to blacklist such persons," he said. "This isn't a witch-hunt. If people move away from a life of crime and we have no evidence on them, that's different…"
So, like Santa Claus, the new National Security Minister does not need a High Court judge to tell him who has been bad or good.
Ironically, Kris Kringle does have a reputed penchant for house breaking. Better put him on the watch list, just to be sure.
But then Griffith is already being investigated for his role in an email thread that threatened to do everything short of gassing the Syrian rebels. And, quite probably, he just announced an intention to pervert the tendering process for contracts at the National Security Ministry. So is he on the naughty list too?
Mr Live Wire suspects that the world of organised crime is not quaking at the sight of the new National Security Minister just yet. Hardened criminals probably know a proper contract killer when they see one.