Trinidad and Tobago starts its campaign in the 2013 FINA World Junior Championships today in Dubai and head coach Franz Huggins suggested that Jonathan Ramkissoon, Joshua Romany, Dylan Carter, Tyla Martin and Kristin Julien might represent the two island republic's most gifted junior swim team. Ever.
Naturally, team manager Dean Romany praised the work of Sport Minister Anil Roberts and the Sport Company of Trinidad and Tobago (SPORTT) for their invaluable assistance to the teenagers. Or maybe Romany thinks Roberts, a part-time swimming coach, and the Ministry of Sport are a disgrace and an obstacle to be overcome by Trinidad and Tobago's athletes.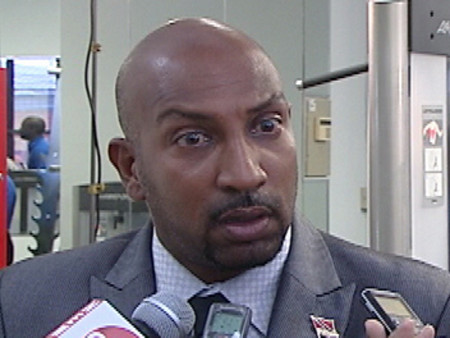 Did Romany pat Roberts on the back in this Trinidad Guardian interview or make a silent plea for protection from the Sport Minister? Judge for yourself:
What Romany said: "Many parents had to dip into their personal savings, and take loans to facilitate payment to represent T&T. Airfare arrangements were no different and they did so to ensure they could have the cheapest possible airfare. That kind of patriotism to spend personal finances to represent the red white and black is admirable, and I really thank them for their support."
What Mr Live Wire heard: "What exactly does Anil Roberts do with the $381 million budget given to Sport from taxpayers' money? Does he know the country has swimmers beside George Bovell III? Could poor or lower-middle class parents afford to send their children to Dubai? What f*@#ing country is Roberts supporting anyway?!"
What Romany said again: "I am quietly confident that SporTT would assist with reimbursing expenses so that parents can continue to maintain these talented athletes. Maintaining a junior elite athlete on a monthly basis with club fees, physio, personal training, supplements is a costly one, and the parents are committed to continue to invest in the future Olympians of T&T as best as they can. This is one of our most talented World Juniors teams to date, and this must be seen as a platform for 2016 success in Rio de Janeiro."
What Live Wire heard: "We doing your f*@#ing job Anil! While you're in room 201 or 101 or wherever you spend your time, we are making sure that our young athletes don't end up as road-kill like the Trinidad and Tobago national under-15 football team or the Pan American Junior athletics team! If we waited on you, what shape would our national sport teams be in by 2016?! The least you can do is give the parents back their money!"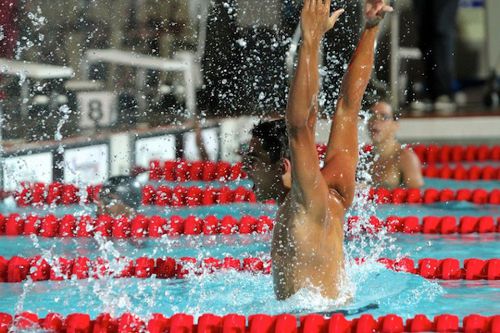 What Romany said: "With the hoped contribution from SporTT and the support of Corporate T&T, I am confident that we would have the majority of expenses covered. We must understand that even prior to Dubai; tens of thousands of dollars were invested in these athletes for training which included overseas clinics."
What Live Wire heard: "Does anyone in this country understand what sporting excellence costs besides Wired868?! Minister, you wouldn't know talent if it walked up to you and slapped you across the face… And, believe me, we have dreamt about that scenario!"
What Romany said: "This can be one of the best experiences in these young athletes' lives. With the hard work they have put in, they all hope for a spot in the finals. The icing on the cake would be our first world junior medal. What I can say is world juniors is the stepping stone for Rio 2016 and with proper administration, planning and resources, the World can look for great things from T&T swimming team in the future."
What Live Wire heard: "We will leave room on the bandwagon for you a**holes. Sure. But couldn't you at least make it easier for us to represent our country and bring national pride to Trinidad and Tobago? Doesn't Trinidad and Tobago understand what we are trying to do and how hard we are working? Damn…"
Did Live Wire decipher that accurately? Regardless, our own message to Trinidad and Tobago's World Junior Championships team is clear: Show Dubai the competitiveness, creativity and composure that represent our country's best characteristics.
And, a question to the Sport Minister: If you are not doing everything possible to make Trinidad and Tobago's sport as successful as it could possibly be, then why waste everyone's time?
Editor's Note: Trinidad and Tobago's Dylan Carter qualified for today's 100 metre backstroke final in Dubai after setting a new national record of 55.64 seconds in yesterday's preliminary round.