The Trinidad and Tobago national men's hockey team returned home this morning with bronze medals draped around their necks. No big deal really. It was only the first Pan American medal for a men's national hockey team in 46 years.
Sport Minister Anil Roberts, Permanent Secretary Ashwin Creed and the rest of the Ministry of Sport were conspicuous by their absence. Yet, Roberts' snub was probably fitting.
The Sport Ministry was so late in providing funding for the team's trip to Canada that only half the team got to Toronto in time. It took an extraordinarily generous gesture by the International Hockey Federation (IHF), which postponed Trinidad and Tobago's first match by two days, to allow the "Calypso Stickmen" to compete at all.
The Stickmen took full advantage by storming into the 2013 Pan American Cup semi-finals and eventually bettered the United States 3-1 to take bronze. England-based star Kwandwane Browne was adjudged the tournament's MVP—a fantastic feat considering that Argentina, ranked 10th in the world, took gold—while diminutive attacker Akim Toussaint also made the Pan American Cup's all-star team.
The 35-year-old Browne is hockey's answer to Brian Lara. He made his international debut at 14, played professional in Holland and England, represented his country in 287 games and, at just 22, was named among Trinidad and Tobago's best athletes of the last millennium.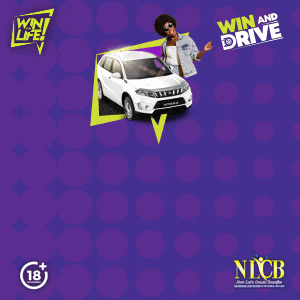 But the Sport Minister was too busy to show up at the Piarco International Airport to say "well done" to Browne, team captain Darren Cowie and the rest of the squad for not only distinguishing themselves among the best hockey nations in this hemisphere but also rising above the ineptness of his Ministry.
Trinidad and Tobago's last senior Pan American field hockey medal came in 1967 although the Pan American Cup is a new competition and serves as a qualifier for the Pan American Games. The junior women's team also medalled at the 1992 Pan American Games.
Presumably, Roberts' mind was on more personal matters. The Ministry of Sport and Sports Company stated this morning, via a press release, that national swimmer George Bovell III will receive a VIP welcome tomorrow evening for bronze at the recently concluded FINA World Championship.
Roberts, who happens to be Bovell's coach, and Creed have already confirmed their attendance for that homecoming and subsequent press conference at the HYATT Hotel.
Mr Live Wire wishes to congratulate Bovell, who is Trinidad and Tobago's most successful swimmer. It must be nice to have the Sport Minister on your staff though. Finger food, speeches and back rubs for your accomplishments are only the start; even better is avoiding the aggravation that the nation's other sportsmen have put up with it since being burdened with an uncouth, radio talk show host as Minister.
Jehue Gordon, the new 400-metre hurdle champion, often could not find an appropriate training venue this year as the Hasely Crawford Stadium was down for repairs; ditto the Dwight Yorke, Larry Gomes and Mannie Ramjohn stadia.
The senior "Soca Warriors", who got to the 2013 Gold Cup quarterfinals, almost withdrew from the tournament because Creed thought they were abysmal. And Roberts, who spent $382,000 on Nick Minaj in 2010, refused to wire a cent to the Warriors during the Caribbean Cup qualifiers when they were stranded by a tropical storm in St Kitts and Nevis without money for food or accommodation.
While Roberts travels first class to see Bovell swim, the Soca Warriors were forced to sleep in a Finnish airport en route from international duty in May and the national football coaches are still unpaid this year.

Last week, Roberts again showed his appreciation for the country's most popular sport as late funding from the Sport Ministry meant that the Trinidad and Tobago under-15 team became the first national football side in our history to forfeit a CONCACAF competition.
And, while work continues on the $193 million George Bovell III Aquatic Centre in Couva, the National Hockey Centre in Tacarigua has become so dangerous that at least two clubs refused to finish their fixtures this season out of fear for its players' safety on the mossy surface.
Roberts has been vocal about drugs in sport recently after local sprinters Kelly-Ann Baptiste and Semoy Hackett left the Moscow 2013 World Championships in disgrace following failed drug tests.
There should certainly be no place for drugs on the field of sport. But the events of the last three years suggest that testing is urgently needed in administration too.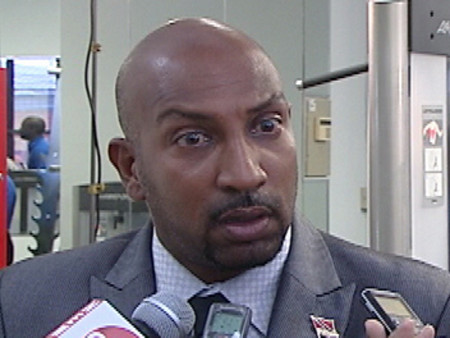 The two dopes who are positively destroying the self-esteem of Trinidad and Tobago sport are not Baptiste and Hackett; but the Sport Minister and his mini-me Permanent Secretary. Our athletes deserve better than this.
Editor's Note: The Sport Company of Trinidad and Tobago (SPORTT) threw a celebratory function for the Trinidad and Tobago national men's hockey team after this article was published. Sport Minister Anil Roberts did not attend.
And another thing; what about the Auditor General's report which lambasted the behaviour of the Sport Ministry and its failure to account for taxpayers' money?
Click here to read more about the farce and why the Wired868 editor has called for Anil Roberts' resignation.