"I don't know very much about the gentleman who is taking over," British attorney Michael Townley told Wired868. "I do know he was vice president for a decade when so many unethical things were going on. So I can't see that he will exert much influence in the right direction given that he has never done anything to help before."
Today, at the Cascadia Hotel, Guardian Life executive Raymond Tim Kee is set to become the third Trinidad and Tobago Football Federation (TTFF) president in just over a year. His acceptance speech is sure to be peppered with warm sentiments, he will shake hands firmly, smile and promise blue skies.
But Tim Kee will not erase the doubts regarding his ascension. Not yet, anyway.
Townley has never visited Trinidad and Tobago for more than a few days at a time and, even then, you can probably count his arrivals at the Piarco International Airport with one hand. But as the lead lawyer for 13 World Cup 2006 players in one of football's most scandalous cases, he spent many hours studying the behaviour of the local football organising body.
And, devoid of sentiment, Townley sees no reason for excitement at this change at the TTFF's helm.
It is hard to dismiss emotion at ground zero, though.
Trinidad and Tobago football needs someone to open a window, let some sunlight in and start sweeping. And it is easy to be seduced when Tim Kee, a salesman by profession, promises to do just that.
Football is considered a poor man's sport. But that is only at ground level.
National Security Minister Jack Warner, a school teacher by profession, became a millionaire from football without ever kicking a ball.
The ongoing World Cup bonus dispute revealed that millions of dollars went straight into accounts under Warner's supervision without even stopping at the TTFF's offices first. And the High Court case only singles out funds for one qualifying campaign.
God alone knows how much money might have been diverted in almost four decades as a football administrator if Warner was so compelled.
The influence of his position also made Warner one of the Caribbean's most recognisable names and paved the way for his successful entry into the political arena.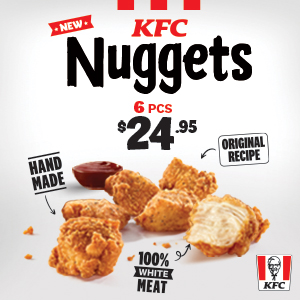 Even now, the evidence suggests that Warner refuses to walk away from the game.
In April, the United National Congress (UNC) Chairman used his political office in an attempt to starve the TTFF of funds after he accused the local body of failing to back his chosen successor for the post of Caribbean Football Union (CFU) president. Sport Minister Anil Roberts has waged war with the TTFF ever since.
Tim Kee says that his impending presidency will bring a halt to friction between the TTFF and the government. But who could sanction such a ceasefire but Warner himself?
In the short-lived 2012 TTFF election campaign, Tim Kee was vocally supported by Central Football Association (CFA) president and a close Warner aide, Brian Layne. The other presidential nominee, Colin Murray, surprisingly withdrew his challenge after nominations closed for personal reasons that he refused to disclose.
Whispers within the football circuit hinted that Murray, a marketing and events manager, was asked to step down by his superiors at Carib Brewery.
If true, it would suggest that the forces working in Tim Kee's favour are very powerful indeed.
The new TTFF President emphatically denied any link with Warner and insisted that he could not be tempted by money. The latter is a curious statement since the gathering of wealth is considered to be an incurable compulsion by the affluent and, in any case, the post at stake is an unpaid one.
Warner has also demonstrated the clout that comes with the position of "football boss" and Tim Kee, an active member of the People's National Movement and a former State board chairman, is surely not immune to the allure of influence.
None of the aforementioned is proof that Tim Kee is at the behest of Warner or drawn by personal greed, of course.
Tim Kee pointed out that it would be impossible for anyone to be nominated without winning the support of a past or present Warner ally and it is a valid point.
It is also true that he has no reputation for being pliant, even though he spent over a decade within an organisation that operated on the say-so of a non-executive member.
He vowed to give independent auditors a free reign with the TTFF's accounting books and also promised to offer full cooperation to the High Court in resolving the long-standing bonus dispute with its most successful squad.
Both would be crucial first steps as Tim Kee tries to gain the confidence of a public that is arguably more wary of political figures than ever before.
There will be no honeymoon period for the new President. Trinidad and Tobago's football has been stagnant for too long and it is time to move forward now.
Jamaica has usurped the two-island republic as the Caribbean's dominant football force while Cuba, Guyana, Antigua and Barbuda, Haiti and Grenada also threaten to leave the "Soca Warriors" in the dust.
Trinidad and Tobago's present FIFA ranking of 79th means that locals can no longer qualify for a work permit in Britain, which has been a finishing school to native talent like Dwight Yorke, Stern John, Kenwyne Jones and dozens more for over two decades.
Tim Kee cannot afford to get it wrong. So, for the sake of the local game, football stakeholders are left praying that he is true to his word.
Wired868 wishes the new TTFF President a successful term, which helps aid the revival of the country's football fortunes.
But Tim Kee should be warned that such kindness should not be mistaken for weakness.
Townley's own scepticism cannot be easily dismissed.
"I think it is a shame that the only person who is contesting this TTFF election was very much involved when all of this mess was going on," he said. "That doesn't sound like a new broom to me."
Tim Kee, we hope, will eradicate such doubts.