Trinidad and Tobago Football Federation (TTFF) presidential candidate, Raymond Tim Kee, has denied "malicious rumours" which claimed that his candidacy is being supported by National Security Minister and ex-FIFA vice president Jack Warner.
Tim Kee is one of two nominees for the TTFF elections on 11 November 2012 along with Carib Brewery sponsorship and events manager, Colin Murray.
Warner, who quit all football posts on 20 June 2011 to escape bribery charges from FIFA, is forbidden from being involved in the sport at any level and the TTFF could face international sanctions if he is felt to be influencing the local body.
Tim Kee said today that Warner is not backing his campaign and said it was actually the former TTFF special advisor's absence which influenced him to run in the first place.
"We have no relationship at all," Tim Kee told Wired868. "Absolutely none. And the people spreading these rumours know that there is none."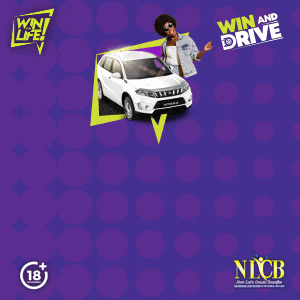 Tim Kee blamed the rumours on unnamed TTFF employees who were supposedly campaigning on Murray's behalf. However, he accepted Murray's assurance that his rival was not waging a dirty campaign.
"I do not know that Colin is of the ilk to do that," he said. "I called him and said that I don't know him to be like that and he defended himself. We know that there are people who may be enthused that may have taken this direction.
"Maybe they didn't stop to think about how badly it reflects on who they believe they are representing."
Tim Kee worked as a TTFF vice-president for over a decade but said he resigned, three years ago, after he began to feel alienated within the executive committee. He hinted that Warner was behind his exit and the fall-out was political in nature.
Tim Kee boasted about being an active member of the People's National Movement (PNM).
Politics notwithstanding, the Guardian Life executive is confident of a harmonious relationship with the Ministry of Sport. He said that he spoke to Sport Minister Anil Roberts before announcing his candidacy and told Wired868 that he shared common ground with the Congress of the People (COP) MP.
"I did signal to the Minister some time ago (that I would run for the TTFF presidency) and he was quite gracious," said Tim Kee. "I told him we have to see football for what it is; it doesn't belong to any government or to the TTFF but to the people.
"(Roberts) expressed agreement with that sort of thinking and did indicate that he is prepared, once things are done properly, that we will be getting all the support that the Ministry could afford."
Wired868 was first to reveal, on 7 May 2012, that Warner has attempted to influence government policy regarding the TTFF.
In a letter to the Sport Ministry on 20 April 2012, Warner asked Roberts to starve the TTFF of funding due to its failure to follow his instructions for the Caribbean Football Union (CFU) elections. The Sport Ministry has not sent any money through the local football body since then while no national team has received its requested funding following Warner's intervention.
After the "Soca Warriors" successfully advanced from the preliminary 2012 Caribbean Cup group stage, earlier this month, the TTFF requested $278,989.52 to cover its expenses. A TTFF insider told Wired868 that the Sport Ministry responded with a cheque for $47,206.
And, even then, the Sport Ministry's cheque was "unusable" as it was made out to senior team manager William Wallace, who is not authorised to handle money on behalf of the TTFF.
Tim Kee said the supposedly promising start to his relations with Roberts should not be interpreted as an indication that he was doing business with Warner as well. He could not think of a reason why the National Security Minister and football outcast would want to influence his presidency.
"If I feel Mr Warner has that sort of influence on the Minister of Sport then I will be going into a situation where the cards are stacked against me," said Tim Kee. "I will simply take my exit if I think the odds are against me because I don't have the financial resources to do it myself."
Editor's Note: What do you think about the upcoming TTFF presidential elections? Share your thoughts in the Comments section below.