The Brazil national football team faces a big problem.
The 2014 World Cup hosts must win the illustrious FIFA tournament and, if you know Brazilian fans, even that won't be enough. Brazil must deliver victory in style like Barcelona and Spain at their best.
I have just the solution. Brazil should hire ex-Barcelona coach and Spanish legend, Pep Guardiola, to coach its national team.
It's a perfect fit. Guardiola needs a new challenge to expound his footballing vision but, instead of a team he must build from scratch, he has a country with the richest history of flair and flamboyance in the game.
As for Brazil, they will get a coach who brings a philosophy that is closer to Brazilian football than any other school of thought in the world. If the "Samba Boys" want a solution, they need to make a revolution and this often means parting with traditions and destroying old concepts that have kept shackles—not just on their bodies—but on the minds and psyche of a people.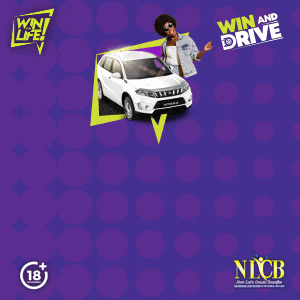 I submit that I am still a baby in the coaching world but my obsession for positive ball possession made me a follower of the Brazilian tradition and I did my first coaching course at the Brazil Football Academy back in 1986. I got a taste of the Dutch philosophy from another source.
Apart from the coaches I worked under—like Alvin Corneal, Jimmy Blanc, Mervyn Joseph, Kenny Thomas and Eddie Hart just to name a few—David Nakhid, as a friend, fellow player and brother, had a very profound impact on my coaching ideas, vision and philosophy. I was eager for his return every year from Europe not just for the equipment that he brought to Caledonia AIA and the financial assistance he gave but for his information about what the coaches were doing in Europe.
The drills, ideas and concepts he was exposed to while at FC Grasshoppers in Switzerland or Waregem in Belgium fascinated me. I remember when Nakhid returned in 1993 and spoke about his new coach, Leo Beenhakker, and the philosophy and opinions of Dutch legend Johan Cruyff. It was all about the concept of possession, total football and switching the points of attack and the tempo of the game.
Already a student of Brazilian football, I started to seek information on Cruyff and tapes on the Dutch 1974 team and tried to marry the concept of Brazil's individual flair to Holland's possession and organization, which I saw as a possible vision for Trinidad and Tobago's football.
But who was I back then? I wasn't anybody with any influence in the local game. But Caledonia AIA gave me an opportunity to experiment and I always got food for thought after discussions with Nakhid, Anton Corneal, Andy Haynes, Dexter Skeene and the friends I grew up with at the Alvin Corneal Coaching School.
My research brought me to Cruyff's mentor and the FIFA Coach of the Century, Rinus Michels.
Michels, the father of total football, called his method "pressing football" and his team would try to regain possession immediately after losing the ball. His attack was based on simple short passing, triangular support and attacking in numbers with the same attackers immediately transformed to a pressing herd when the ball was lost.
Does it sound familiar?

Ten to 12 years later, Cruyff crystalised Michel's concept and improved on it as Barcelona coach and had football fans purring all over the world. Michels and Cruyff were both impressed by Brazil's 1970 World Cup team and I would imagine that famous squad convinced them of the need to move away from the robust and unattractive European style at the time.
But the world is round and the 2010 World Cup read like a copy of George Orwell's "Animal Farm" when the beasts swapped places with humans. Spain made the ball dance with clever, short passes on the way to success while Dunga's Brazil relied on fitness and tactical discipline.
So where are you going with this, Shabazz? True, I am a baby. But lest we forget there once was a baby who rocked the world with a word from the cradle.
So, with Brazil under pressure to win in style on home soil, who could be better to turn to than a man walking in the footsteps of Michels and Cruyff?
Guardiola's philosophy was born with Brazil's greatest team and he personifies the style of play and entertainment that it once gave the world.
I wonder what my friend, Nakhid, would say about this crazy thought.
Was it Jamaica's reggae icon, Bob Marley, who said: "If you want a solution, then have a revolution!"
And, by now, the world knows my stance on revolution.