Even when you have always believed that a unified Caribbean is the ideal state for regional development; even when you support the idea of Caricom, it is hard to buy in to what it has turned out to be in its 50 years of existence.
I was but a child when it was formed. Our standard four class in primary school put on a dramatic depiction, maybe in 1975, to help us to become acquainted with its purpose and its membership.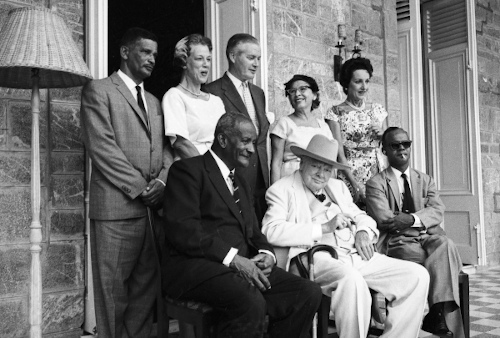 I remember little, except that I was supposed to represent Dominica and that I had to say my lines in what was assumed to be the twang of that island. I had no idea of what it actually sounded like and I doubt my teacher knew either, but we tried somehow to get something that didn't sound Trinidadian so I could tell my classmates about how we produced arrowroot.
The intervening years have made cynics of most of us who have watched it doddering along—constantly hijacked by egos, inertia and incompetence, to the point where it has become ­synonymous with the underdevelopment of the region.
I would have liked to believe that the present global circumstances dictate a radical shift in its actions; would like to see the formidable energy, wisdom and candour of Mia Mottley in every one of the regional heads who has to steer the gargantuan tasks ahead.
But I saw little to convince me that the mentalities have sufficiently changed. Little snippets from this week's meeting sent discouraging signals amidst the trumpets of hope. The time capsule was one.
The expectation that 50 years from now there would be a body around to obey instructions to excavate and replant made me marvel that anyone could possibly see the world being the same as it is today. I mean what took 50 years to materialise now happens in a year or two, and is obsolete within months.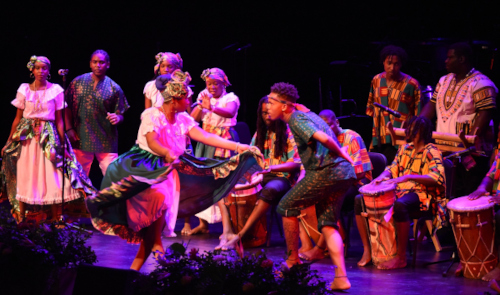 I tuned in to the concert, expecting to see performances that reflected the amazing creative talent of our times. Instead, it turned out to be a folk fair, depicting village life from more than 50 years ago.
I don't have a problem with celebrating that aspect of our culture, but as one news presenter commented, it was like Carifesta, and I felt it was a throwback, and not an indication of where we are as globally acclaimed entertainers.
I am not knocking the artistes—I am simply saying that it sent a really depressing message that the organisers chose to present us in this manner.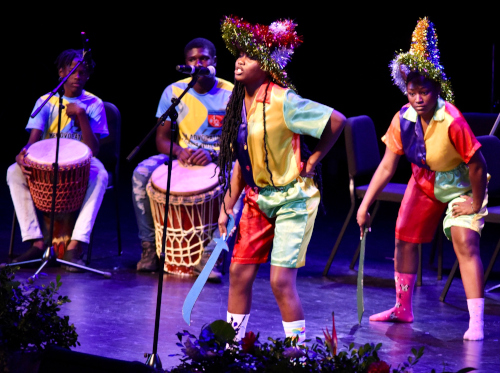 This is not the Caribbean we live in, and if this is the outdated version the anniversary planners believe us to still be, then I cannot harbour hope that they can guide us to the future we need.
How long have we the "ordinary" people wailed that we are being ­ignored by cabals intent on preserving their personal agendas?
Young talent is squashed under the heavy heels of those entrenched in their self-serving systems; their voices trampled upon. It's time for these aged people and ideas to move aside, because they do not know what our real development requires.
An example of the difference in perception came from a local columnist, Roy Mitchell, for whom the celebrations "manifested a decorum of class", as he praised the past.
"The strides made so far were not achieved by sudden flight, self-serving rhetoric or wishful thinking—but by steadfastness, perseverance, persistence and ­prudence as patriotic citizens rally around boundless faith in the virtues of decency, integrity, diligence and hard work."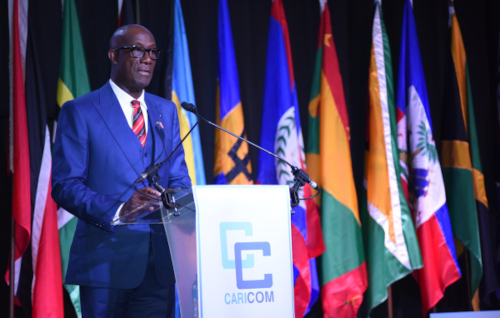 Not quite how I would put it.
Perhaps the core ideals behind the formation of Caricom, of the West Indian Federation, remain relevant, but we have failed—and none of the earnest-sounding political words that were spoken convince us that things will be positively different.
It is true that there are a few bright spots on the political scene: Prime Minister of Barbados Mia Mottley, Guyana President Irfaan Ali, and St Vincent and the Grenadines Prime Minister Ralph Gonsalves, come to mind.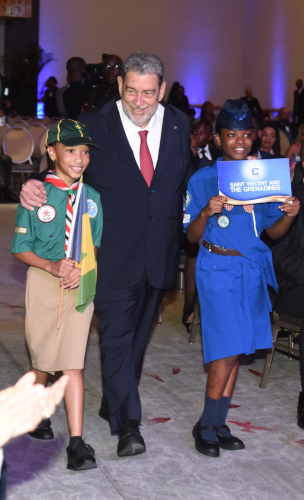 (Although I thought it was telling the way he had his arm heavily draped around the shoulder of Mia Mottley as they spoke to the US Secretary of State, Antony Blinken. ­Really? Would he have done that if it were Keith Rowley?)
Gaston Browne, the PM of Antigua and Barbuda, spoke about his unwavering commitment to regional integration, "even if it takes 100 years", we must continue the aspiration of having a single economy.
Former PM of Barbados the late Owen Arthur had been the driving force behind the establishment of the Caricom Single Market and Economy (CSME)—a work in progress, he'd said, because it would have to keep evolving to suit changing needs.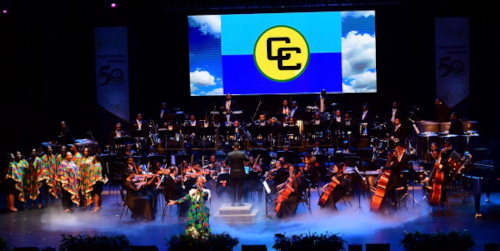 In February at the Caricom meeting in The Bahamas, it was on the agenda, along with food security, health and security, and the latest additions: climate change and climate finance. It is not to say these issues are not being addressed.
What is obvious is that either talk is all it is, or we are not being given the specifics of actions that are being taken. At the news conference on Wednesday, I think it was Irfaan Ali who said it might be worthwhile to have an entire day allocated to talking to the media.
Perhaps if we know more about what is being done, we can support the efforts.