The furore over Trinidad and Tobago's deportation of Jamaican nationals points to an ongoing issue rather than a new one.
It originates out of a clear misunderstanding of who qualifies for consideration under Articles 45 and 46 of the Revised Treaty of Chaguaramas 2001 for "Free Movement of People." Both Governments need to exercise some quick, friendly diplomacy before it escalates into something more.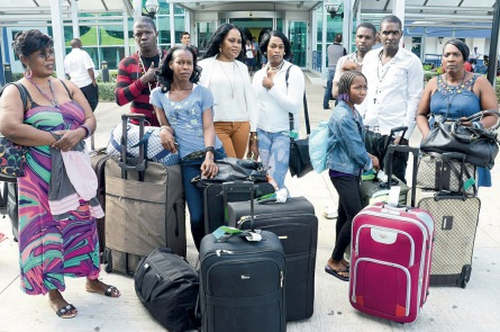 The last thing the region needs at this time is to have these two States waste precious time fighting over something which ought not to be an issue.
Clearly there is a misunderstanding in the interpretation of about what "free movement of people" really means, not only in this case but in the region, and how a country can be in breach of the provisions given under these Articles.
Firstly, it is important to recall that this Treaty established the Caribbean Community and its preamble signifies the intent of CARICOM member countries to work together for the purpose of deepening regional economic integration through the establishment of the CARICOM Single Market and Economy or CSME.
The words of Dr Leroy Calliste, better known by his calypso sobriquet, "The Black Stalin", comes to mind in his memorable hit, "Caribbean Unity":
"Mr West Indian politician, I mean yuh went to big institution, and how come you cyah unite seven million; when ah West Indian unity, I know is very easy, if you only rap to yuh people and tell dem like me. 
"Dem is… one race (de Caribbean man); from de same place (de Caribbean man); dat make de same trip (de Caribbean man); on de same ship (de Caribbean man). So we must push one common intention, Is for a better life in de region…"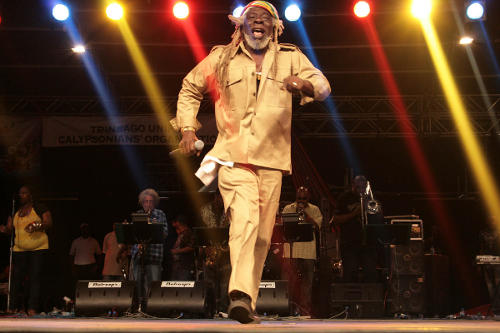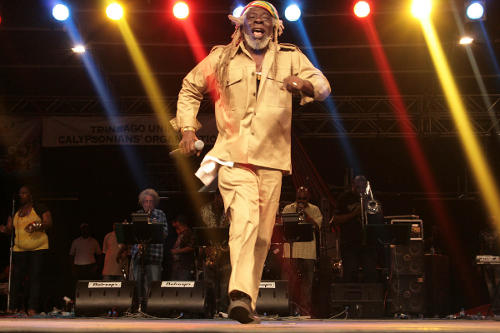 Decades ago, when this song was first penned, it was quite obvious that the Black Stalin better understood the value of regional integration than the politicians of that era.
Today's politicians do not appear very different from those of the past.
On paper, regional integration is discussed and ratified at the highest levels of governance when Treaties and Agreements are signed. Yet we continue to come up short in the operationalisation of the relevant institutions whose job it is to make this integration a reality.
Articles 45 states "member states committing themselves to the goal of free movement of their nationals." And article 46, in conjunction with 32, 33, 37, 38 and 40, says "states have agreed to undertake the first step towards achieving the goal set out in Article 45 by outlining the categories of persons who are allowed to seek employment in their jurisdictions such as university graduates, media workers, sportspersons, artistes; and musicians."
In 2013, Trinidad and Tobago was accused of breaching the Revised Treaty of Chaguaramas and disrespecting the Caribbean Court of Justice (CCJ) after 13 Jamaicans were deported from the Piarco International Airport.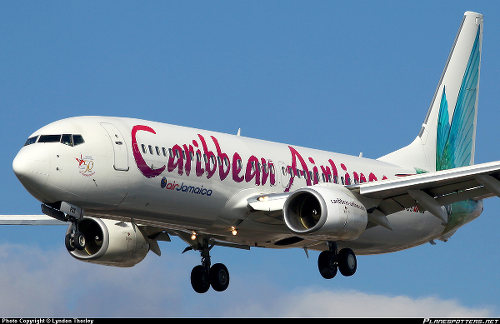 In a landmark case involving Shanique Myrie of Jamaica against the Barbadian Government, Myrie, who was denied entry into that country, claimed an entitlement to a right to free movement within the Caribbean Community according to the CCJ's ruling.
And, specifically, a right of entry without any form of harassment, based on the combined effect of Article 45 of the Revised Treaty of Chaguaramas (the "RTC" or "Treaty") and a Decision of the Conference of Heads of Government of the Caribbean Community taken at their Twenty-Eighth Meeting ("the 2007 Conference Decision").
She further claimed that Barbados breached her rights under Articles 7 and 8 of the RTC to non-discrimination on the ground of nationality only and to treatment that is no less favourable than that accorded to nationals of other CARICOM States or Third States.
The CCJ ruled that where a CARICOM national is refused entry into a member state, that national should be allowed to consult an attorney, a consular official, or to contact a family member.
The CCJ also ruled that member states should give, promptly and in writing, reasons for refusing entry to CARICOM nationals. The receiving state is also obliged to inform the refused national of his or her right to challenge the decision.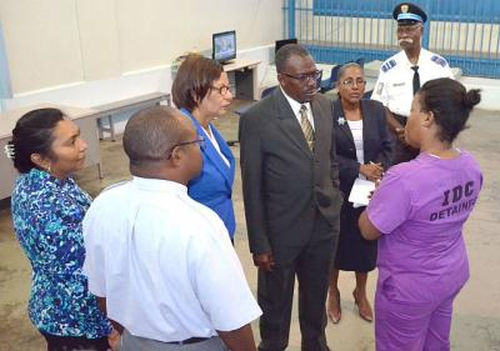 In this regard, the Court indicated that it expects Barbados to interpret and apply its domestic laws liberally so as to harmonise them with Community law. Or, if this is not possible, to alter them.
In other words, the ruling of the CCJ suggests that the failure of Barbados to make or ratify this law in their domestic courts does not excuse them.  An absence in domestic law, does not excuse the Barbados government and its immigration officers from honouring the regional commitment it made by signing the Treaty, which included Article 45.
The Myrie ruling means the issue of regional free movement cannot be pushed but must be addressed both at the domestic and regional level.
In a recent Trinidad Guardian article, current Minister of Foreign Affairs, Dennis Moses said he felt local immigration officials acted appropriately, as—based on a report submitted by the immigration department—the visiting Jamaicans failed to show their ability to sustain themselves in T&T.
Again, it is unclear whether immigration officials informed them why they were denied entry and allowed the Jamaicans to use the three options outlined in the Treaty. Anything less would have been a breach of their legal rights.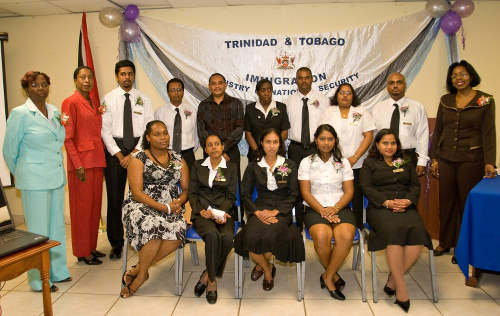 Is the problem that immigration officials remain ignorant of their obligations under the Treaty?
Situations like these, which happen throughout the region, do not auger well for Caribbean people.
Regional integration remains an elusive goal. And it is time we got serious about getting there.
As the Black Stalin sang: "So we must push one common intention; Is for a better life in de region…"