In hindsight, it was a rather selfish column, so wrapped up in my woebegone mood that it might actually have been unfair.
Not long after David Rudder migrated to Canada, I had written of the enormous loss to our country's psyche.
My distress came from the abiding feeling that for decades he had repeatedly prodded our social conscience with his lyrical truths. The simultaneous complexity and simplicity with which he rendered our portraits gave us a sense of our value, our uniqueness, our foibles and our madness.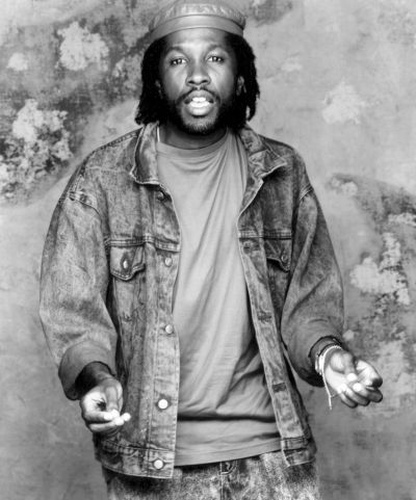 All at once we would be stripped down to our essence, and we could shake our heads and accept that this is us, naked, alive and present in the world.
He had given us a collective consciousness of what it meant to be Trini, and without being preachy, had provided a moral compass that helped us to keep checking ourselves.
I had laid a lot on his broad, slender shoulders—lamenting that his departure was going to unravel the vital navel string that kept us together. I did not begrudge him the life he had chosen, but I couldn't get past what he was leaving behind.
Of course, he did not turn his back. The years, the music, the visits, the shows, the voice still lifted so we can feel its vibrations dancing on our faces. All of this still resonates powerfully.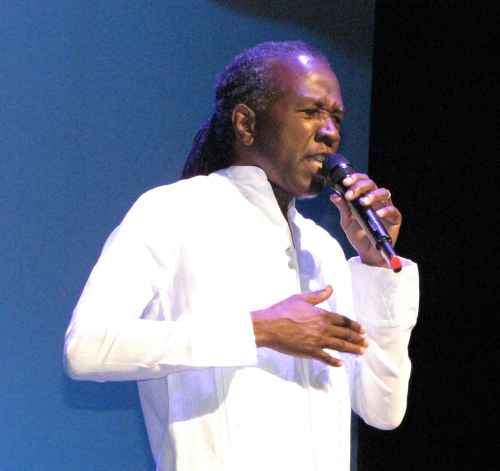 And as David Michael Rudder completes his seventieth year today on this planet he has deeply enriched, I hope that he will never have a moment's doubt that he has made an indelible mark.
In the joyless jungle where we now stealthily roam hoping to remain undetected by predators stalking the land, it is tempting to look back at the greener days of our imaginations. But if we were only to use the chronicles of David we will recall that we set off on this journey a long time ago.
The unforgettable line from 1991's Hoosay: "Now Trini know what is Uzi diplomacy"—a reference to the attempted coup of 1990—is a reminder of when guns were unleashed and became the companions of streams of youngsters.
His prescient song, 1990, looked at the global penchant for warfare. The dread Madman's Rant remains a chillingly relevant commentary on our state of affairs and puts a handle on the roots of the grotesque trees that dot our strange land.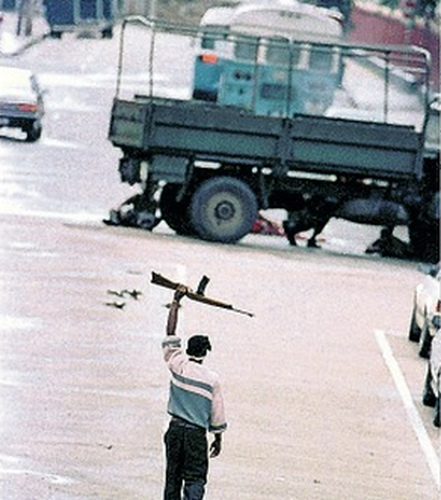 Still, with these stark insights into the coming harvest, people with the power to take steps were content to chip and knock back drinks without feeling any urgency to act. And as it happens with each cycle of violence, we feel besieged and bawl for more SLR love.
In August 2009, just a few months after I became editor of the monthly campus newsmagazine, UWI TODAY, I carried a photograph of Peter Minshall's 1983 Man Crab costume on the Independence cover, and Minshall's grim statement: "We are now living fully in the age of Man Crab."
Inside, there was an interview with psychiatrist, Professor Gerard Hutchinson, looking at some of the factors contributing to the growing violence in the society. I am reproducing a snippet of his analysis:
"[…] Theorists, he said, say it's not so much about rising from poverty; it's more related to perceptions of inequality of distribution. If you can't acquire it legally, you'll resort to other means, or 'be so stressed out by the fact that you can't get it that you develop poor lifestyle habits that will make you sick.'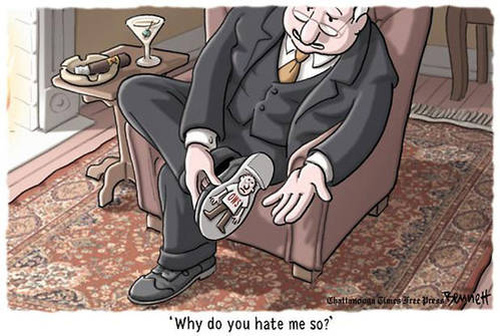 "Trinidad has 'particular things that apply,' he said, 'and that is the whole drug culture,' particularly cocaine, that has 'engulfed' us. The gangs that dominate the criminal landscape are not a new phenomenon, he said, though their features may have altered because of drugs and guns.
"'It's probably more widespread now, but that whole defence of turf and territory was a major part of all the steel band wars,' and this is a Trinidadian trait.
"The steelbands represented communities 'who had defined their territory and determined who should have permission to enter and what kinds of punishment they should receive if they violated those unwritten rules.
"It evolved into something that is defined now by more restricted terms and conditions, by predominantly illegal activity, and the range of punishment now begins and ends with use of a gun, rather than in the past, using bottles and knives and cutlasses,' he said.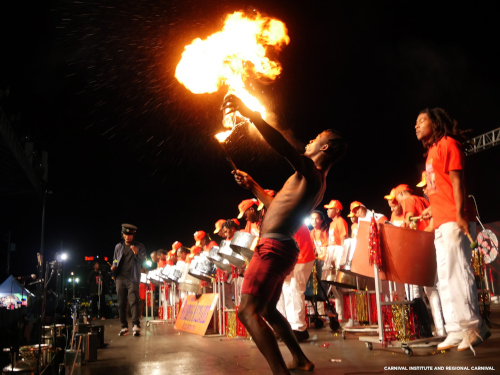 "'Many of the community leaders, as they were called, were also seen within their communities as benefactors in sports and entertainment, providing opportunities for people in the community, particularly younger people, and there is a sense that it is through this identification with organisations like that that many young people, particularly in the urban areas, get their sense of belonging because they don't get it anywhere else.'
"Worsening violence is an issue, he concedes, but is 'a symptom of something deeper, which is the quintessential Caribbean problem. It's about identity and belonging,' and the loss of it, he said.
"'If you don't feel like you belong somewhere then there's no incentive to hold it together'…"
There was more in that interview series. All of it is as pertinent now as it was then, but we have stuck to the political formulae of addressing the issues back to front.
I maintain that politicians continue to ignore the real issues at our peril—but this is not a fete in here.