The Soca Warriors will open their 2023 Gold Cup campaign with a qualifier against Guadeloupe at the Drv Pnk Stadium in Fort Lauderdale on either 16 or 17 June.
Should the Warriors prevail, they will then meet the winner between Guyana and Grenada at the same venue on 20 June—to determine which of the aforementioned four nations grabs one of three remaining group stage spots for the Gold Cup.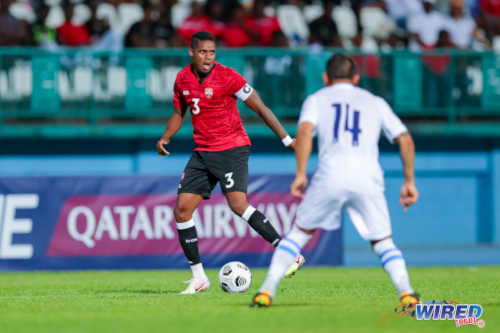 In Trinidad and Tobago's case, they are seeking a place in Group D alongside Canada, Guatemala and Cuba.
The Warriors, led by coach Angus Eve, failed to qualify directly for the competition after finishing second to Nicaragua in Concacaf Nations League B action. Incidentally, Nicaragua are in Group A with the United States, Jamaica and one team from Curaçao, Saint Kitts and Nevis, French Guiana and Sint Maarten.
Eve described Guadeloupe as the toughest possible opponent for the first qualifying round.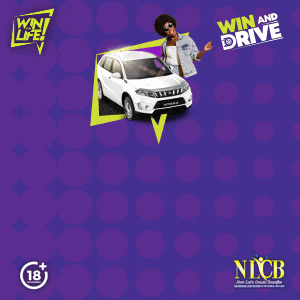 "We pulled the hardest team out of the six possible teams we had to play," Eve told the TTFA Media. "But it is competition football and you have to go with a positive mind and play whoever you draw."
Guadeloupe, ranked 19th among Concacaf's 41 member nations, are ranked above the other five unseeded teams at this stage: Saint Lucia, Saint Kitts and Nevis, Sint Maarten, Puerto Rico and Grenada.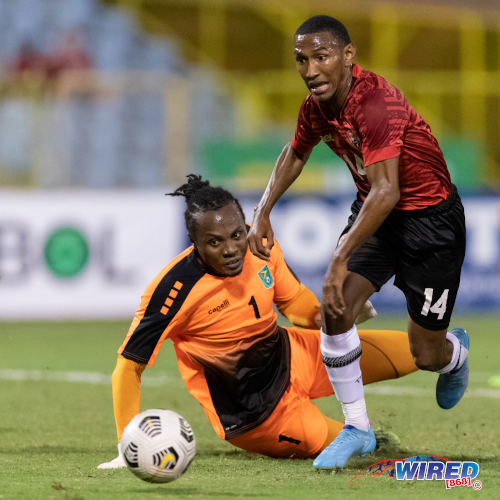 However, Grenada, who were relegated from Nations League A last month, are arguably the most menacing potential opponent on recent form. From five meetings since 2008, the Soca Warriors tallied two competitive losses and three friendly draws against Grenada.
In Guadeloupe's case, the French islanders' last win over Trinidad and Tobago was in 1989, although the two nations have not met since a goalless draw in an international friendly on 6 February 2008.
Guadeloupe's only competitive win over the two island republic came at the 1989 Caribbean Cup, when then head coach Everald "Gally" Cummings fielded an experimental team—with his focus on the Italy 1990 World Cup qualifying series.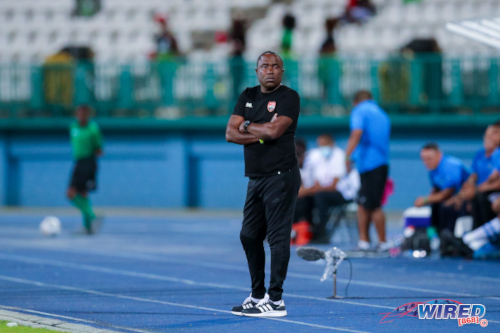 Since then, Trinidad and Tobago and Guadeloupe drew goalless at the 1994 Caribbean Cup while the Warriors won 3-2 at the 1999 Caribbean Cup and 1-0 in the 2003 Gold Cup.
Trinidad and Tobago's best moment of a disastrous Qatar 2022 World Cup qualifying came with a comprehensive 3-0 win over Guyana on 25 March 2021. Otherwise, though, the two nations played to three draws in four meetings since 2017.
Eve said his staff would begin preparing immediately for their Gold Cup qualifying opponents.
"We will only have our players two days before the match," he said, "but we will be doing our work from today on Guadeloupe and the other two teams. We are going to put our best foot forward."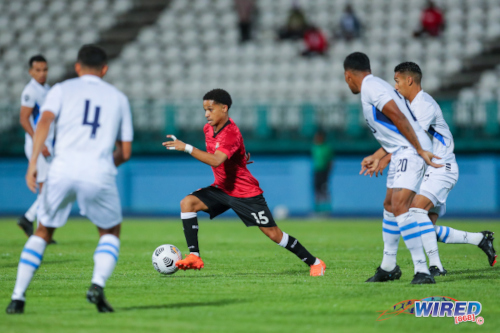 Eve did suggest that Group D of the Gold Cup was not especially daunting.
"It is a good group […] once we qualify proper," said Trinidad and Tobago's most capped international player.
The top two group finishers advance to the Gold Cup quarterfinal rounds. Therefore, wins over Guatemala and Cuba could take the Soca Warriors into the knockout stage of the Gold Cup for the first time in eight years—after then head coach Stephen Hart steered the Trinidad and Tobago Men's National Senior Team to consecutive quarterfinal finishes in 2013 and 2015.
For now, Eve's mandate is more modest as he again tries to get Trinidad and Tobago into the confederation's top competition through the backdoor.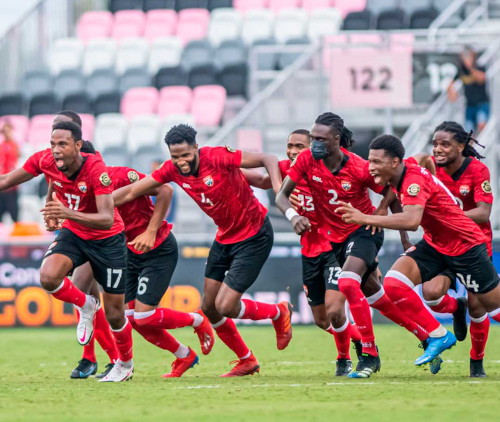 In 2021, the former Club Sando and Naparima College coach led the Warriors to a thumping 6-1 win over Montserrat before they squeezed French Guiana 8-7 on kicks from the penalty mark.
Eve, after failing to get the Warriors promoted in the Nations League, would hope to at least steer his troops into the Gold Cup group stage once more.