A disgusting exchange of sly political innuendos erupted and similar exchanges between politicians continued all last week over the possible identity of "senior government officials" allegedly involved in human trafficking activity in Trinidad and Tobago.
The highest level of leadership in the two main political parties—PNM and UNC—participated in these exchanges, the purpose of which are to try to convince the public that it is their opponent's officials to whom the US State Department is referring in a 2022 exploit.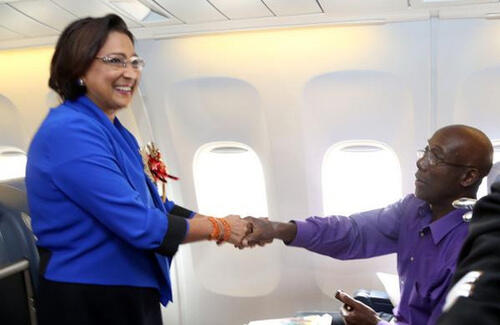 The Report contains the following sentence with reference to Trinidad and Tobago: "Corruption and official complicity in trafficking crimes remained significant concerns, inhibiting law enforcement action, and the government did not take action against senior government officials alleged in 2020 to be involved in human trafficking…"
In addition, there are internal convulsions within the UNC as now bitterly rival elements within that party seek to point fingers at or away from each other, long after they had been cozily lying down together in the same political bed while in government.
The first ground for disgust is that the quarrelsome focus on the identity of "senior government officials" is for partisan political purposes.
Will the time ever come when the country that we fable as paradise makes a collective effort to counterattack the evils that lie behind our thriving violent crime infrastructure, which traffics in drugs and guns, as well as humans, and seems to have significant control of legal and illegal ports of entry?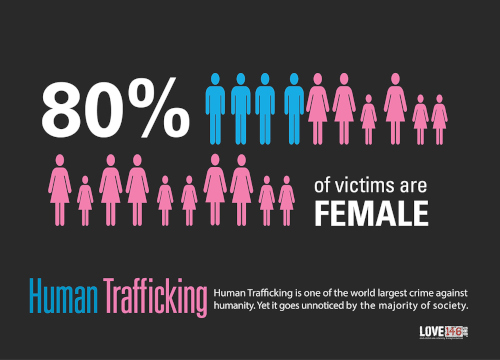 Our loose ports and porous borders as well as other parts of our well-financed crime machine are good reasons why close attention should also be paid to the reprimand in the material passage from the US report quoted above regarding "corruption and official complicity".
This reprimand has implications for other illegal activities. Readers may keep in mind that, in Madman's Rant, David Rudder long ago proclaimed that "somebody letting the cocaine pass".
The exchanges are also disgusting because they tend to obscure the intensity of the degradation that is at the core of human trafficking.
There may be persons who are in "sex work", as prostitution is now labelled, for whom that may be a voluntary occupation or a celebrity service. More concerning is the prostitution into which poverty, lack of opportunity and accompanying desperation drives persons into sex work to support themselves or their children.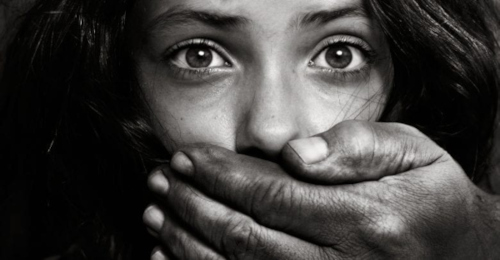 Human trafficking activity involves a lot more than acts of opportunism or desperation. Such trafficking is the most cruel sphere of operations of the international rings of human exploitation—one in which persons, including children, are taken into prostitution by force in vans, containers and cages, or by fraud, such as the promise of jobs as wait staff or domestic helpers, hairdressers or even models.
According to the International Labour Organisation, forced labour not amounting to sexual prostitution results in enslavement and forms of detention for the vast majority of victims of human trafficking.
Politicking in this level of misery compels feelings of disgust. I was at the Fort Lauderdale airport in Florida recently and was struck by the regular public service announcements asking all in the airport to be aware of human trafficking and reminding us that 25 million people around the world are human trafficking victims.
By contrast, in our public domain, every low road is taken for perceived political gain. This constantly undermines public trust and adds to our dismal reputation.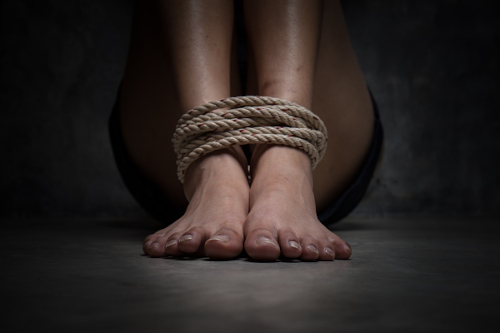 At a time when the world had no limits to stereotyping and to humour of a kind that is now not considered acceptable, the Mighty Sparrow, in a well-known calypso of the mid-60s, expressed a wish to congratulate a man on account of something he had eaten: "ah wish ah coulda go and shake he han', but I, I never eat dat yet".
I have substituted "dat" for the actual phrase in the calypso out of respect for the new barriers against lurid speech.
I close with this reference to Sparrow in order perhaps to open additional discussion whether post-colonial traumatic shade preference is also a factor in our market for victims of human trafficking.