The small band semi-finals at Victoria Square, driven by youthful players as described in last week's column, was a tasty appetizer for Panorama 2023. What is disappointing is the Government's failure to use pan music and other performing arts as a year round component of youth development.
This disappointment is acute today when the Junior Panorama competition, one of the most exciting events of the Carnival, takes place.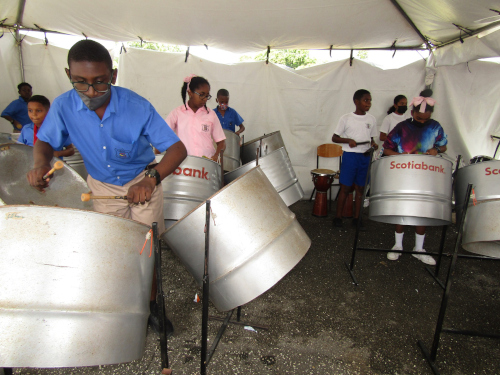 Government support for pan music in schools has been reportedly significantly reduced, while there is the usual flight from reality dressed up in vainglorious words that are intended to deflect attention from another act of gross neglect.
George Orwell famously exposed the misuse of language as a means of mind control, to hide the truth and to advance authoritarian agendas. He stated that: "When there is a gap between one's real and one's declared aims, one turns, as it were, instinctively, to long words and exhausted idioms, like a cuttlefish squirting out ink."
The latter is a reference to the fish said to release brown pigment from its siphon when it is alarmed.
The Orwellian gap between words and action becomes apparent when we hear "announcements" by politicians, invariably followed by worn out expressions, such as "crime is a public health issue" and "urgent support for at-risk youth".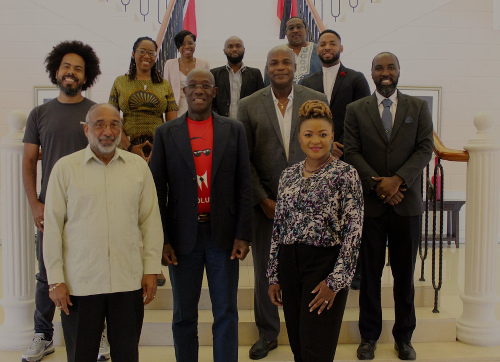 In addition, there is much self-praise for rolling out many youth development programmes when in fact we do not have a clue whether the roll-out is delivering at all or the touted quantity is producing quality results.
Despite the threat of Carnival Covid spread, we started our rounds of the panyards before the coming jam-cram. This included conducting to the Renegades panyard fifty Canadian visitors here for a wedding.
So many columns have been written about furthering the significant social development potential of the panyards. It is only because of the desperate hand-wringing and the torrent of words intended to camouflage failure to act meaningfully on social development and to reform the education system, that I make reference to the refreshing scene in the yard of Trinidad All Stars on Tuesday last.
It is one that is common in the panyards, which are nurturing and protecting youth.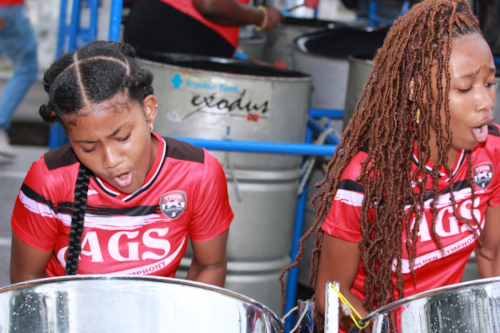 It turned out that on Tuesday last the junior All Stars band was rehearsing in the early evening for a visit from the Junior Panorama competition judges the following day. All of the dedication, skill, excitement, bonding and discipline of youth in pan was visible, as it is in most panyards.
Government ministers rarely see what regulars see in the panyards because these ministers do not go to the panyards other than on an entourage occasion or for what the Prime Minister, in his recent condemnation of so-called flood politics, called "a sham photo-op". That presumably is the practice of pan politics.
As ministers make their seasonal boasts, keep in mind Black Stalin's comment about part-time lovers of pan.
Over 600 murders were committed last year, condoned by the usual abysmally low detection rate. There is now desperate hand-wringing about constructive outlets for the energy of youth, for whose repressed and sometimes resentful hands, "Gang Satan" finds killing to do.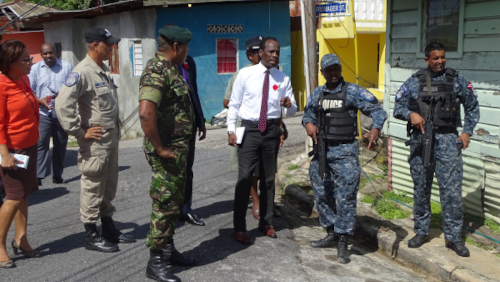 Astoundingly, however, there was a report a week ago that there was a 62 per cent decrease in the number of schools participating in today's Junior Panorama, from 67 schools to 25 schools.
This was attributed to the failure of the responsible unit of the Ministry of Education to renew the contracts of the music instructors "who would have played a great part in preparing schools to have the ability to compete." (Trinidad Guardian 13 January.)
By contrast, three days ago, the same Ministry of Education was boasting about "the National Schools Panorama"—proclaiming that one of its divisions "plans, manages and successfully executes this landmark event".
The boast continued: "The goal is to provide a national platform to show off the best of our students' musical and artistic talents on the national instrument. The future of our national instrument is alive and well." (Newsday 19 January.)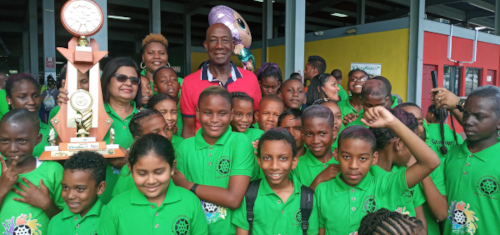 This hollow boast is yet another flight from reality. Who they fooling squirting more camouflage ink?