Following my last column about the responses to textures, particularly in food, a friend asked how I felt about souse. For a fleeting moment I thought she had made some and was offering me a taste that Sunday morning. Although her message was about the column, my brain is so loopy, I went there first.
Luckily, I caught myself before accepting her "offer," and we chatted about the common variations in the vinegar-based concoctions: chicken feet and pig trotters, loaded with lime, chadon beni, garlic, pepper and so on.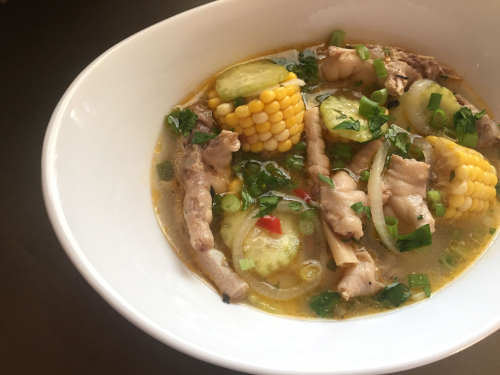 We agreed that the appeal of these meats (including cow heel) was their gelatinous consistency. It comes from the high concentration of collagen in these parts—but you either love it or loathe it.
"I call it glubby-glubby," she wrote, and I was immediately entranced by the perfection of that description. It conveys that gluey texture, not like that of ochroes or eddoes, but something more robustly viscous, making your lips stick together.
I see things in very visual ways—I used to believe that when I was writing, words would hover and I would just pluck them and insert them into sentences. They have shapes and colours and sounds and textures, and sometimes I have to check their meanings to ensure they are what they claim to be.
All of that came to mind at a recent doctor's visit. After the prodding and scanning, I had an image of myself dissolving—bones and veins turning into useless mush—quite unpleasant imagery; glubby in the worst possible way.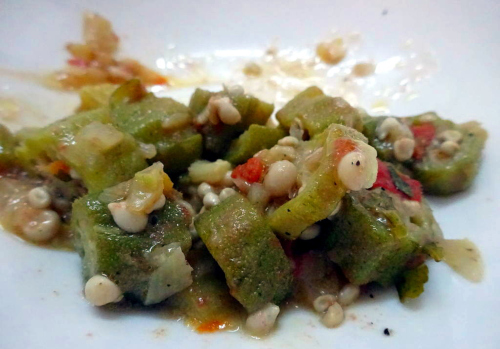 Words can communicate so much, and the way language evolves to keep abreast of our lifestyles means that there is always some new expression to discover. Like the way I latched on with delight to a friend's new year wish that I would keep writing those "lovely jubbly" columns that brought respite from the daily bombardment of gloom. I had never heard it before, but it rolled around with such glee in my head that it had to pirouette its way into one.
That led me to thinking about how powerful words can be, and how important a role they play in helping us to understand what is going on around us.
In the context of a strong aversion to foods of particular textures, I had referred to myself as a picky eater. I had not even realised during those early years that there was a pattern to the foods I could not abide. It turns out that it is not unique or even rare.
Many people are inexplicably put off by certain smells, tastes, sounds and other things. I would not have guessed how common it was until my daughter began talking about sensory overloads.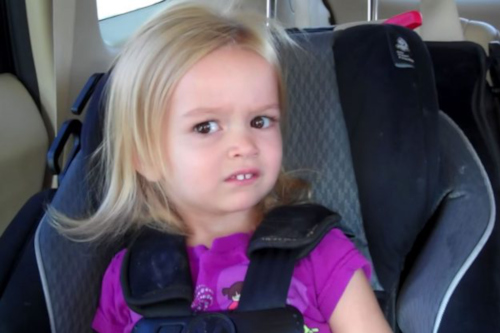 Suddenly, a range of reactions fit into that category. I am not at all venturing into the clinical labels for these things as I am certainly not qualified to do so. I also think we are quick to rush to affix labels that then make quite innocuous behaviours into a "thing" that one can wear as an identity tag, like a clothing brand.
But I have seen the term sensory processing disorder, which is not yet a recognised medical diagnosis, but which helps one to understand what might seem to be extreme reactions to seemingly humdrum things.
Some years ago, I was in conversation with a woman whom one would not mistakenly describe as worldly, intelligent, sociable and extroverted—she is beautiful and accomplished, the kind who draws attention wherever she alights.
Maybe we had bumped into each other in the grocery, but somehow the conversation turned to how flustered she got when it was crowded. Maybe I was abandoning my shopping assignment for that reason too, but we talked about how the throngs of people, their trolleys and companions, and the sense of constant movement caused a sudden haze. I would become so unfocused that my instinct was to flee.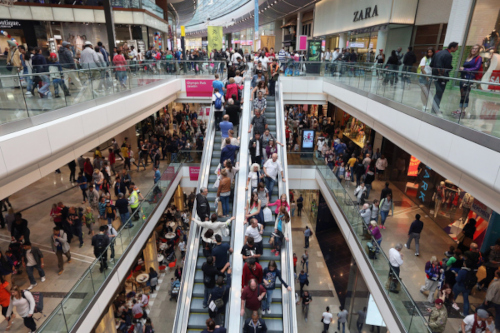 She admitted that she had often done so herself because the buzzing in her head was just too much. I was surprised to find this common ground between us. Nothing in her composed demeanour would have suggested that she could get so skittish.
We didn't have the language then to express what it was, and so it was much later, when my daughter would use the words sensory overload to explain why she suddenly felt she had to escape a gathering, that I connected the sensations.
It made me understand why I could not bear to be in the kitchen when my mother was preparing meals. She was so disorganised that the space was always swarming with kinetic chaos. I would retreat in confusion and suffer the consequences for my laziness and unwillingness.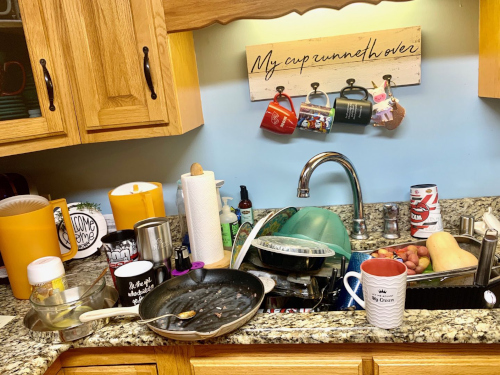 I've seen enough over the years to recognise patterns. I have seen how the senses pucker when faced with dreadful encounters. And those episodes can take all forms. Hugging and physical contact. Loud noises of a particular kind, like fireworks, or thunder. Flashing lights; certain smells; itchy fabrics; things that may be simply irritating to many, can become debilitating to others.
Looking at what I have written, I can't say how the words I wanted to celebrate found themselves jumping up inside a sensory conversation. Maybe it's because somewhere along the line, I saw why I was able to make sense of things I barely grasped, or maybe today is a really glubby day.