The Trinidad and Tobago Men's National Under-17 Team have four weeks left to prepare for their opening Concacaf Under-17 Championship match against Canada on 11 February in Guatemala City.
As it turns out, an exhibition match against a Footy Fest All Star Team may no longer be part of those preparations.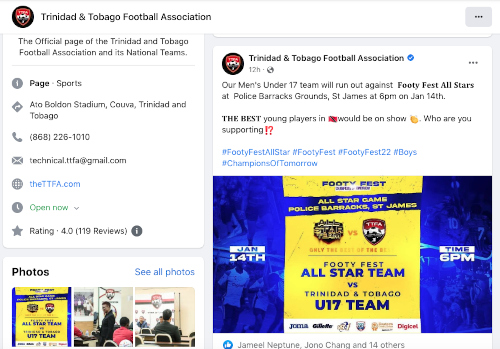 Last night, the Trinidad and Tobago Football Federation (TTFA) informed the public about the match, via its social media pages. The game was scheduled for 6pm at the Police Barracks in St James on Saturday 14 January.
"The best young players in Trinidad and Tobago would be on show," stated the TTFA promo. "Who are you supporting!?"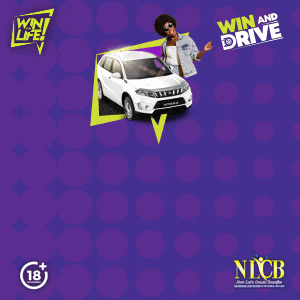 However, Wired868 understands the National Under-17 Team technical staff, which is led by head coach Shawn Cooper, scoffed at the fixture and will decline the opportunity.
TTFA acting general secretary Amiel Mohammed, who was initially introduced to the local football body as personal assistant to Normalisation Committee chairman Robert Hadad, is believed to be behind the idea.
The Footy Fest event, which is run by Unveil, is a day-long seven-a-side competition between Secondary Schools Football League (SSFL) teams. Although school teams compete, it is an informal arrangement made directly with students who often take part without coaches.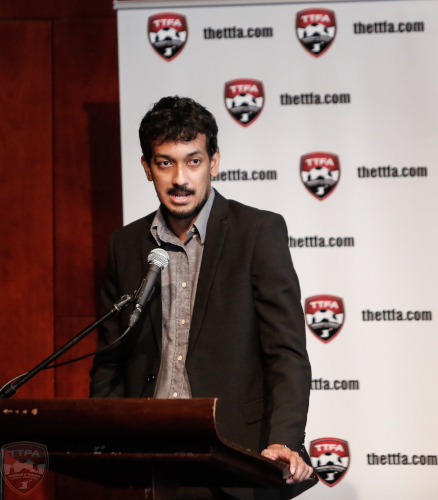 The TTFA's idea appears to be that after the schoolboys play a half-dozen small-sided Footy Fest games amongst themselves, the organisers would throw together a team on the fly to challenge the National Under-17 Team in an 11-a-side exhibition match.
Arguably, it marked a new low for the TTFA in preparation for a Concacaf tournament—although coach Jason Spence's National Women's Under-17 and Under-20 Teams got no practice games whatsoever.
Mohammed, as is customary for TTFA officials during the Hadad-led era, did not respond to a request for comment on the proposed friendly.
Cooper, a veteran of three Concacaf youth competitions, was unimpressed and, according to a source, felt that a game in a fete match environment was not what they wanted right now.
The underlying issue for the current National Under-17 Team appears to be the TTFA's inability to access and fund proper international friendlies, so as to allow coaches to test players and tactics against challenging opposition in conditions that closer mirror competitive action.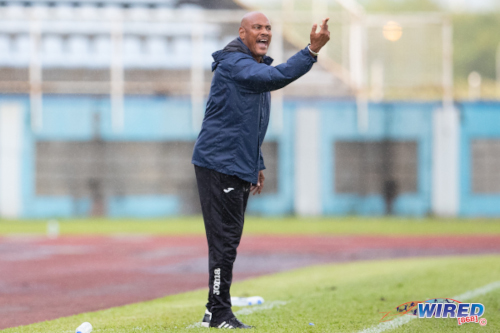 Men's National Under-20 Team head coach Angus Eve got two friendly matches away to the Costa Rica Under-20s and one against professional Costa Rican club team, Sporting FC, before their Concacaf competition last June.
Ideally, a coach would want two or three testing friendlies before he or she has culled their team and after they arrived at a final squad. But Eve at least got something to work with.
Thus far, according to TTFA statements on the matter, Cooper has not been assured of even the limited exposure afforded to Eve's troops.
Inadequate preparation apart, the National Under-17 Team is believed to have some worthy talent with local-based players like defender Lyshaun Morris, midfielder Josiah Ochoa and attacker Lindell Sween all catching the eye at scrimmages, alongside overseas-based call-ups such as goalkeeper Ailan Pantor, flanker Rio Cardines and Jeremiah Cateau.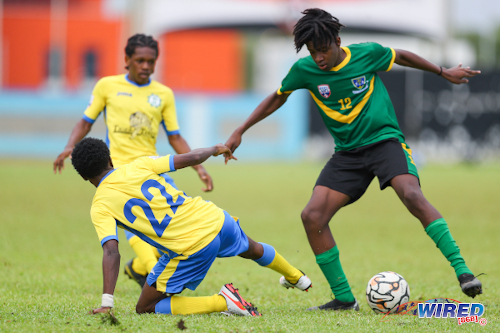 Cooper was unavailable for comment, as he is attending a TTFA 'A' License coaching course at present.
Up to the time of publication, the proposed fixture between the National Under-17 Team and the Footy Fest All Star Team remained on the TTFA's social media pages.