For the first time in recent Secondary Schools Football League (SSFL) memory, the Presentation College (San Fernando) versus Naparima College derby will be the appetizer rather than the main course in south Trinidad.
On Wednesday 16 November, the "Pres Lions", the defending South and National Intercol champions, face their old nemesis from 3.30pm in the feature match of a South Intercol semifinal double header at the Ato Boldon Stadium in Couva.
But although St Benedict's College kick off at 1.30pm against Moruga Secondary at the same venue, Cooper conceded that the "Golden Lions" of La Romaine are the flag bearers for the zone at the moment.
"Benedict's are on everybody's lips right now," Presentation coach Shawn Cooper told Wired868. "All you hear about south of Port of Spain is 'Benedict's' and it is all good for the football down south and the competition.
"[…] Normally Naps and Pres are accustomed to being one-two in colleges football, but now St Benedict's are in the conversation. In fact, they seem to have taken over the conversation."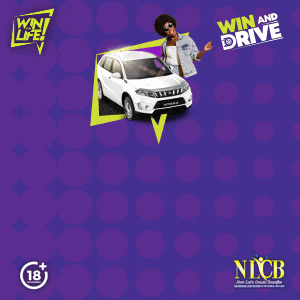 In midweek, St Benedict's College routed Ste Madeline Secondary 8-0 in their first 2022 Intercol outing. It is the sort of score summary that has become routine for the "Southern Saints"—even against Premier Division opponents.
Naparima clobbered South Zone Championship Division winner Siparia West Secondary 8-0 in their quarterfinal match-up too, with Kanye Francis, Omari Campbell and Josiah Cooper all notching doubles.
And, although coach Travis Mulraine failed to steer the Premier Division bigwigs into the 2022 Big 4 competition, Naps remain a ruthless opponent whenever they chance across a defensively fragile outfit.
Presentation, in contrast, settled for a 3-0 triumph over Point Fortin East Secondary at the Mahaica Oval on Wednesday afternoon.
Cooper said he is not worried by the form of his future opponents, though.
"I am concentrating on what we have to do and [the players] we have," he said. "I am not worried about what they are bringing to the table. It is up to us to execute on the day.
"They will start as favourites because they have the more experienced team. But then we weren't favourites when we won the title last year—Naparima were on an unbeaten run for a year or two."
Cooper does have extra reason for optimism, with attacker Joel Maitland-Wilson available after a knee injury in pre-season while captain and first choice forward Caleb Boyce is back in training—as he returns from a broken leg.

Better still, gifted midfielder Dantaye Gilbert is in Pres colours once more after spending much of the past two years with the Malaga Academy in Spain.
Gilbert and Maitland-Wilson were both on the score summary on Wednesday, along with midfielder Isaiah Jacob.
"Remember [Gilbert] was the baby of the team in 2019 when he played right through as a 14-year-old and only turned 15 on the day of the Intercol final," said Cooper. "[…] He is more mature now and he brings that experience and leadership to the team, which we were lacking when the captain (Boyce) got injured. So, the team has more confidence now.
"[…] I thought we were about three players short of a team that could press for the title. We are still one short but we are getting there.
"If we get back the skipper, we can be a force—although I won't rush him back until he is cleared to play."
Would it be enough to see off Naps?
Naparima had the better of the exchanges when the rivals met in the Tiger Tanks Cup at the start of the season, only for Pres to prevail in a penalty shootout.
"Pound for pound, they were stronger than us in the first game [of the season] and they were the better team," said Cooper. "But we played with more spirit and it kept us in the game and we know penalties are a lottery.
"[…] I used to call [Naparima] our noisy neighbours but now they are our quiet neighbours—because I have not been hearing anything about them since their loss to St Benedict's [in the league].
"But I know they would have been putting in the work and will be coming hard… In the colleges' league, there is no tougher team you can face than Naps."
And yet, as Cooper conceded, Naps are no longer the team to beat.
"Three of the toughest teams in the colleges league are in the South Zone," he said. "So to come out the South Zone is the most difficult job there is right now, and it will be that way for the next couple of years… After 'Pres-Naps', you are going to get 'Benedict's-Pres' or 'Benedict's-Naps'. You can't get any bigger than that!
"The south spectators are in for a treat… I just hope my youngsters are up for the fight."
Moruga will have their say on whether St Benedict's get to the final at all. But Cooper believes the Golden Lions—coached by Randolph Boyce—are formidable.
"That Benedict's team operate on cruise control," said Cooper. "When you have so many quality players, they can just go out and do what they have to do. [Benedict's] are stacked with quality players, and I mean stacked.
"It doesn't take much for them to get into overdrive and play some entertaining football because they have some good entertainers. I expect them to be in the final. It will just be up to Pres or Naps to take them off that pedestal.
"First, we have to get past Naps, and that will not be an easy feat at all."
Intercol quarterfinal results
(Mon 7 Nov)
Miracle Ministries High 4, ASJA Boys (Charlieville) 2 at Arena Recreation Ground;
Presentation College (Chag) 2, Couva East Sec 1 at Couva East;
Scarborough Secondary 1, Signal Hill Secondary 3 at Dwight Yorke Stadium;
Bishop's High 4, Pentecostal Light & Life 1 at Dwight Yorke Stadium;
(Wed 9 Nov)
San Juan North 8 (Lindell Sween 5, 25, 75, Larry Noel 34, 54, Jadiel Joseph 78, Michael Baptiste 81, Joshua Lewis 83), Holy Cross 0 at St Augustine;
St Augustine Secondary 6 (Alex Piper [3], Jamell Cooper [3]), Valencia Secondary 3 (Jequan Brown [2], Darius Dasrath) at El Dorado;
Trinity College East 9 (Riley Hill [2], Jeremiah Frank Williams, Joshua Figaro, Khaleem Prince, Keslon Pierre, Tayshaun Cummings, Seretse Browne, OG), Five Rivers Secondary 1 (Khymani Neptune) at Larry Gomes Stadium;
Arima North Secondary 0, El Dorado East 0 at Larry Gomes Stadium;
*—Arima North won 4-3 on kicks from the penalty mark
St Benedict's College 8, Ste Madeline Secondary 0 at Mahaica Oval;
Presentation College (San F'do) 3 (Dantaye Gilbert, Joel Maitland-Wilson, Isaiah Jacob), Point Fortin East Secondary 0 at Mahaica Oval;
(Thu 10 Nov)
Naparima College 8 (Kanye Francis [2] Omari Campbell [2], Josiah Cooper [2], Omari Asher, Josiah Cooper), Siparia West Secondary 0 at Moruga;
Pleasantville Secondary 1 (Tyrese Phillip), Moruga Secondary 3 (Brandon Collymore, LeBron Williams, Joshua Kesney) at Moruga;
Speyside High 2, Goodwood Secondary 0 at Dwight Yorke Stadium;
Mason Hall Secondary 3, Roxborough Secondary 2 at Dwight Yorke Stadium;
Zonal Semi-finals
(Fri 11 Nov)
Fatima College v East Mucurapo Secondary, North Zone, 2pm, Hasely Crawford Stadium;
QRC v Malick Secondary, North Zone, 4pm, Hasely Crawford Stadium;
(Mon 14 Nov)
Chaguanas North v Presentation College (Chag), Central Zone, 1.30pm, Ato Boldon Stadium;
Carapichaima East v Miracle Ministries High, Central Zone, 3.30pm, Ato Boldon Stadium;
Speyside High v Signal Hill Secondary, Tobago Zone, 3pm, Dwight Yorke Stadium;
Mason Hall Secondary v Bishop's High, Tobago Zone, 5pm, Dwight Yorke Stadium;
(Tue 15 Nov)
Trinity College East v St Augustine Secondary, East Zone, 1.30pm, Larry Gomes Stadium;
San Juan North v Arima North Secondary, East Zone, 3.30pm, Larry Gomes Stadium;
(Wed 16 Nov)
St Benedict's College v Moruga Secondary, South Zone, 1.30pm, Ato Boldon Stadium;
Presentation (San F'do) v Naparima College, South Zone, 3.30pm, Ato Boldon Stadium.