Sadly, the wonderful atmosphere of last Wednesday's celebrations of the 60th anniversary of Independence may be merely a transient feel good moment given the sorry state of our country.
The work week began on Monday with remarkable chaos as a result of the confluence of continued protests, ostensibly about the scrap iron export ban, and floods even greater than we have seen before. By Friday, we were grappling further with how to treat with the education of children who had disturbingly low Secondary Entrance Assessment (SEA) scores.
How could we be in any state other than a sorry one when governments frequently provide for the people only by means of announcements—such as the recent announcement of the formation of a road paving company as a response to the deplorable state of the roads?  
This is a version of the announcements of endless committees "to look into" pressing problems. While the roads remain dilapidated, the road paving company will inevitably become another state enterprise riddled with waste, inefficiency and political nepotism.
Commentators were not positive in their retrospectives of the six decades. Many of them referred to the inspirational independence youth rally at the Queen's Park Oval in 1962.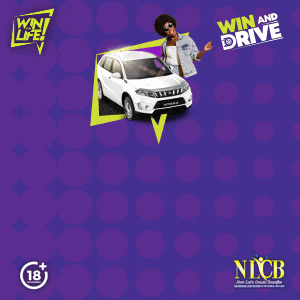 Like some of them, I was there as a school boy and was inspired by the inspirational goals articulated by Dr Eric Williams. I walked back home and the first thing I excitedly told my mother, Celia, was that the Doctor told us: "remember, each and every one of you, that you carry the future of Trinidad and Tobago in your school bags."
My comrade, Reginald Dumas, in his reflections, pointed out that "the centrality of education in any country's socio-economic development cannot seriously be disputed." Noble Philip set out how badly our education system went wrong.
One thing that has not failed is our capacity for the performing arts, but they have not received enlightened attention—even though they have impressive origins and are at the front and centre of all our celebrations.
In the reflections of my comrade, Dumas, he referred to the "intellectual focus and confidence that existed at the time" and "to the book shops, art exhibitions, drama groups, choirs and orchestras".  
With his usual clear perspective, he mentioned music and dance: "Beryl Mc Burnie's Little Carib was already a legend, Anthony Williams was breaking steelband barriers and there was much more."
Sadly, our governments have been unable to understand the positive role the performing arts continue to play in our society. The arts have survived because they are expressions of natural ability, love and a long tradition and they do joyful work.
I have always maintained that pan music is happy music. It evokes joy in all audiences. I have been reading a Harvard Business Review publication designed as a guide for freethinking leaders entitled Nine Lies About Work—authors Marcus Buckingham and Ashley Goodall. The authors contend that many conventional wisdoms about work are restrictive of talent rather than enabling.
In a chapter debunking standardised models of work, the authors posit that persons "who are drawn to activities in which they find joy are the most magnificent performers". They reference the two diverse talents of Lionel Messi and Stevie Wonder (sport and music—two things we are good at) and write:

"We can't always explain why, but some activities seem to contain ingredients that breathe life into us, that lift us up out of ourselves to reveal something finer, more resilient, and more creative."
Appreciation of such upliftment is beyond the limited empathy of our rulers. They are looking in the wrong place for competence, dedication and discipline, which citizens for whom they show disdain have in abundance.
The late, towering cultural scholar, practitioner and mentor, Pat Bishop, understood our capabilities and what was needed. Len "Boogsie" Sharpe composed a musical piece in praise of Pat called the Archbishop of Pan.  
When Gregory Ballantyne ("GB") composed the lyrics, verse two described Pat and her leadership as: "Just lifting people up whatever de cost, cultural force, musical boss."
What leadership of similar calibre will cease the use of snarling responses to dissent and lift us out of the continuous killings, deep socio-economic distress and the worsening yearly floods.