We love to major in minors and yet, in so doing, shine lights on the majors that, the higher up the social ladder you are, the more you choose not to see.
I'm talking about what everybody's talking about. No, not the illegal US-created proxy war in Ukraine; no, not the coming commess due to the disruption of supply chains that showing the backside of the neo-colonial system developed by Western elites FOR Western elites. The one they imposed on the tropical south that was feeding itself and trading for thousands of years and didn't need no Europe or US-controlled WTO; not dat. 
Not the obscene revelation that Robert Sabga and those in and out of Parliament hid for years that produced god-knows-how-many adults scarred for life and who, when they lash out, go get dealt with by the State—as swift as when they dealt with a schoolgyul who get fed up of being bullied, decide since nobody eh taking she on, doh mind she was always reporting it, to strike back.
Breathe Corey…
Nah, we talking slave name and the elephants in THAT room.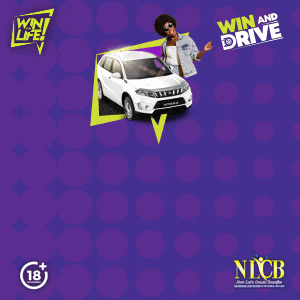 So, a woman with no class or integrity, from a party with no class or integrity, talking to another woman with no class or integrity from another party with no class or integrity, about "slave name" and everybody knickers gets twisted.
I listened to some exchanges by various supporters who automatically "get in dey section", and I couldn't help but reflect on how the late Dr John Henrik Clarke used to berate the way people engaged in the obscene debate over "my coloniser better than your coloniser".
No wonder so many easily bought into the BS narratives Washington peddled regarding Ukraine, Venezuela and Syria. For there to be critical thinking, there must first be THINKING.
And no, me eh defending the Opposition "Leader", but all she said was the same thing Malcom X said in the '60s, Maestro sang in the '70s and Chalkdust sang in the '80s.
Maybe that's why some of allyuh damn vex wid she. She showed you what your middle-class messiahs didn't confront and look to change in the '60s, '70s and '80s, hell, even now.
Now on Facebook a couple prestige school middle-class types try dey luck with me, one say I "deride" those who were offended. But I maintain that much of this faux outrage at the Opposition Leader has more to do with her opportunistically dangling in front of many people the Africa they consider a source of shame.
If the video by PNM stalwart Twiggy is any indication, is not so much the grassroots working people who really vex with Tantie Kams, is our educated elite. 
Just look at them still strutting around in jacket and tie in a humid, tropical environment while their minions running we from government offices because yuh in a short pants or a sleeveless dress—in 2022 with rising global temperatures. 

Instead, from that time of "independence" to the present, the elite hopefuls, almost all from prestige schools created specifically to Westernise the colonial subjects, prostitute the cosmetics of African-ness only when it suits them. They are decked off in all sorts of kaftans and dashikis come Emancipation time, put on suits and European dresses for the rest of the year, and no matter what they wear do nothing to change the colonial structure of this society or confront even some of the trans-national capitalist demands that increased since 1962.
That other elephant in the room is the way many in this society have adopted the racist mockery of the British in speaking of Indian names, belief systems and culture. 
At 52, I am old enough to remember the way the PNM exploited that anti-African shame and contempt during the election campaign of 1981 or so when they made a mockery of NJAC. Ask Opoku Ware and Khafra Kambon. 
Old slave records show clearly that the colonisers barely gave the enslaved Africans a name at all, such was the depth of their refusal to recognise their humanity.
Many of the Indians' names in the Caribbean were equally manufactured by the same colonisers who could not be bothered to learn the languages, let alone the names—ask Prof Brinsley Samaroo. And why? Because the colonisers didn't recognise the humanity of the Indians either. 
So while allyuh cussing one another over who have slave name, your national assets and common land spaces keep being bargained away to private entities with ties to or who are foreign elites who want what you have. The working people are the pawns as they have always been since the Water Revolt of 1903.
And allyuh going to guff up allyuh chest come August 31st? Gimme a chance.