Guyana Harpy Eagles' prolific opening batsman Tagenarine Chanderpaul faced just over 30% of the 140 legal balls delivered on Day Three of the West Indies Four-day Championship today.
And is not out on three!
As is his custom, Chanderpaul—scorer of 140 (off 434 balls) and 184 (off 425 balls) in his last two matches—was in no hurry to get there. While his opening partner Tevin Imlach got to 25 off the 54 balls he faced, the left-hander only opened his account off the 30th ball he received.
And added only two off the next 13.
The inclement weather again played havoc with the final round of the competition after a complete washout of proceedings on Day Two yesterday.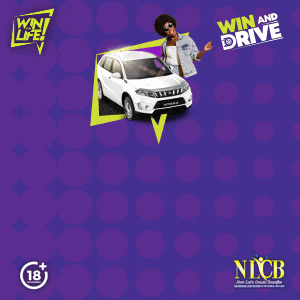 In Diego Martin, the scores remained unchanged, just three overs were possible in Tarouba and the rain allowed all of 20.2 overs, 122 legal balls, in Port-of-Spain.
At the Queen's Park Oval, the clouds did not unburden themselves until an hour and a half after the start of play. It was time enough for Keemo Paul to clean up number 11 Shannon Gabriel and earn himself career-best figures of 6/50. Terrance Hinds remained unbeaten on 22, his last-wicket partnership with Gabriel extended to 19 to make the Guyana target 218.
At the Diego Martin Complex, not a ball was bowled. But Kraigg Brathwaite's table-topping Barbados Pride, already well on their way to earning at least first innings points against the Windward Islands Volcanoes, would not have been terribly troubled by the lack of action.
To have any chance of dethroning the defending champions, the Leeward Island Hurricanes need to take at least 2.6 points more than Barbados Pride from their clash with Jamaica at the Brian Lara Academy. If Brathwaite's side earn only first innings points, the Hurricanes can topple them by doing a little better.
But four overs were not long enough for openers Montcin Hodge (2*) and Kieran Powell (2*) to make any serious inroads into the 302 posted by the Scorpions on Day One. And when the umpires determined that no further play would be possible on the day, the Hurricanes camp were left with long faces.
Even if the weather permits a full day's play tomorrow, the Harpy Eagles may struggle to close the 188-run gap between them and their target quickly…
…unless they send in the almost unrecognisable Chanderpaul who dispatched the Barbados bowling to all parts of the field to get 23 off ten balls in the Round Three game in the Oval on 21 May and earn his team full points.
But with just one day left, that would still make no difference to the team on top of the standings at the end of the competition.

DAY THREE SUMMARISED SCORES
Trinidad and Tobago Red Force: 218 all out (94.2 overs) (Jeremy Solozano 72, Jason Mohammed 68, Isaiah Rajah 26, Terrance Hinds 22*; Keemo Paul 6/50, Gudakesh Motie 2/35)
Guyana Harpy Eagles: 30 without loss (16 overs) (Tagenarine Chanderpaul 3*, Tevin Imlach 25*)
Trinidad and Tobago won the toss; Guyana trail by 188 runs.
Windward Islands Volcanoes: 203 all out (62 overs) (Teddy Bishop 44, Larry Edwards 37; Ramon Simmonds 3/25, Roston Chase 3/46)
Barbados Pride: 109 for 1 (24 overs) (Raymon Reifer 56*, Kraigg Brathwaite 39*; Ryan John 1/14)
Windward Islands won the toss; Barbados trail by 94 runs.
Jamaica Scorpions: 302 all out (80 overs) (Paul Palmer 144*, Jamie Merchant 55, Aldane Thomas 31; Sheeno Berridge 2/29, Colin Archibald 2/64, Rahkeem Cornwall 2/103)
Leeward Islands: 4 without loss (3 overs) Montcin Hodge 2*, Kieran Powell 2*)
Leeward Islands won the toss and trail Jamaica by 298.