UNC political leader Kamla Persad-Bissessar: "[…] Camille [Robinson-Regis], at least I have a name from my ancestors. Where you get yours from? Your name is that of a slave master…"
PNM Women's League: "[…] The Opposition Leader is neither a historian nor a geneticist. To deem Mrs Robinson-Regis's name as a slave master's name is xenophobic…"
The following media statement was issued by the PNM Women's League, chaired by MP Camille Robinson-Regis, in response to statements by Opposition Leader Kamla Persad-Bissessar at a town meeting on Thursday 2 June:
Kamla Persad-Bissessar: […] Stop calling my name. What you so vex about my name for? This lady went on a platform and three or four times: Kamla Susheila Persad-Bissessar. Isn't that a beautiful name? 
Camille, at least I have a name from my ancestors. Where you get yours from? Your name is that of a slave master.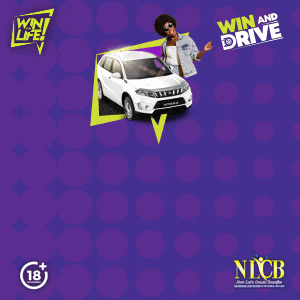 PNM Women's League: Only the calamitous Opposition Leader would seek to reduce our complex history to platform fodder. We are all Trinbagonians and our surnames reflect our unique history as Caribbean people of all the varied races that were involved in the formation of our multiracial, multi-faith and multicultural society. 
The National Women's League condemns what appears to be blatant race baiting. The Opposition Leader is neither a historian nor a geneticist. To deem Mrs Robinson-Regis's name as a slave master's name is xenophobic. Mocking not only our African ancestors' survival of the brutality of chattel slavery but also denigrating their advancement beyond it—their individual accomplishments, and their achievements are no less than other races and ethnicities. 
Unlike the Opposition Leader, Lady Vice-Chairman Honourable Camille Robinson-Regis is a not a slave to certain predilections. 
Kamla Susheila Persad-Bissessar your given name is not 'more beautiful' than Camille RoseMarie Robinson-Regis's. Instead of comparing names, examine your character! 
The League is fully aware that it is the silly season for the Opposition, but it will not allow the obscene Opposition any leeway. This was reprehensible even for Kamla.