While in a heightened state of mourning for lost and abused children and murdered women, we had another week of ole talk in a continuing demonstration of the inability of Government and the poorly managed Police Service to take meaningful action against violent crime.
Even as Minister of National Security Fitzgerald Hinds was forced to admit at a media conference on Monday last that the crime situation is 'horrendous', he offered that the Police Service will undertake a firearm retrieval programme.
Based on 'intelligence', he estimated that there were 12,000 guns to be seized. Emphasis was placed on reliance on members of the various communities to share with the police what they know.
This is another hollow statement. Outside of State of Emergency powers, a search for property requires legal authority, usually in the form of a search warrant.
If the 'intelligence' can reliably estimate the likely number of guns to be seized, has this 'intelligence' revealed possible locations of the guns in a form to support search warrants? And, if not, why not?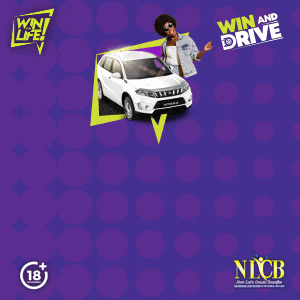 Moreover, we all know that sharing of information with the police is not going to happen because of lack of trust and confidence in the police. Citizens are uncertain 'who is police and who is tief' or, to employ the euphemism, who is 'rogue officer'.
Deflecting calls for his resignation, Minister Hinds emphasised that he is about policy. One might ask what is his policy to improve the detection and dismissal of rogue law enforcement officers, particularly in light of recent confirmation by the acting Commissioner of Prisons that rogue officers are responsible for getting illegal phones and drugs into the prisons.
Disciplinary control of members of the protective services vested in service commissions is not conducive to trust and confidence, particularly in the police. They have not, as intended, insulated officers from political interference and control. See, for example, the collapse last year of the Police Service Commission over the aborted consideration of Gary Griffith for appointment as commissioner of police by Parliament.
When will the Government seek to reform those dead end constitutional provisions? I can already hear the answer: "The wicked Opposition won't support it."  
Well aware that the hatred of the two sides of the current political divide for each other prevents meaningful collaboration, it must nevertheless be possible at this critical time—with the collective insistence of citizens—to harness the current groundswell of fear of violent crime as fuel to go beyond ole talk and a rehashing of arguments about restrictions on bail.
A superintendent of police from the Homicide Bureau also spoke at the media conference on Monday last. In categorising the types of violent crime, he seemed to suggest that our societal propensities limit what we can expect from the police.
Because there was no reason to believe that Roman Catholic Vicar General Fr Martin Sirju's sermon at the feast of La Divina Pastora was a mere indulgence in public relations, his assertion that children learned violence through social interaction and we should look into the cause of violent acts and 'do better for the children' was more telling.
The Government well knows this too. I was reminded of a speech reportedly made by the Prime Minister at an Emancipation Day celebration in 2019, lauded by 'policy' Hinds, which suggested that to properly deal with crime, answers must be found to serious societal questions.  
"Who is affected? Who is carrying it out? Who is defending it? Who is being ignored?" (Newsday, 29 July, 2019).
On Thursday last, the Prime Minister mused aloud again, this time about our 'unusually horrendous' condition and young 'angels' going wrong. Other than delegation of the report on the appalling State-supported child care system to a task force, his Government has provided no answers.  
We need more than musing and delegation. Our condition is largely the outcome of long-standing denial and inaction.
The Government is there to lead, to present proposals and seek collaboration, otherwise we have nowhere to turn.
So, will this Government do better for the children?
It does not need a special majority for that.