Trinidad and Tobago found themselves facing their second successive group stage exit from a Concacaf women's youth tournament today, despite again having a game to spare, when they were thumped 4-0 by Nicaragua in Under-17 Championship action in the Dominican Republic.
The numbers themselves—the young Women Soca Warriors have conceded nine times in two matches—do not even begin to tell the story.
There is a reason that Trinidad and Tobago's final group match is against Mexico on Wednesday. In March, at the Under-20 Championship, the two-island republic closed their fixtures against Canada. It is because in both competitions, Trinidad and Tobago started the tournament as the second-seeded team in the group. Concacaf's fixtures are drawn up for a 'top of the table clash' in the final group fixture.
Trinidad and Tobago, coached by Jason Spence at Under-17 and Under-20 level, have again failed to live up to their Fifa ranking. Once more, though, that point understates things.
Before today, Nicaragua, routed 10-0 by Mexico on the weekend, had never won a match at the Concacaf Women's Under-17 Championship, while in their prior three matches at this level, they had conceded 20 goals without scoring one.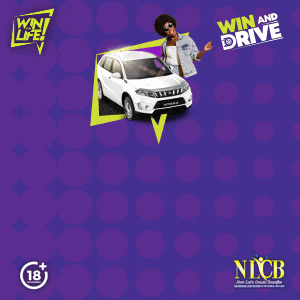 Yet, against Trinidad and Tobago, Nicaragua got their go-ahead goal after just 97 seconds. Now, we are getting closer to just how badly Spence's troops have fared.
Two months ago, Spence's outfit faced St Kitts and Nevis—a team that had never won a Concacaf match—in the Under-20 Championship. Trinidad and Tobago were routed 2-7. Still, the coach retained his double portfolio as National Under-20 and Under-17 coach.
It begs the question: what exactly are Spence's deliverables beyond putting 11 players on the field for kick-off?
Two years ago, then TTFA technical committee chairman Keith Look Loy mandated a quarterfinal place for National Under-20 Team head coach Richard Hood, who promptly delivered. It is a brave man who would say that Covid-19, rather than the lacklustre leadership of Fifa-appointed normalisation committee Robert Hadad, is responsible for the total erosion of standards since then.
Spence is partly a victim himself, although he did not have to take the job if he opined that his teams were being let down.
The players, though, are the ones who have to take the ball out of their own net, try to ignore the snickers and high-fives of opposing players and, possibly, stay off social media following now commonplace whippings.
Today, Spence made six changes to the starting team that lost 1-5 to Panama on Saturday. But it was the proverbial shuffling of deck chairs on the Titanic.
Goalkeeper Shaunda Sheppard, who replaced Sadiel Antoine between the uprights, tried to clear the ball up the centre of the field and did not get much height or distance. And, before she could return to her six-yard box, Nicaragua flanker Adriana Munguia beat her with a thumping left-footer to open the scoring.

Trinidad and Tobago's failure to play the ball out of their half of the field, whether through passing movements or attempted punts, has been a regular feature of Spence's two youth teams—with opponents utilising a high press to cash in.
Spence tried to adjust today by shifting captain and midfielder Marley Walker into his central defence where she took goal kick responsibility. But Trinidad and Tobago, with a pass accuracy of roughly 40% in both matches, could not retain the ball and ultimately spent most of their time defending.
The Women Warriors were athletically superior to the Nicaraguans and worked hard to close down opponents. But the Central American team made light of that opposition through rapid passing combinations and a shoot-on-sight policy.
In the 11th minute, Sheppard tipped a blast from Nicaragua forward Daniela Manzanares on to her bar. But in the 23rd minute, she could not stop Manzanares from the penalty spot after Honduran referee Merlin Vanessa Soto correctly punished the handling of the ball by Trinidad and Tobago attacker Jhelysse Anthony.
And Nicaragua got their third in first-half stoppage time, midfielder Jenifer Sarantes beating Sheppard with a curling effort from an improbable angle on the left flank.
Against Panama, Spence made four changes at the interval. Today, he opted for three substitutions along with reversing several of his experiments, Walker returning to midfield with central defender Cicely-Anne Spencer-Wickham going the other way.
Attacker Jeniecia Benjamin, who was Trinidad and Tobago's most threatening attacker on the weekend, came off the bench and forced a sharp defensive block from Sarantes in the 57th minute. But otherwise Nicaragua's control of the match grew, as they went from 52% possession after 45 minutes to over 60% possession by game's end. The final shot tally read Nicaragua 37, Trinidad and Tobago 8.
In the second half, though, the ladies in red, white and black conceded just once—Nicaragua left-back Stella Villalta, a first-half substitute, wandering in off the flank to surprise Sheppard with a powerful right-footer in the 66th minute. 
Jada Graham and Nikita Jackson both wasted chances to get a consolation goal for Trinidad and Tobago, while there was no sign of the burly Breana Smith who had got the lone item against Panama.
Not being blown away over a 45-minute spell seems like a moral victory for Spence's team, even against a team that has never won at this level before.
On Wednesday, Trinidad and Tobago's campaign comes to a close against Mexico.
At last month's Under-20 Championship, Canada opted to save the legs of their best players for the knockout stage. They led 1-0 at the interval before coach Cindy Tye sent in her first choice players to ease to a 5-0 win.
Time will tell how Mexico approach the final group 'contest'. But it is unlikely that Trinidad and Tobago will fare any better than they have so far.
And Spence? Given how unconcerned—and unqualified!—Hadad's normalisation committee appears to be on technical matters, maybe he will be made Women's National Under-15 Team head coach next.
The poor results are not down to Spence alone, of course. His Under-17 Team are drawn primarily from coach Marlon Charles Under-14 Team of 2019. Hadad's failure to reactivate youth teams in a timely manner since the pandemic meant that most of Spence's local players are desperately short of football experience at any level, let alone the international one.
Unlike at senior level where Kenwyne Jones' core players have as much as two decades of international experience, national youth players—particularly in the girls' game, which is short of domestic competitions—require a lot of coaching.
Recently reappointed TTFA technical director Anton Corneal has promised to fix the problem by reintroducing elite youth teams. If he fails to deliver on that promise, before the current decade is over, Trinidad and Tobago could be rubbing shoulders with the likes of Anguilla, whose women are ranked number 175 in the world by Fifa.
On Wednesday, Mexico, who trounced Panama 7-0 tonight, are likely to further highlight our free-falling standards.
(Teams)
Trinidad and Tobago (4-4-2): 18.Shaunda Sheppard (GK); 13.Tayeann Wylie, 6.Shadea Andrews, 8.Marley Walker (captain), 19.Emily Nanton; 2.Faith Alexander (10.Jeniecia Benjamin 46), 15.Aliyah Hudlin (12.Arie Bhagan 46), 5.Cicely-Anne Spencer-Wickham, 7.Nikita Jackson; 11.Jhelysse Anthony (14.Trischell Charles 46), 20.Jada Graham.
Unused substitues: 16.Alexandra Ennals (GK), 3.Makeba Morang, 4.Angel Berot, 9.Breana Smith, 17.Hannah Vieira.
Coach: Jason Spence
Nicaragua (4-3-3): 1.Yahoska Garcia (GK); 7.Sara Cruz (19.Ana Martinez 78), 3.Conthia Calero, 4.Ariana Munguia, 5.Aura Zeledon (2.Stella Villalta 35); 6.Vanessa Altamirano (captain), 14.Anyi Loza (15.Flavia Jimenez 51), 10.Jenifer Sarantes; 11.Hilary Munguia (8.Perla Garache 51), 13.Daniela Manzanares (16.Lesli Marquez 78), 9.Adriana Munguia.
Unused substitutes: 12.Francela Maltez (GK), 2.Stella Villalta, 17.Veronica Navarrete, 18. Jennifer Toval.
Coach: Jeniffer Fernandez
Referee: Merlin Vanessa Soto (Honduras)
Concacaf Women's Under-17 Championship
Group E
(25 April 2022)
Trinidad and Tobago 0, Nicaragua 4 (Adriana Munguia 3, Daniela Manzanares 24 pen, Jenifer Sarantes 45, Stella Villalta 66) at Estadio Olímpico Félix Sánchez in Santo Domingo;
Panama 0, Mexico 7 (Layla Sirdah 20, Alice Soto 23, 72, Maribel Flores 31, Valerie Vargas 66, 82, Brenda Vega 89) at Estadio Olímpico Félix Sánchez in Santo Domingo;
(23 April 2022)
Trinidad and Tobago 1 (Breana Smith 48), Panama 5 (Delineth Rivera 21, Daniela Hincapié 33, 41, 59, Ninelys Castrellón 90) at the Estadio Olímpico Félix Sánchez in Santo Domingo;
Mexico 10 (Valerie Vargas 11, 28, 31, Daniela Meza 17, 70, Maribel Flores 42, 57, Tatiana Flores 53, Montserrat Saldivar 89, Layla Sirdah 90+2), Nicaragua 0 at Estadio Olímpico Félix Sánchez in Santo Domingo.
Upcoming fixtures
(27 April 2022)
Panama vs Nicaragua, 7pm, Estadio Panamericano, San Cristóbal,
Mexico vs Trinidad and Tobago, 7pm, Estadio Olímpico Félix Sánchez in Santo Domingo.
Wired868 has provided readers with solid, independent journalism since 2012.  If you appreciate our work, please contribute to our efforts. 
Support Independent Journalism